Keep Off The Grass - Sound In The Signals Interview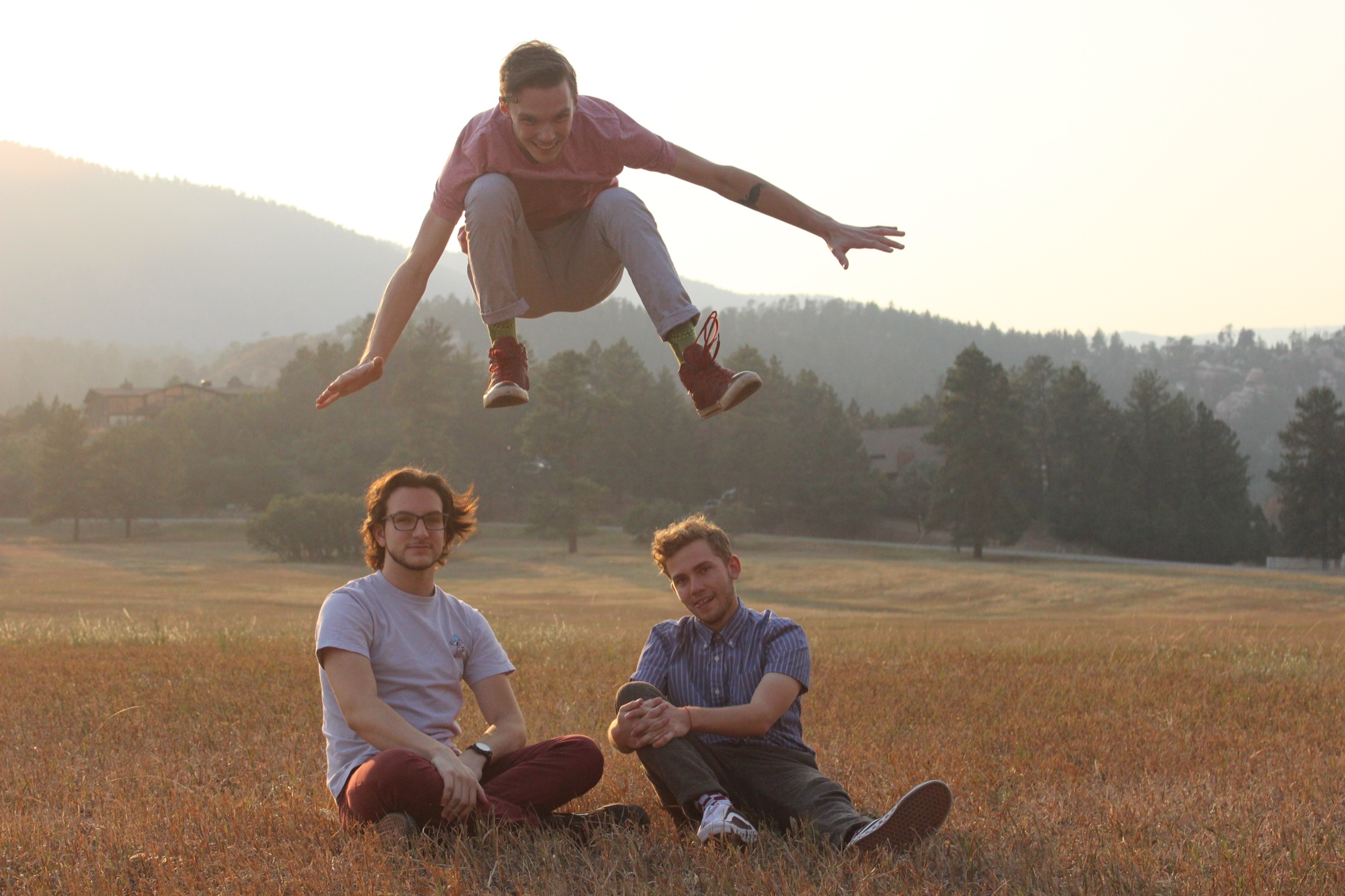 I recently had the opportunity to interview Cayden of mountain Emo band,
Keep Off The Grass
. We discussed how the band members met in college, early musical influences, writing their song, "14th And Jasmine", the acoustic version, lyrical inspiration, their upcoming album, and more. Check it out below.
First, thanks for the interview.
Thanks for reaching out to us!
Can you tell me how you got together and formed the band for those who may be unfamiliar? How did you initially become interested in music?
Caleb (drums), Ders (guitar) and I (Cayden) met our freshman year of college at CU Denver. We were all roommates then and we're still roommates now. We went through some personnel changes at bass, but our buddy Jake just joined full time which is super lovely. We all started out as music majors too, so we're all super passionate about it.
My first memory of being completely blown away by music was hearing James Blunt's "You're Beautiful" on the radio when I was 5 years old or so. His debut album was the first album I ever had for myself and I just blasted that shit constantly. My taste just evolved from James Blunt to Bon Iver to like American Football and Pinegrove.
You recently released an acoustic version of your song "14th And Jasmine". I think it's a great song. Can you tell me about writing it?
Thank you I'm glad you liked it! That was one of the first "Midwest emo" inspired songs I wrote. I got really into the "American Football" tuning and was just messing around with it when I found that chord progression and came up with a melodic riff to go in the verses and choruses. I'm excited for people to hear it fully arranged, Ders' part makes it extra *twinkly.*
What was the lyrical inspiration for it?
I used to work at Vans and I drove my manager home a few times... his house was at the intersection of "14th and Jasmine." I thought that just had a nifty ring to it. I think what the song as a whole is about, is being depressed because a romantic interest got with someone else during Covid. It's a made up story, but there's some inspiration from my real life in it.
You've released a couple of these acoustic versions of new songs in preparation for your upcoming album. Will we see and hear more of those?
I think so! I just sort of randomly threw 14th and Jasmine into r/emo on Reddit and people seemed to like it. We'll do a couple acoustic band arrangements too and throw it on YouTube and whatnot.
You have a new album coming out this summer. What can you tell me about it? How far along in the writing and recording process are you?
Yes we do! This is our first LP and we're calling the genre "Mountain Emo." (It's a play on Midwest emo since we're from Colorado) Our inspirations for this album have been from Oso Oso, Pinegrove, Park National and Phoebe Bridgers. It's got 10 songs on it and we're releasing 5 of them as singles. We're calling the LP "Here, But Not There" and I think the theme of it is being sort of despondent and numb due to Covid. There have been a ton of things that've happened to me outside of Covid in the last year that have called for me to act with despondent tendencies too I suppose.
We're done recording it! We're just looking for someone to mix it right now and it should be out late July!
Do you have a song from the album that you're most excited for people to hear? Why?
I'm excited for all the songs, but I think the song I'm most excited for people to hear off the album is a song called "Two Apartments." I think the arrangement that the band put behind it is wonderful and it's going to close the album. The end motif is the same that the album started with, so I'm very excited for people to hear it.
Thanks for taking the time to answer the questions. Do you have anything else that you would like to add?
Thanks for asking! They were a ton of fun to go through and answer. If you could call us a "mountain emo" band, we'd appreciate it a ton. Thanks again!
Follow Keep Off The Grass:
Follow Sound In The Signals: