dim - Sound In The Signals Interview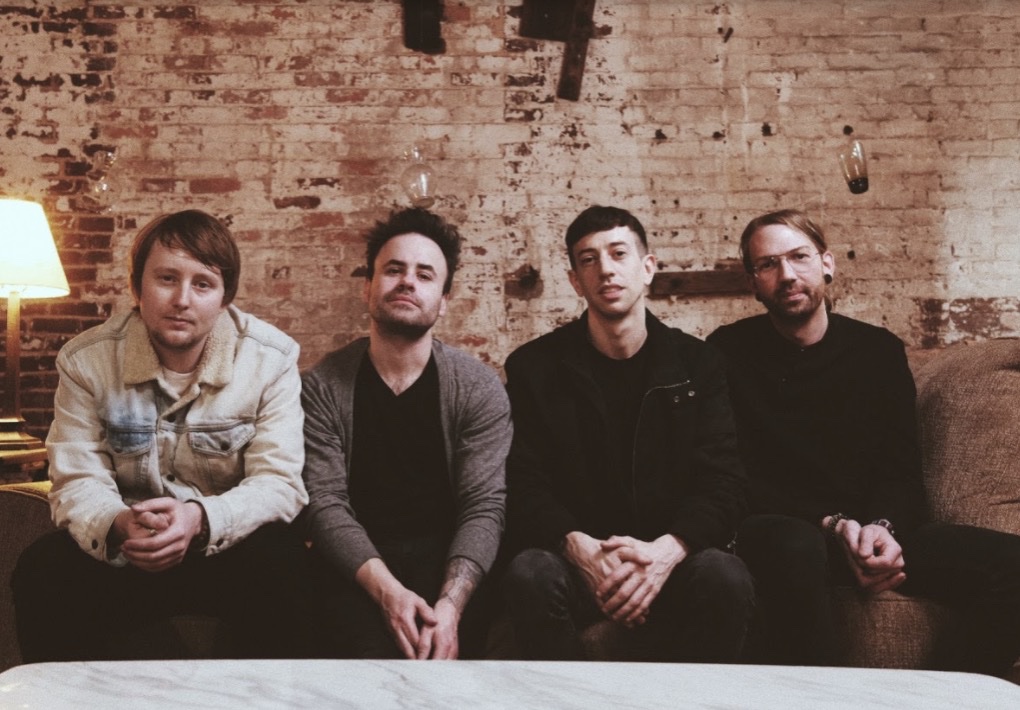 I recently had the opportunity to interview
dim
, the new band that features members from The Dangerous Summer and Woe Is Me. We discussed writing, recording, mixing, and mastering an album during the pandemic, writing their debut single, "Start Over Again", lyrical inspiration, what's next for the band, and more. Check it out below.
First, thanks for the interview.
Of course - thanks for reaching out to us!
Some of your members were previously in The Dangerous Summer and Woe Is Me. Can you tell me how you got together and formed the band?
Yes. Ben was the drummer of TDS from the Fall of 2012 till May of 2020 - a total of 3 album cycles! Matt had actually helped form WIM back in 2009 and wrote their first 3 songs with the band but quit before it ever officially launched and before any music was recorded with Cameron Mizell of Chango Studios.
This band, "dim," was formed in the Spring of 2020. However we've all known each other for the past 10 years. Back in 2017 Matt, Ben, and Nick had started a project called, "The Threshold." Shortly after putting out an EP together, the guys ended up going their separate ways for some time. During that time however, Nick and Ben continued to write and jam every weekend. Nick even ended up touring with TDS playing guitar for 2 whole tours (Ben's last US tours with the band). In May of 2019, Nick had reached out to Charlie to try and pick up momentum on writing to push things forward - Ben, Nick, and Charlie's former bands used to tour together and we knew he'd be the perfect addition. Once the pandemic hit in 2020, the guys had a few demos ready and needed to find a singer. Due to the world being on pause they thought it was the perfect time to reach back out to Matt since the guys had unfinished business from the past. From March 2020 - December 2020 - we ended up writing, recording, mixing, and mastering an album (11 songs total).
You recently released your debut single "Start Over Again". I think it's great. Can you tell me about writing and recording the song?
"Start Over Again" was actually the FIRST song that we ended up writing together. We ended up recording our whole album with Jeremy Nichols of Space Jockey Sound.
Who produced and mixed the song? What was that experience like?
We co-produced the song with our super close friend Jeremy Nichols. Jeremy runs a studio alongside Ben & Charlie called Space Jockey Sound in Atlanta, GA. He was the engineer behind this entire single along with our album and mixed everything that you'll hear from us this year. We also had Paul Leavitt master this single + our album as well. It was such an amazing experience working with Jeremy. He used to play in some former bands that we all played shows with growing up, so the comfort and connection was already there between us. We were able to be super hands on for the entire recording process and he really allowed us the space and time to grow and develop our sound during the process of recording.
I think the drums sound really good. How much time did you spend in the studio on getting the drum sound for the song?
Thank you! This song took a bit more time since it was the first song we recorded for the album. We learned early on that we had to treat each song as its own entity all the way from the ground, including the drums.
Each drum sound we captured on the album is different and they all have their own flavor. The connection between all of us really gave Ben the freedom to tell a story and talk to you with his drumming. We learned to trust each other very early on, which allowed for a lot of creative freedom with this song and the rest of the album.
The lyrics are really interesting and I think they have a great message. What was the lyrical inspiration for the song? What do you hope listeners take away from the song?
Thanks so much! The overall inspiration stemmed from the emotion of not knowing where to go next in life. I'm sure we all probably came across that emotion in 2020. Have you ever been stuck in a circumstance not knowing what the right move is? It sometimes leaves you feeling completely lost or trapped inside your mind…searching for more to life vs. the mundane job or relationship you wish to get out of. You know you need to truly find yourself and move on, and leave behind everything that didn't serve you but you get stuck wanting to try again, to give things another shot. This is the emotion we tried to capture in "Start Over Again." Whether it's a relationship or your entire life, all of us sometimes get lost in the world wondering what we need to do next. As the song says, 'To start something new or mend what has been, why do I wish we'd start over again?".
We hope listeners realize we are all in this together and we all go through these kinds of things. We feel everyone can relate to this song.
Can we expect more music this year? If so, what can you tell me about it so far?
Oh yes, lots of music from us this year!! We'll be dropping singles for the next few months and will be releasing our debut album later this summer.
Thanks for taking the time to answer the questions. Do you have anything else that you would like to add?
We are so excited to get more music out to everyone and so happy people seem to be digging it already. We've been getting a ton of good feedback on this song along with our first merch drop as well (https://wearedim.com). We are SO stoked to hopefully be playing live shows again ASAP! <3
Follow dim:
Follow Sound In The Signals: