Why Everyone Left - Sound In The Signals Interview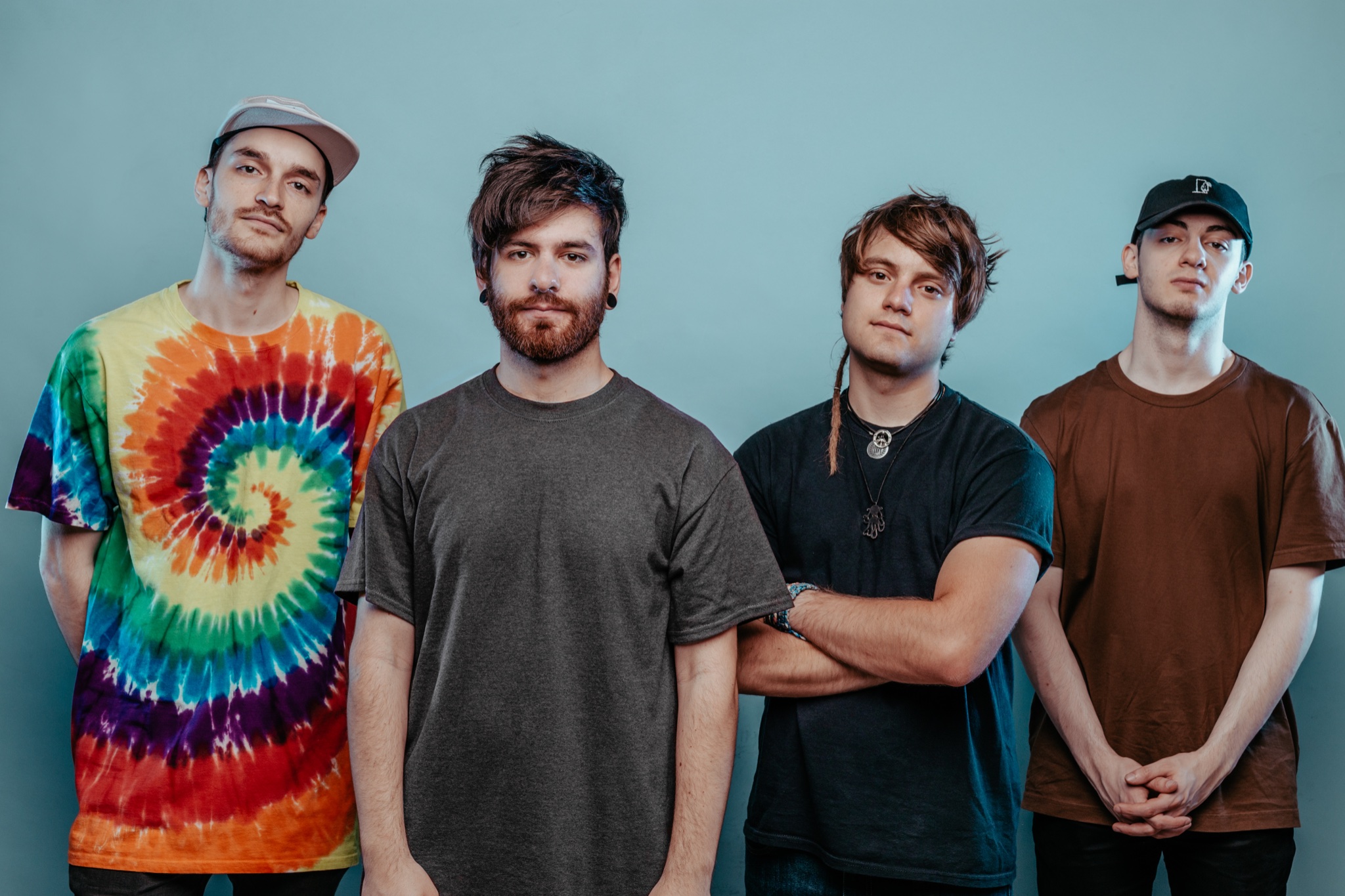 I recently had the opportunity to interview Why Everyone Left. We discussed how Green Day and blink-182 inspired them, their DIY philosophy, lyrical inspiration, the pop-punk scene in Italy, how the pandemic is impacting their band, and more. Check it out below.
First, thanks for the interview.
Our pleasure!
Can you tell me how you got together and formed the band for those who may be unfamiliar? How did you initially become interested in music?
Back in 2012 we were all playing in different local bands, luckily all these bands broke up at the same time and we absolutely wanted to keep playing so we got in touch with each other and started to jam together. I think we all started to play an instrument because of classic punk rock bands like Green Day and Blink-182 when we were very young.
Your band has a DIY philosophy. Can you tell me about what DIY means to you and how your band operates?
DIY for us is super important, cause it means having the total control on our musical path and see our vision totally accomplished. It's also important cause we never had that many money to invest on the project, so we always tried to get the most out of every cent we had. Music production, mixing, videoclips, graphics, merch designs, we do almost everything on our own.The downsize is that it requires a lot of time and hard work. But it pays off.
You recently released your newest single, "No Messages". Can you tell me about the writing and recording process for the song?
I think most of our new fans/listeners don't know it's actually one of our oldest songs, we released it on our first EP back in 2014. We always wanted to remake it and re release it. It's been completely produced, mixed and mastered by ourselves.
What was the lyrical inspiration?
Back in 2014 I was into that TV series, New Girl. I really like the character of Jess and I think that was my starting point for the writing process.
I really like the artwork for the single. How did you decide the colors and concept for it?
Pink is cool! I just like it a lot, and I thought it would fit perfectly with the song since it's about a girl.
What's the meaning behind the images you picked for the artwork?
The umbrella and the clock are in the lyrics, the Eiffel tower is because in the second verse it talks about Paris.
Have you been working on more new music? Is there any chance that we'll hear an album or EP this year?
Yep, we're working on new music, but I'll be honest, it's so hard to write music and find inspiration lately, staying at home all the time does not help at all. Not sure we'll release an EP, we'll probably just release singles, we'll see!
Your band is from Italy. What's the punk scene like in Italy and what are some of your favorite bands from your area?
Not so many bands are active lately in the Pop Punk scene actually. But we gotta say that the MGK wave is coming here as well, and we're having a few trappers starting making Pop Punk-influenced music, and honestly I like it.
Thanks for taking the time to answer the questions. Do you have anything else that you would like to add?
We just wanna play some concerts, we miss that like oxygen!
Follow Why Everyone Left:
Follow Sound In The Signals: