Real Talk - Sound In The Signals Interview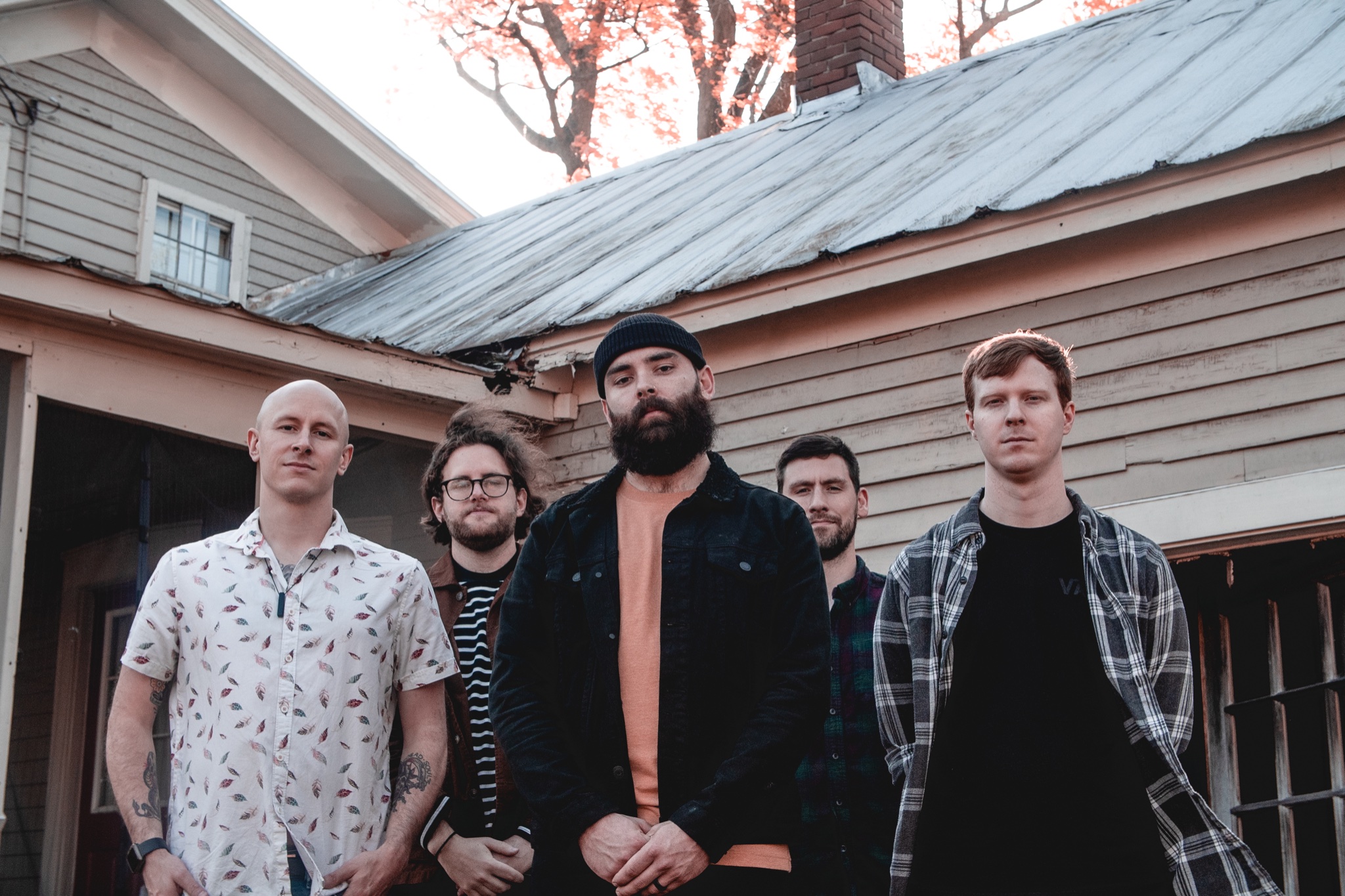 I recently had the opportunity to interview Real Talk ahead of the release of their new
video
, which is out today. We discussed their new song, "Burnt Orange", why they chose it to introduce listeners to their new music, lyrical inspiration, writing and recording their new EP, 'A Better Life', and more. Check it out below.
First, thanks for the interview.
Thank you for having us!
You just released your new song "Burnt Orange". It's your first new music in three years. Why did you choose it as the first song people would hear?
Burnt Orange was the first song we wrote together after Joey left the band. Dylan came to us with the melody shortly after and it clicked. It's a bit different than our previous material but we thought it was a great representation of the EP as a whole, and it felt like the right fit for the first single.
I really like the balance to the song. It's very catchy, there is some great melody, and it's dealing with a heavy topic lyrically. Can you tell me about writing the song and what the lyrical inspiration was for it?
Pat had originally come up with the skeleton for Burnt prior to Tom and Dylan joining the band. Tom ended up hearing a demo of it while he was still filling in on guitar with us live and came up with some leads for the song.
Lyrically, the song was written shortly after the passing of Dylan's cousin in fall of 2018. It deals with just how quickly everything can change, and how sudden and shocking that can be. The song is a reminder to appreciate all the little things and good times you had with someone, and to always remind those who matter to you that you love them often.
Your new EP 'A Better Life" is out May 14. What was the overall writing process like for the EP? Are these more recent songs or were they written at various times throughout the three years since your last release?
With the exception of Lullaby, most of the songs were written between the fall of 2019 and the earlier winter of 2020. Tom and Pat wrote several batches of songs and we picked the best songs we had. We did as many writing sessions together as possible but sent some ideas back and forth. We all live pretty far apart (NY/VT/ME) so much of of writing is done remotely. Overall the writing was a very collaborative effort.
What was the studio experience like? Did you try anything new? Who did you work with on this one?
We had an amazing time in the studio. We worked with Gary Cioni at his studio Sound Acres in New Jersey. Gary has been in and recorded a lot of bands we look up to and really helped push us. It was a very, very busy week, with some late nights. Looking back we didn't realize just how fortunate we were to record the album just days before the COVID pandemic reached America.
We tried some new things on this record that sonically as well. The keys are a lot more prominent this time around and we played around with a lot of effects. It's less polished, more driving than our previous releases. This was Tom's first time in the studio with us, and Dylan's first time in the studio ever and they both crushed it.
What are some of the themes and inspirations for this new EP?
"A Better Life" is the idea of constantly pushing to better your situation, while surrounding yourself with those who care about you and want to see you succeed. We wanted to write relatable, genuine music. While the record touches on some very intense hardships, it's more about focusing on a better future than letting the past define you.
How has the time in between the last release to this one impacted your writing?
Prior to Arrivals we spent about 12 days in a friends studio for preproduction. We had definitely fine tuned a lot of ideas prior to heading in to ABG with Seth. This time around, we all wrote parts remotely, demoed, practiced, demoed again and then went to the studio with Gary to record 4 songs in 6 days. The ideas were certainly more fluid going in to record this time, which allowed us to try some new things. This is also the first time Tom, Dylan or Ruston have been involved in the writing process and they've all brought their own unique traits. It's been a very collaborative process.
You have been offering early access to the EP. What made you decide to do that and how can people get early access?
We wanted to say thank you to some of the older Real Talk fans that have stuck around and been patient. We've taken our time, and the pandemic didn't speed anything up. We appreciate anyone checking out the new sound.
You also released a "heavy metal" hoodie with the song. Who designed the hoodie?
Cody Jones who runs the label we're on, Anchor Eighty Four designed it! Cody always brings us really cool ideas and brings another perspective. He's always down to try something new and keeps it fun. Shoutout to Cody.
Thanks for taking the time to answer the questions. Do you have anything else that you would like to add?
We have 2 more singles coming shortly and our EP "A Better Life" will be out 5/14. You can keep up with all the updates at realtalkrock.com. We appreciate those who have stuck around and those who are just hearing of Real Talk for the first time and can't wait to get back to the gig!
Follow Real Talk:
Follow Sound In The Signals: