Lawn Golf - Sound In The Signals Interview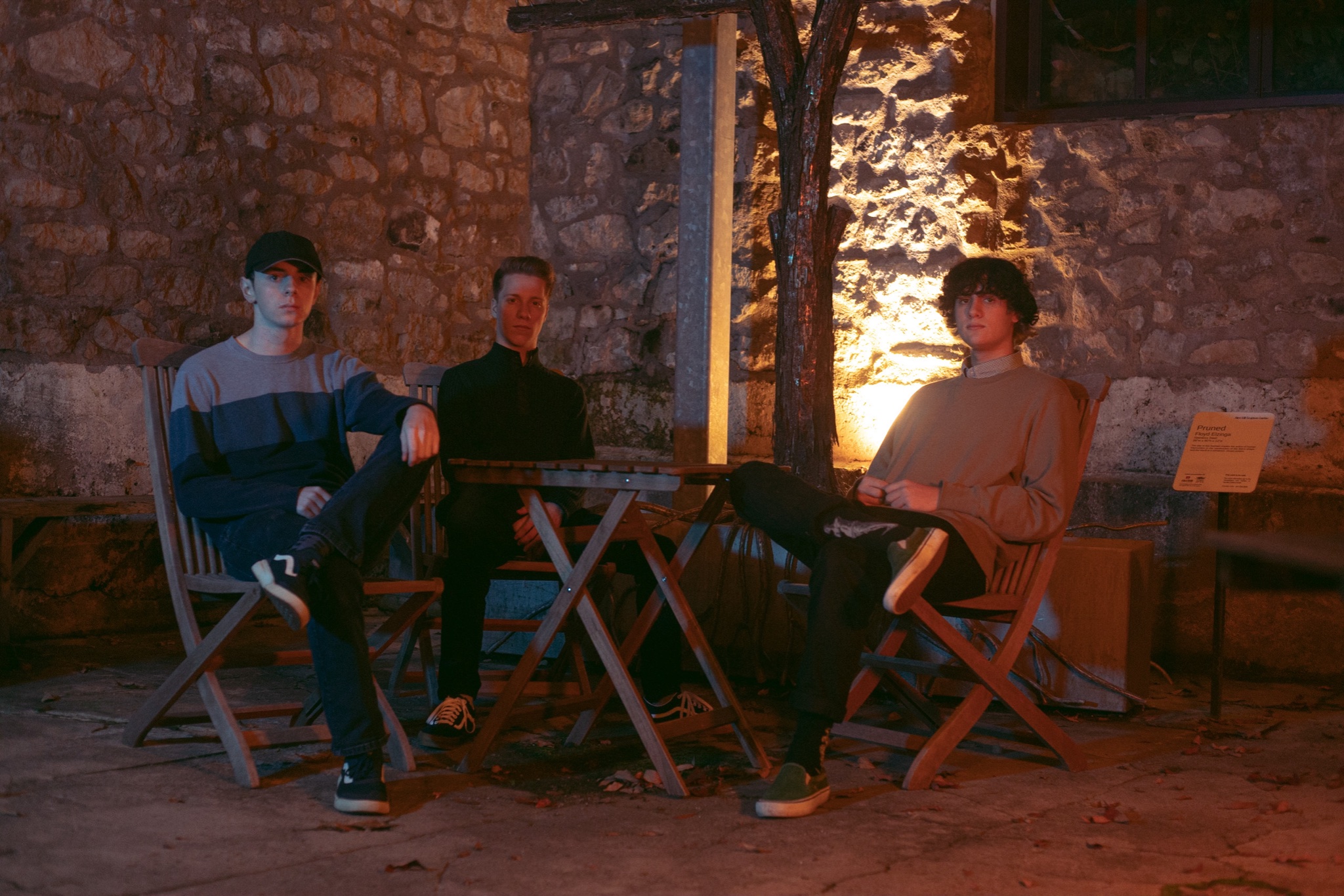 I recently had the opportunity to interview Lawn Golf. We discussed how they started a band to perform at their high school's Battle of the Bands, how far they've come since then, writing and recording their new EP, 'Puppet Boy', how recording the EP helped them through the pandemic, what's next for the band, and more. Check it out below.
First, thanks for the interview.
No problem! Thanks for reaching out to us!
Can you tell me how you got together and formed the band for those who may be unfamiliar? How did you initially become interested in music?
Marco: Julian, the lead singer/guitarist, and I met in 2011. We played hockey together and went to the same elementary school. We bonded over our love for Green Day and even played some songs off American Idiot at our school talent show. Once we reached high school, we wanted to try out for our high school's annual "Battle of the Bands'', so we started a band along with our friend Kodie, our rhythm guitarist, who we'd met in grade 9. As for Ryan, the drummer, him and I played in a cover band for a couple of years, and around September of 2019 we were looking for a new drummer as our previous drummer didn't workout. So I asked him to join. It's hard to believe how far we've come since then.
Your new EP 'Puppet Boy' just came out. Can you tell me about the writing and recording process for the EP?
Ryan: I was Happy (For Once) and The Irony of Hating People were both written pre-pandemic. For the other two songs (Calling Phone Numbers from Bathroom Stalls, and Pavlovian Theory) the writing process started at the beginning of the pandemic (April 2020). Marco would send me the instrumentals for the songs, and I would write and record the drum parts and send them back to the band. When we were all able to get together again in the fall, we finalized all the parts, wrote the vocals, and then got to recording. The recording process was not exactly stress-free, at least for me. I had to record 3 drum parts all in 1 day in a freezing garage. This was challenging obviously, but luckily the process for the guitars, bass, and vocals was a lot more relaxed and we were able to take our time with it. At the end of the day, I'd say we're all happy with how the songs came out.
Marco: This was our first time doing anything like this. We had never recorded music before this EP and it was a huge learning curve to get the hang of considering we did it all without any external help. All the equipment we needed to record that we didn't own, we rented from a local music store. We "Sound Treated" the rooms by throwing up blankets and pillows everywhere and praying that there wouldn't be any echo. The whole EP was recorded in a garage and in Julian's basement. Luckily, our friend Scott MacDonnell from another local band, deepsix, mixed and mastered everything for us. He was a huge help and took a lot of work off our plate. He really helped us fully realize the songs and make them what they are now. We're beyond grateful.
Can you tell me about the meaning behind the title 'Puppet Boy'?
Marco: The meaning behind the title for our EP, "Puppet Boy", is referencing the lyrical topic of manipulation present on the record. The idea of a puppet having their every move controlled by a puppeteer is an exaggerated parallel to what it feels like to be in a relationship with a manipulator. Platonic or not. You can hear Julian sing about manipulative relationships on "Pavlovian Theory", the resentment garnered by them on the "Irony of Hating People", and the impact it has on possible future relationships on "Calling Phone Numbers from Bathroom Stalls".
What was one of your favorite moments during the recording process?
Ryan: I don't know if I could single out one moment in particular, but just getting to hang out with the guys every week during the writing and recording process was a blast. 2020 was a rough year for everyone I think, and doing this EP gave me something to look forward to. It made 2020 a little more bearable, and I'll remember it forever.
Do you have a favorite song from the EP and why is it your favorite? Which song was the most challenging to write?
Ryan: It's funny because it's a bit divided on what song is everyone's favourite but Marco and I agree that our favourite has to be the single, "Pavlovian Theory," both to play and to listen to. I just think every part of that song - the guitars, the melody, the drums - came together so nicely. From the moment I was sent the first version of the song back in April, I knew it was a special one, and I can't wait to play that one live.
Marco: I think the most challenging song to write was "Calling Phone Numbers from Bathroom Stalls". That song went through so many reworks and changes to get to where it is now. So much so that even up to the final recording of it, we were still changing parts at the last possible moment. It took awhile for us to get it the way we wanted it to sound but it was totally worth the battle.
Julian: Although Pavlovian Theory is probably my favourite in terms of the way the final product turned out, I was Happy holds a special place in my heart because of how personal it is to me. I was going through a really rough time with a relationship while writing it and all my feelings kinda just poured out into that song. As the song goes on it kind of shows the changing emotions I was feeling at the time from being upset to sort of apologizing for my own actions as well. It was a huge help in coping and getting over the entire situation.
Kodie: Overall I love all the songs on our ep, but if I had to pick a favourite I would have to say Pavlovian theory is my overall favourite, however "The Irony of Hating People" was probably my favourite to work on. I remember Marco and I sitting in the car at 2 am, working on a verse I had written and we had the lyrics completed within an hour. Once we had the final product and I heard Julian sing it, I instantly fell in love with the song.
Who came up with the concept for the EP artwork and designed it?
Marco: We were on a group call trying to figure out the EP title when we came up with the concept for the album art. All we knew was that we wanted it to be pretty minimalist, and have something to do with puppets. We told our artist, Ashley Godley, our idea and she did her magic. The very first draft she sent back to us was the one we used. We fell in love instantly.
What's next for the band? What can fans look forward to for this year?
Ryan: We have a collection of demos right now that we're considering for our next release, and we're all very excited about them. This is just the beginning for us, and we're all determined to get better with every single release.
Marco: We don't have an exact deadline yet but by the way it's looking, we should have more music out before the end of the year for sure. On top of that, we are working on a little DIY music video at the moment so lookout for that.
Kodie: One thing I love about all these guys is since we decided to start writing our own material, there hasn't been a time when we didn't have something in the works. We are constantly making new demos and discussing future plans we have for the band.
Thanks for taking the time to answer the questions. Do you have anything else that you would like to add?
We'd just like to thank you for interviewing us and we can't wait for everyone to hear what we got coming for them. We have no intent of slowing down by any means.
Follow Lawn Golf:
Follow Sound In The Signals: