Brother Smith - Sound In The Signals Interview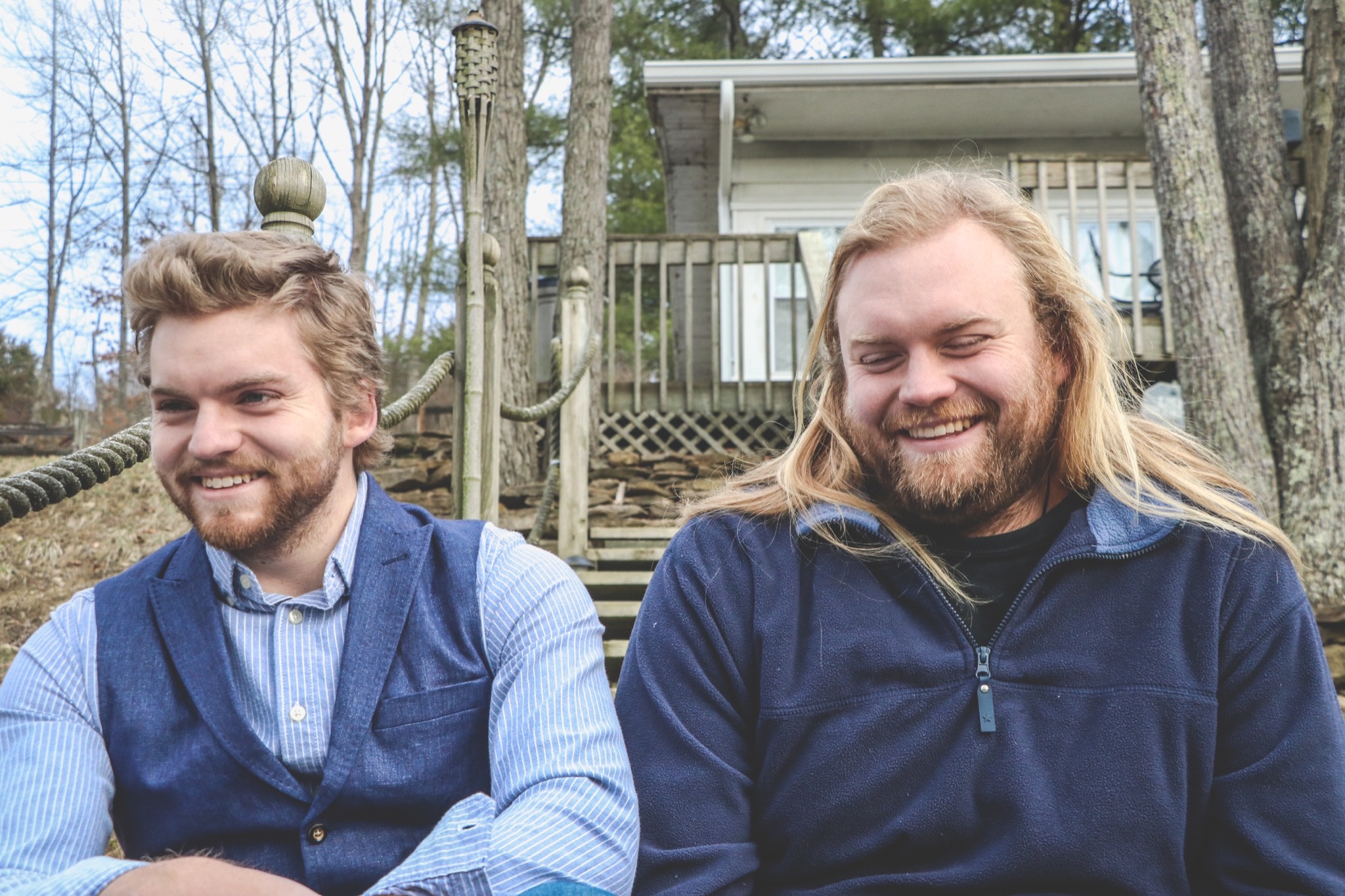 I recently had the opportunity to interview Wes and Aaron of Brother Smith ahead of their new release, '
Blue Sod, Vol. 1
', which is out today. We discussed their songwriting process, releasing an album during the pandemic, lyrical inspiration, covering "Go Tell It On The Mountain", their plans for new releases, and more. Check it out below.
First, thanks for the interview.
Thank ya'll for the interview as well.
For those who are not familiar with your group you guys are brothers. What's your overall songwriting process like and do you feel like it makes it easier or harder to write together since your siblings?
Aaron: I'd say the songwriting process is somewhat helter skelter. Wes is pretty seasoned in writing and arranging and has done the majority of it while I'm just starting to delve more into the lyrical side of songwriting. Sometimes it's one of us writing, sometimes it's the two of us working together, and most all the time we really get together on the instrumental front figuring out what the arrangements of the rhythm, lead, and vocal sections are gonna sound like.
I think being siblings and writing/working together is like most everything else we've shared as brothers: there's times where everything clicks; there's times where we wanna tear each other's heads off; and given enough time some of it'll end up bein a decent story to tell someday.
Your album 'Palms And Fingertips' came out last year. What was the writing process like for that album?
Wes: Each song was written independently over several years. Some were thought of and written when I graduated from college in 2014 and others when I moved back home to Northern KY from Lexington in 2018 and everything in between. These songs seemed to go together in their reflectiveness on concepts of love, time, balance, ideas that I have pondered on and continue to today.
What has it been like releasing an album during the pandemic and were you pleased with the reception it got from listeners?
Wes: We've gotten good responses from listeners. The only significant difference the pandemic has made is the ability to tour the songs and perform. To accomodate, we put together a string of private events and house parties in October 2020 playing the tunes from P&F.
One of my favorite songs from your band is the first song from that album, "Immaculate Consumption". Can you tell us a bit about writing and recording that one specifically? What was the lyrical inspiration for it?
Wes: Recording was great! Immaculate is a fun song to perform, one of the livelier tunes in the album. I wanted to capture a conversation that two strangers could have at a bar, progressively becoming more in depth and personal as the drinks are drank and their walls come down. The Immaculate Conception is what saved mankind, the Immaculate Consumption seems to have saved the narrators' life by the end of the tune. I always picture myself having this conversation seated at the front bar at Austin City Saloon in Lexington.
At the end of last year you released your cover of "Go Tell It On The Mountain". Why did you decide to cover that song and what were some of the ways you tried to put your own spin on the song?
Aaron: We decided to cover it because I wanted to put out a song for the Christmas season and it's been one of my favorite hymns since I was a kid. We sang it a lot growing up in church and it wasn't really until recent that I really noticed it's about Christmas/Jesus' birth. I arranged a version for Wes and I and the rest of our siblings (Anna, Nick, and Lawson) to play at a Christmas Eve service. I found it really special and wanted to share it with the world.
I liked the idea of playing it as a celebratory bluegrassy tune as well as the idea of playing it as a medium tempo sort of grass/swing, couldn't decide between the two, so elected to do both on top of a James Taylor 'Oh Susannah'-esk chord progression.
You've been teasing some new music on Instagram. What can you tell me about what you have coming up?
Aaron: I can tell you it's gonna be a lot. There's quite the semi-elaborate-hectic plan for this year's and coming several year's worth of music that just isn't gonna let up, starting with an album we've entitled 'Blue Sod' which we are splitting up into four small volumes of about three to four songs each. Volumes one and two will be out on streaming platforms this March and June 2021.
Thanks for taking the time to answer the questions. Do you have anything else that you would like to add?
Aaron: I have an aspiration for a tour/run of shows where we travel around in a decked out firetruck. If anyone has any ideas on how to make that happen, someone clearly knows where to find me.
Follow Brother Smith:
Follow Sound In The Signals: