Personal Space - Sound In The Signals Interview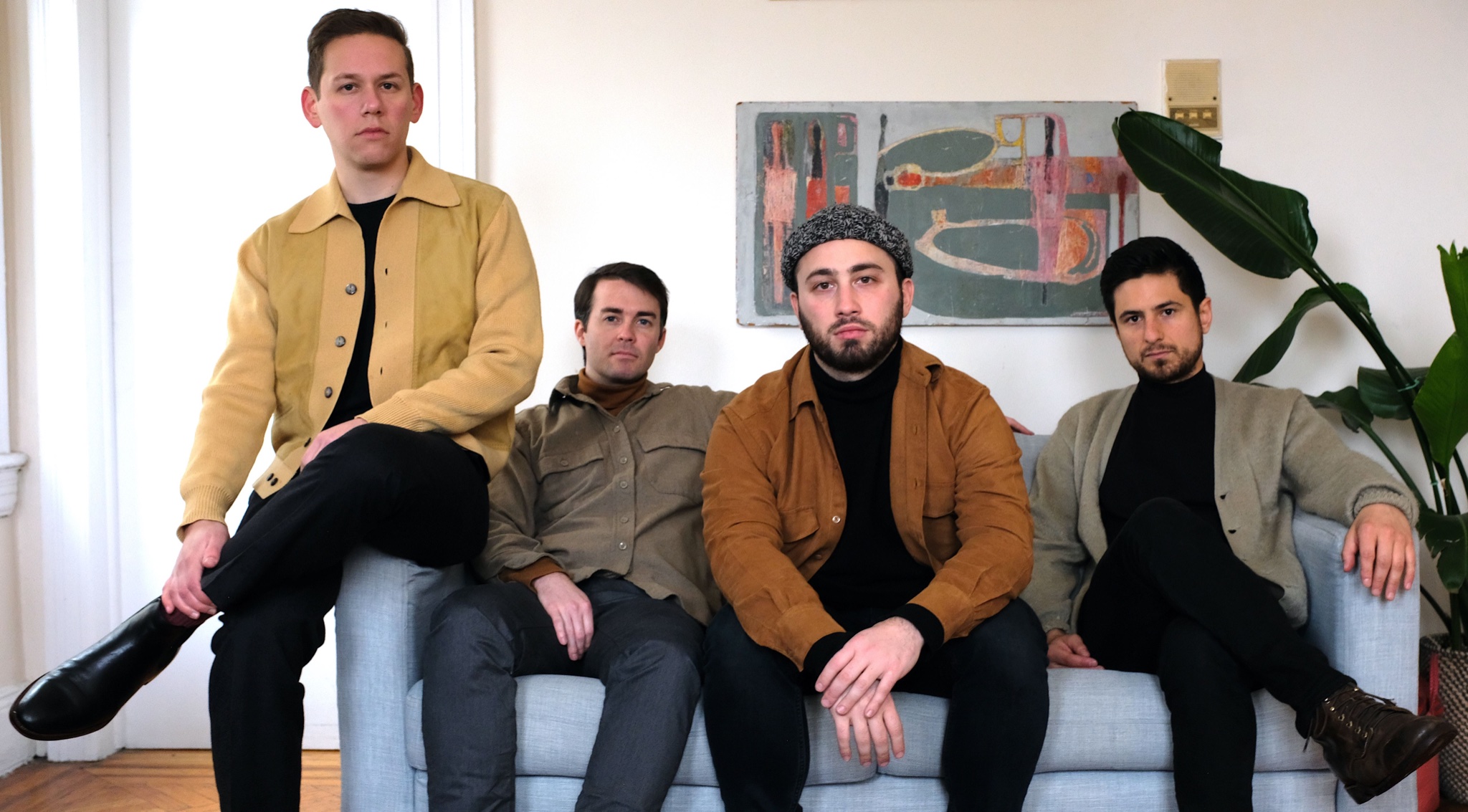 I recently had the opportunity to interview Personal Space. We discussed the band's new song, "Overture", writing and recording their upcoming album,
A Lifetime of Leisure
, the themes and inspiration they explore, their experience during the pandemic, what you can expect before the album is released, and more. Check it out below.
First, thanks for the interview.
Thanks for having us! :-)
Your new song "Overture" just came out. Can you tell me about writing that song and why you chose it as your first release for 2021?
Musically, "Overture" was an attempt to write a song that was structurally complex, but that didn't feel like it. We wanted to have something that felt placid, sort of gently undulating, on the surface, but then, if you want to dig in, there are also these little intricacies and knots that are fun to untie. We also wanted to make sure we got a healthy dose of emo-inspired vocals onto the record. Thematically, it's a song about trying to get into risky relational territory with someone, but then running back to the safety of talking conspicuous consumption, which is, at this point, basically the hollowed out husk of upper-middle class living in this very unstable world.
The song is from your new album A Lifetime Of Leisure. What was your writing and recording process like this time around? Did you try anything new?
Where our first LP was primarily written by Sam, ALOL is a collaborative effort between Sam and Alex. A lot more workshopping went into it, like we have some songs that probably went through ten versions. There was a lot of demoing, a lot of listening, a lot of back and forth, and obviously a lot of trust – you gotta have that foundation of trust if you're going to be able to digest someone telling you something isn't working. Recording-wise, we wanted to explore a softer, more analog sound, which led us to Figure8 studios in Brooklyn. They've got tons of novel analog gear and such chill and experienced engineers. Figure8 definitely shaped the vibe of the record a lot.
What's the biggest writing and lyrical difference between this album and the previous one?
Sam has always been fond of using the "concept album" as a way of guiding the writing process, starting back in high school where his band wrote a whole record about Men In Black (lol). With Ecstatic Burbs, we were writing about the feeling of total insularity and the horizon of endless possibility that comes with being a young person growing up in this very protected environment. A Lifetime Of Leisure is sort of the comedown from that record; here, we're talking about the experience of adulthood in our hyperreal, late capitalist world. As with the previous record, we're looking at that experience both through our own eyes, and through a series of characters who are part of that world. We meet the champagne socialist, the media-rotted Boomer, the tech-bro hustler, et al.
I've seen that you've said "the world has gotten a lot darker in the intervening years, and the grooves have followed suit". How has that impacted the writing of the new album?
Probably because so much of the writing of this album occurred during the Trump years, it was inevitable that the songs would take on a darker, more cynical hue. But we stick with subjects that are close to us, rather than trying to grasp at things beyond our control. Our songs follow the contradictions of our peer group – professionals, liberals, lefties, socialists, millennials, etc – trying to be moral or ethical, or even just existing somewhat sanely in a world with so much cognitive dissonance and confusion.
I like the album title, A Lifetime Of Leisure. What is the meaning behind it?
As with a lot of the songs, the title is trying to get at the paradox of being a materially comfortable person living in a very uncomfortable world. There's always a temptation to look away and completely immerse yourself in the world of treats, as they're known in the PSpace parlance. But, if you're remotely aware of the world around you, it's really hard to ignore the signs that we're in a societal death spiral, no matter how hard you treat. And so perhaps you decide to be a decent human being and try to do your part to unfuck your little corner of society. But that shit is hard! So after you've done that for a while, you probably need a treat to take the edge off, and so on. So, ALOL tries to encapsulate the feeling of whipsawing between an unvarnished and uncritical appreciation of the leisure lifestyle, and an acute awareness of how deeply unreasonable it is to live that way in our current environment.
You're releasing your new album on Good Eye Records. Your last album was released on Tiny Engines. What's it been like switching labels and why did you choose Good Eye Records this time?
We won't say too much on Tiny Engines, but we'll always be grateful to them for putting out our first record, especially when we were so green. We're super happy to have linked up with Good Eye for this new record though, Michael and Tasha are pros and really put the music first.
What can fans expect in the lead up to the album release?
We've got a couple more singles coming, one in February and probably another in March. We also have a fun music video in the works for our first single, Supine (And Feelin' Fine), shot by our good bud Justin Gonçalves; the basic idea was to embody our true selves, i.e., down-and-out leisure lords of South Brooklyn, eating bagels, biking around, playing basketball, etc. We're also hoping we can put together some kind of live stream of the record, but that's still in the works.
The pandemic has impacted the music community a lot, as well as cities in general. What's your experience been like during the pandemic and what are things you're doing in DC and New York?
All of us are remote workers, so we've all just been at home for the most part, trying to stay busy with promoting the new album, writing new music, making videos, etc. Music community-wise, obviously so much is fucked up; we really feel for musicians out there who make a living from touring or from service work, working at bars and restaurants. There hasn't been any significant effort to make these workers or industries whole, and I think we're going to be living with the consequences of inaction for a long time, especially in the cities where we live.
Thanks for taking the time to answer the questions. Do you have anything else that you would like to add?
It's not too late to watch our 12 tone Allstar remix.
Follow Personal Space:
Follow Sound In The Signals: