Mere - Sound In The Signals Interview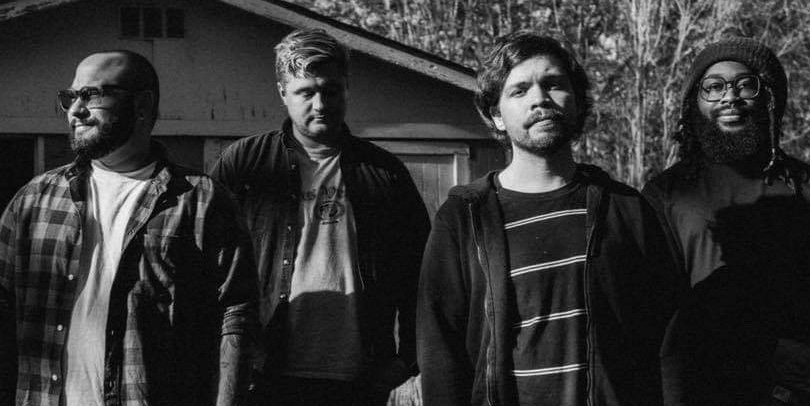 I recently had the opportunity to interview Austin of
Mere
. We discussed the band's writing process and lyrical inspiration for their new song, "Second Wind", what he hopes listeners take away from the song, working with Matt Goldman at Glow In The Dark Studios, filming the song's music video, what fans can expect on the upcoming EP, and more. Check it out below.
First, thanks for the interview.
Of course! Thank you for having us!
You just released your new song, "Second Wind". What was the writing process like for the song?
We did! This song originated from an early demo by our guitarist Tony actually. Fun fact, the working title was actually called "McGregor" because he managed to have a Irish sounding beat to the idea in it's early stages.
Haha the song itself was the first attempt at writing with our new lineup and Tony and myself (Austin) ended up traveling from Orlando and Nashville at the time to Atlanta where two of our members live currently to work on our music.
What were the lyrical inspirations for this song? What do you hope listeners take away from it?
Lyrically, I would say this song was inspired by a lot of heartache with the feeling of being abandoned at first and the sometimes impulsive need to just try to do whatever I could to keep something I loved going, even if it didn't go my way at least I tried type of aspect. I'd say it's almost a deep dive into the process, like a cautious part of being in between a leap of faith.
The line right off the bat "Let's wait patiently to be held down" really personified my struggle of feeling like I was stuck in this mental boundary like anyone does. We all go through the motions of everyday life and I felt like I'd rather put my all into something than sit around and wonder why I wasn't feeling like I lived like I should be doing more, this was that feeling of getting whatever I wanted to do and just going for it . "Second Wind" to me is an anthem and a ballad at the same time towards myself and really just saying "For better or worse I'm doing this and if you aren't there too, I'll find a way even if you don't believe me". I tried to really personify breaking the cycle but not knowing where it will take you, even if it's on your own in the unknown.
I hope anyone listening just takes away from it that people can step in and out of your life but if you're willing to keep pushing though no matter what is thrown at you, you will be able to end up somewhere you never imagined and maybe that's what's meant for you. Like everything you want is on the other side of fear.
How do you generally write songs? Do you start with lyrics or music?
Every Mere song to date has been honestly an instrumental "post-rock" genre idea initially.
I feel like my love for instrumental music and even film scores heavily influences me. So a lot of our process is trimming the song into something more suited for a band with vocals after. Tony, Chris, Jason, and I are so diverse musically in our tastes and interests so I feel like when we meet in a similar ballpark we all find ourselves in this musical balance of genre "norm" bending and I wouldn't trade it for anything.
I've always felt that the sounds can speak for themselves and I gain inspiration from what I'm emoting through any guitar work.
You worked with Matt Goldman at Glow In The Dark Studios. What was it like working with him? What's something you took away from the experience that you'll continue to implement?
Working with Matt has honestly been nothing short of amazing honestly. Not only did we feel like he brought the best out of us, but he really made everything comfortable for us from experimenting with random sounds to making sense of our bad humor in person. Haha his production is something I've always admired growing up as a genuine just fan of music and the way his production captures this just honest feeling in the recordings is just unmatched to me.
Just the best experience we all have ever had in a studio setting. We just really feel we have someone just as invested into every note and word as we are and that's a great feeling to leave with.
We definitely took away from this experience with a level of songwriting and overall song structure from a different perspective while working with Matt. He really managed to make sense of all of the crazy ambient guitar ideas and synth layers and really kept us in check which is something we continually try to ask ourselves with anything we are writing and creating after facing those decisions head on in the studio haha.
What are some of your favorite projects he's worked on in the past? What do you think he helped bring to your recording process?
Well some of my favorite work that he's done has to be his production from the album "Come Now Sleep" by the band As Cities Burn. As a younger kid with a guitar I felt like I was always trying to wrap around my head how all the recordings I would hear never sounded as good as theirs and another great staple in my opinion has to be the record "Behold" by the band My Epic. I was always in awe of the balance between the very cinematic and droney atmosphere complimented by the hard hitting rhythm section just was something I always admired.
I'd say he really just brought such life into our songs and he really just took the time to dial in great guitar tones and honestly a complete arsenal of effect pedals. With our sound, it can get really muddy and washy fairly quick if effects are cranked all the way and it's almost as if he kept it in orbit. Haha.
You also released a video for the song. Tell us more about its meaning and concept.
To be honest, the video concept and creative approach was mainly due to our director Zak Washburn's vision for what he saw in the song.
I recently read up on symbolism towards using plastic and how it almost acts as "recycling your identity or sense of self" and how it's texture is almost being molded in real time and I made a connection to how life can flow in waves but it can be ever changing and I would say the video captures that perfectly.
What was the video shoot like? Were there any surprises or challenges along the way?
The video was super challenging at first glance since we actually recorded almost everything at a extremely fast tempo compared to the speed of the actual song. (240% faster to be exact haha) we were slowed down to normal speed which it really creates an immersive more personal feeling to the video that was so interesting and created a feel which Zak felt was the best approach to the video and we were amazed to see.
We very much underestimated using plastic over us as well haha at some points it was very hard to see/breathe inside the shots over us.
What else can you tell us about your upcoming EP?
So what I can say about the EP is it's very versatile in the songs. The theme is very much a trip down the emotions of what it's like to lose but finding your way through the thick of it. I can honestly say this process has really brought a light to us and we just want to share that feeling of being okay after something that can throw you off your path but keep you together at the same time.
Thanks for taking the time to answer the questions. Do you have anything else that you would like to add?
Thank you for letting us share some thoughts about our music and the process behind it all!
I'd like to add that we are so grateful for the initial response towards "Second Wind" and we're excited to share all this new material with everyone this year. This band has been a lot of traveling, long nights, and effort between Tony, Chris, Jason, and myself (Austin).
We chose to call ourselves "Mere" because it means insignificant but has a greater meaning and to us that means Mere is greater than ourselves and we really treat it that way. We hope anything good in us is reflected into Mere for as long as we live and we're thankful for that.
Follow Mere:
Follow Sound In The Signals: