Horror Section - Sound In The Signals Interview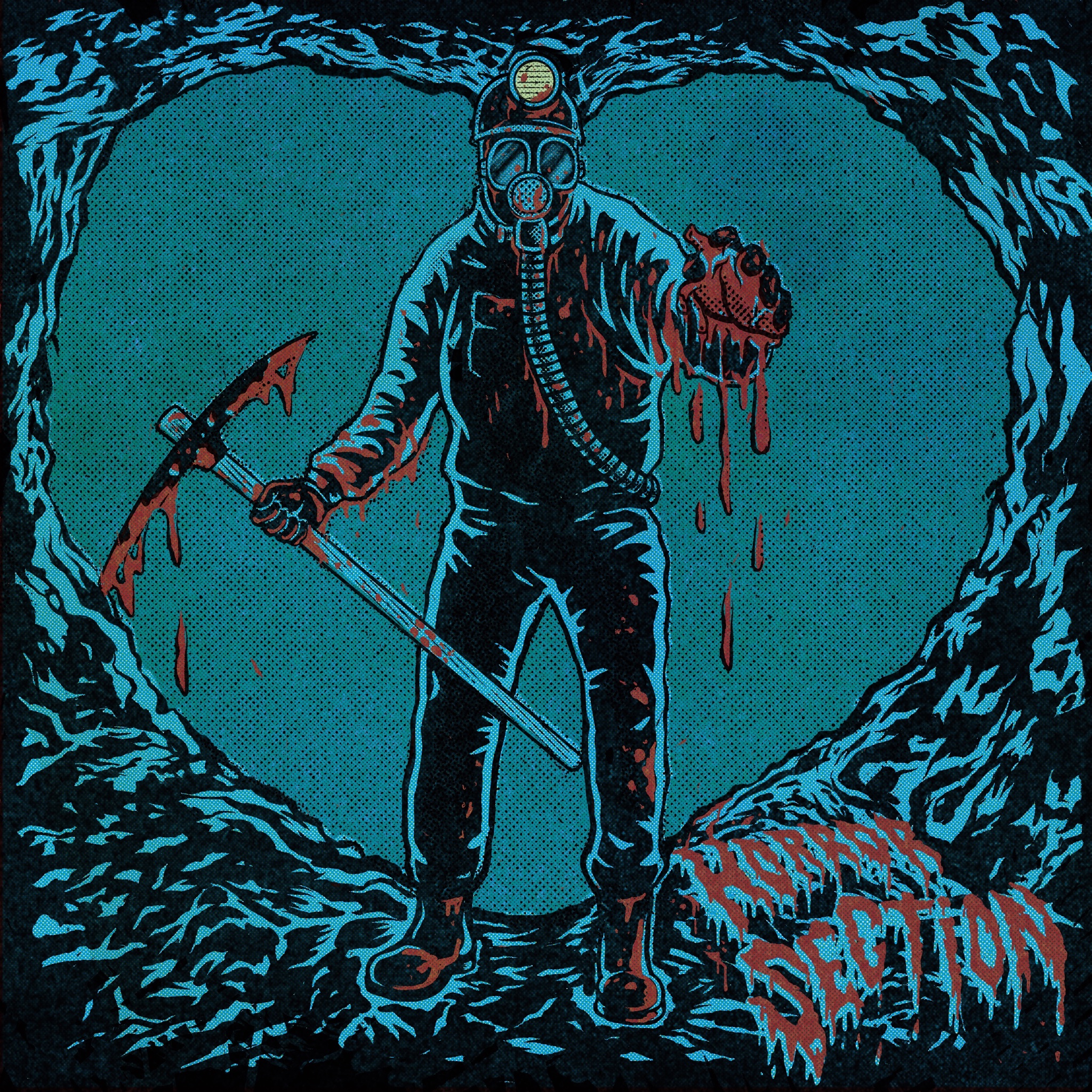 I recently had the opportunity to interview
Horror Section
. We discussed the band's new website and merch, their upcoming EP's inspiration, artwork, vinyl preorder, and more. Check it out below.
First, thanks for the interview.
No problem!
You've recently launched a new website and new merch. What went into creating your new site and merch designs? How involved were you in the process?
Our friend Mike who runs Encapsulated Studios (record label, screen printing, recording studio) helps us with our website and merch. It's great having someone local to work with and it's actually the same place we record all of our music. I stay very engaged with the merch from quantities and artwork to which brands we print on, but Mike is the brains on how to make it all come together.
You just announced your new EP. This EP looks like it centers around the film 'My Bloody Valentine'. Why did you choose that film for the inspiration around this new EP?
My Bloody Valentine has been one of my favorite slashers for a while now. It has a really likable cast of characters and unique setting. The stereotype of slashers is dumb throwaway characters but with MBV I find them very relatable and funny. I would totally hang out with those people! Thankfully we recently got a good restored Blu Ray of the file from Scream Factory with a great high def scan and tons of gore added back to the film. If you haven't checked that out I highly suggest it! MBV definitely stands the test of time and is in the top tier of 80s slashers. When it comes down to it though our movie themed 7"s are all personal favorite movies. I've got a long list to keep working on!
You've released a lot of music around Halloween, but with the theme of this EP it works well to release it around Valentine's Day. How does it feel to be releasing around a different holiday this time around?
Feels great! Coming into a new year is always hard for me and I expect it is for other people as well. It's super cold and shortened days with really not a lot to look forward to since the major holidays are over. So it's nice for me to get excited about something and put positive energy into it - hopefully others get some joy and excitement from the new stuff as well.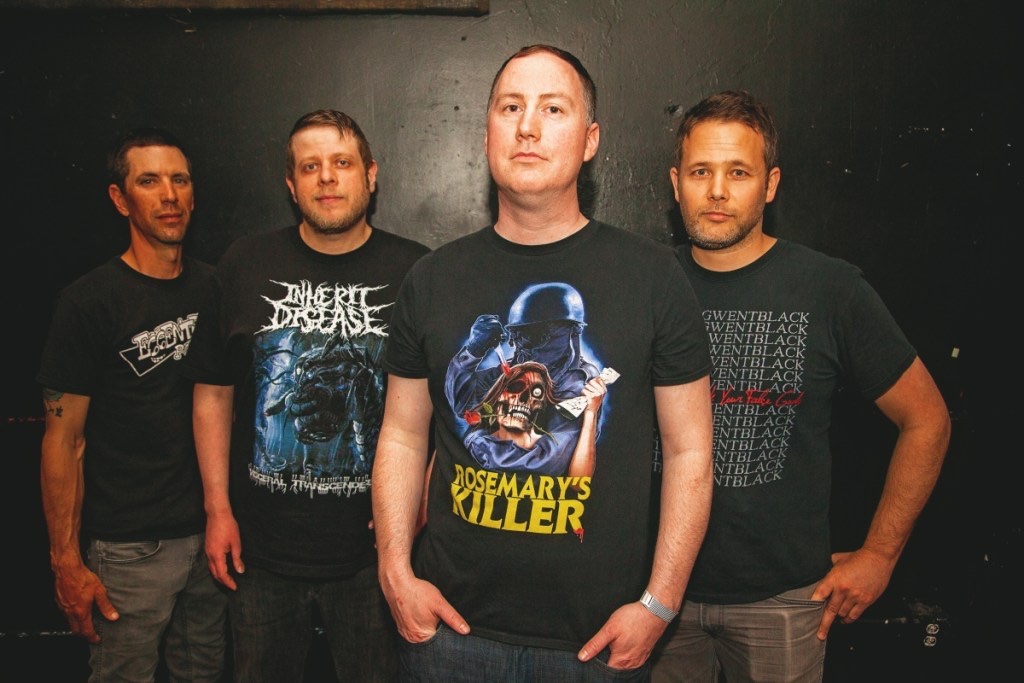 When were these songs written and recorded? How did it work for the band to record during the pandemic?
These songs were actually written and recorded before COVID really hit hard. Given the nature of the release being around MBV I didn't want to release anytime other than Valentine's so we sat on it a little bit.
You had Shop Beyond Goods (previously known as Rat King) create the artwork. You've worked with him a bunch. How did you and he come up with the design for the artwork this time around?
I gave him quite a bit of room as usual. I knew it had to have the iconic miner in it but other than that I let him come up with his vision. I was very pleased with it and as I recall the only edit I had was for him to add the band name!
Do you have a song that you're most excited for people to hear off the EP and why?
I think the one I'm most excited about is one called 'Die Alone'. It's a love lost kind of song with a killer lead guitar part Tom wrote for the song and Gabe nailed the backing vocals. It's a bit depressing but I think that's why I like it. I really tried to harness that emotion in certain parts of the film and characters and I think I succeeded.
The pre-order for the EP is February 10th and you're working with Eccentric Pop Records for the vinyl for this EP. What can you tell me about the packaging and variants? What can fans expect?
As you mentioned we worked with Rat King on the amazing cover art and we also teamed up with long time collaborator Brad Fann for the back and insert art. As with any release we take a long time going over the detail to ensure the layout, colors, lettering, etc. all match the given theme. As for the vinyl itself we are doing them on limited pink vinyl.
Thanks for taking the time to answer the questions. Do you have anything else that you would like to add?
Thanks for having me! For folks that haven't seen My Bloody Valentine I would encourage you watch this year, preferably the uncut restored version (the squeamish may need to cover their eyes in a few parts). I think that will enhance the tension, dread, and fun we've captured in our newest EP. Cheers!
Follow Horror Section:
Follow Sound In The Signals: