Nominee - Sound In The Signals Interview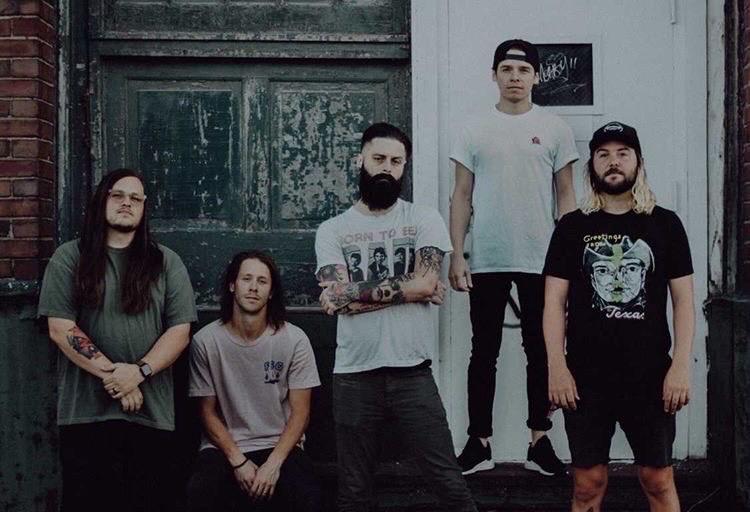 I recently had the opportunity to interview
Nominee
. We discussed the band's limited edition lathe cut, the song "Hypertension", their upcoming album, and more. Check it out below.
First, thanks for the interview.
For sure - thank YOU for giving a shit lol. We did an interview with y'all back in 2016 when we dropped our ep, so thanks for having us again.
You've been teasing some announcements recently. Can you tell me anything about what you have coming up or when fans can expect to hear more?
I don't think we can get into too many specifics, but today we announced that our record, coming sometime in 2021, will be titled Lowlife.
Lowlife was supposed to drop earlier this year but, obviously, covid. So, we did what everyone else did and pivoted. So now, it looks to be spring/summer 2021 release. However, we've been working on something else, as well. Something that you may or may not hear before the full length. We're playing things pretty close to the chest.
I purchased a copy of the lathe you put out through Smartpunk Records last year. I thought it turned out great and the size of it was really interesting and fairly unique. Who came up with the idea to press the 5" and how much input did you have with the overall design and creation?
We were very hyped on the lathe cut. I'd never call myself a collector, but I do prefer vinyl and I've always appreciated it as an art form. Like, I bought Tell All Your Friends by Taking Back Sunday when I was 15 and thought the white coloring was the coolest thing I'd ever seen.
When smartpunk brought the idea to us we were on board immediately. I've always loved that niche merch market, lol.
"Hypertension" is a song that I think shows some good evolution and maturity for the band. Can you tell me about writing that song and why you decided to release it as a single?
The writing process was pretty organic. We developed a new way of writing as a unit and it was one of the first songs we made together. Once we recorded it, there was a pretty obvious energy to it we all loved and felt would be a good first impression of the record from us.
Obviously, the pandemic changed some of your plans. I know you were planning to go on tour with Keep Flying. How are you adapting to this time with your band?
Covid definitely changed all plans whether it was the record or touring. Keeping busy is priority number one. We are finding ways to pivot and still create things as a band for people who care about us. In leu of touring we are creating digital content, releasing unique merch and content all while trying to engage with people online as much as possible. We originally were disappointed when Covid put everything on hold but found a silver lining ultimately because of the new amount of time we were afforded for in being able to create things for people outside of lives shows and music. It's a constant challenge and learning curve but we know we are obviously not alone in that, the industry is changing and we just want to keep doing the most we can for our friends, fans and family.
You just released a new Halloween merch design. Who came up with the design? Do you have fun doing these limited holiday merch items?
This design was definitely fun. It's actually a piece that was inspired by an old piece of merch we printed early in Nominee's career. Our friend Sherman found an old Joy Division/teletubbies photo that we thought was eerie and cool. When thinking about a Halloween design we wanted to throw back to that and how much our fans really got in on that piece. Our design team of Jordan Mizrahi & Shai Matson really took the concept and absolutely knocked it out of the park for us they're truly an asset to the team.
Thanks for taking the time to answer the questions. Do you have anything else that you would like to add?
We really appreciate you guys taking an interest, all we have to say is keep an eye out for the content we are creating and wait to here more about the record. We are slowly announcing and releasing as time passes so more will be known soon.
Follow Nominee:
Follow Sound In The Signals: