Rachel Brooke - Sound In The Signals Interview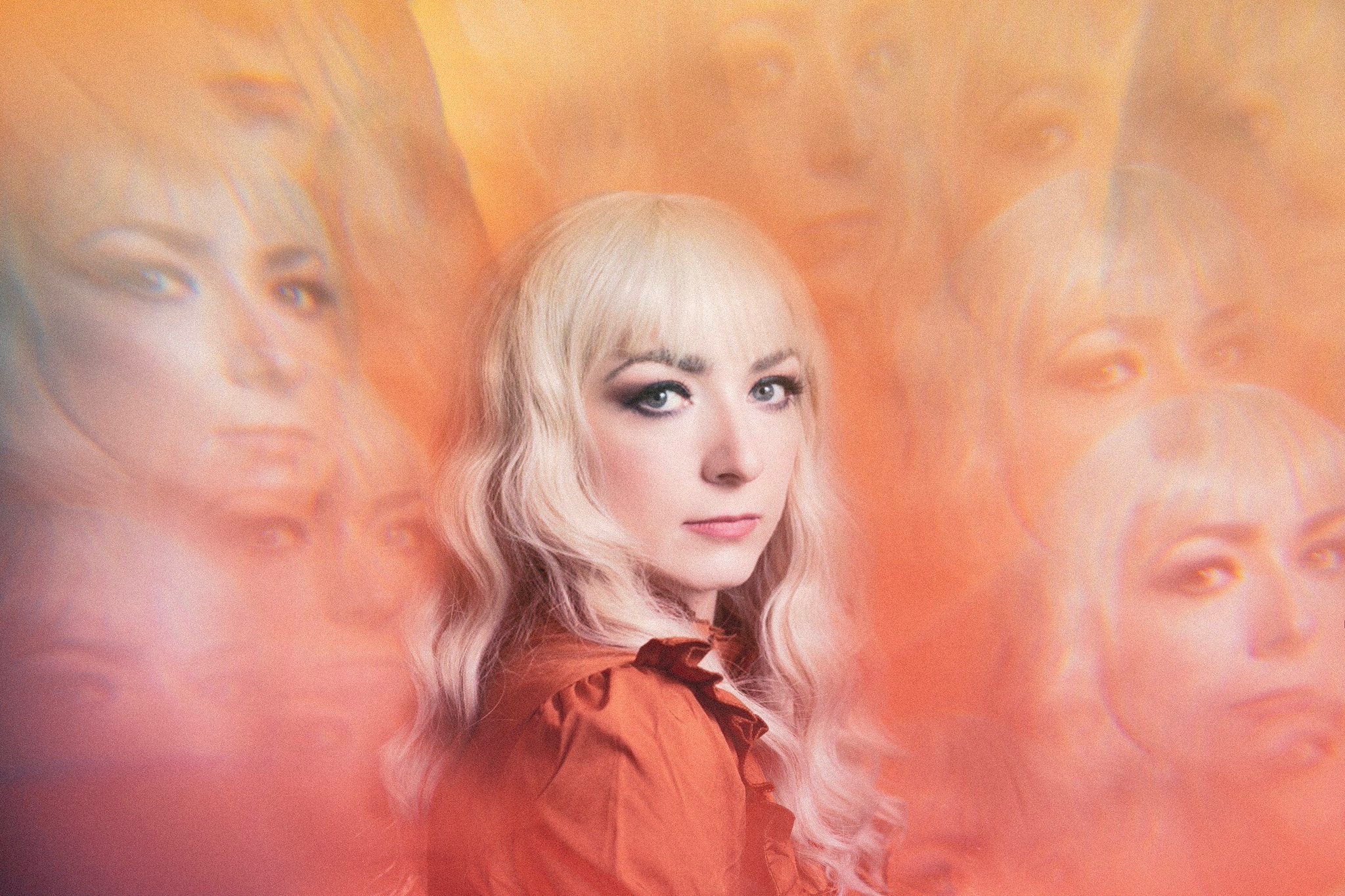 We recently had the opportunity to interview
Rachel Brooke
. We discussed her classic album,
Down
In The Barnyard
, her upcoming album, the song she is most excited for fans to hear, filming music videos, and more. Check it out below.
First, thanks for the interview.
Thank you!
You recently announced your new album 'The Loneliness In Me". Can you tell me about the writing and recording process for the album?
A lot of the songs were co-written with Brooks Robbins, who is literally the best songwriter I know. We would drink a lot of wine and work on these songs together in an ill-lit room until we were satisfied. We never settle for mediocrity, but instead would always push each other to find just the right lyric or phrase. We are both loners when writing, so It was a new way of writing for both of us, but now I feel like I've found my ace in the hole.
The recording process was cool. Again, I called on a lot of my talented friends to help me out. I knew what I wanted on the record, how it should sound, and where certain sounds should be, but I also took a somewhat collaborative approach, because I trust their minds. I had Aaron Graham play drums. He used to play in a band called "Fifth on The Floor". He is an amazing drummer, and flew in from Vancouver to play on the songs. Once we had the drums down, there were a few sessions of laying down the rest of the tracks. Then of course I had some folks record from their homes or studios and send it in to us due to either distance, or covid. But it all worked out great. And I can't thank my brother enough for all his engineering work in the studio. There were a lot of weird things that happened during this recording though. "Studio ghosts" as my brother would say. Just odd things that made you wonder if someone or some…thing was hanging around.
How long have you been writing and working on the album?
The majority of the songs were written in a fairly short amount of time, over the course of a few months. But some were just fragmented ideas from a few years ago that we worked on again and perfected. The recording process took about a year, in and out of the studio, working on it when I had the time.
It's been a while since you've released a new album. What's been going on in your life since then and how have those things influenced these new songs?
It's been awhile since I've released a solo album, yes. But I have released other music. Since my last full length in 2012, I released a record with Lonesome Wyatt in 2015, a 7" in 2016, and another full length in 2017 with another group, Modern Mal. But between all these records I also have been raising a child, and I worked a full time job. I was an Outreach Advocate at a domestic violence and sexual assault shelter for about two years. I would say that raising my son and working a full time job is not conducive to regular songwriting, but it did help me to see life in a new way, which surprisingly sparked a lot of new ideas and songs. I didn't know it at the time, but I was learning a lot about myself, and facing demons I never really knew I had. But as they say..everything happens for a reason.
You released a video for "Great Mistake". Why did you decide to choose it as the single for the video and for the introduction to the album?
I just think "Great Mistake" is a good sad song. I could have picked any one from the album, because I think they are all pretty good, but this one has nice imagery and a nice little earworm that comes along with it.
You shot the video with Michael Cullen. What was the shoot like and do you have any good stories from it?
Michael Cullen is so talented. He played on my record, he helped with my video and he also does animation and music videos. I'm lucky that he wanted to help with mine. We shot it at this really cool little "old west town", about 15 minutes from my house. It was like an abandoned ghost town. We actually used an iphone for this one. And I accidentally drank too much. I was nervous about doing it because it's just kinda awkward doing that kind of stuff, so I kept drinking. So, that's all I remember about the shoot.
Is there
one song in particular that you're really excited for people to hear? If so, which one and why?
I am very excited for people to hear the whole album. I think it's special. But, I also want people to hear the title track, "The Loneliness In Me". Its basically my autobiography, and I feel like it's a very honest song about me, and my life.
Your album 'Down In The Barnyard', for me and others, has become a classic. It made our Best of the Decade list last year. What's one story from the recording of that album that you've never told anyone? What are your thoughts on it when looking back now?
Well, I used to get very angry recording that record. I recorded at home and sometimes the cars going by would come through, and it really used to make me mad. I'd storm out of the room and stomp around the house for awhile, then eventually get back to it. I look back on that album now and realize that album is a big part of my development as a songwriter. I would do things a lot different now (and I have) and I would probably not have made it so long, but I guess that record has it's place in my musical career. I'm glad that you, and others like it too.
Thanks for taking the time to answer the questions. Do you have anything else that you would like to add?
I guess I'd like to add that although I've been gone for a few years, I feel like I'm just getting started. We are already writing new songs for the next record, and they are coming out great too. So, to people reading this, fans, friends, stalkers, industry folks, whoever: I will never, ever quit. I feel like if I can self-release a record in the middle of pandemic apocalypse shit-show of 2020, just wait until the world is on my side.
Follow Rachel Brooke:
Instagram
Twitter
Facebook
Follow Sound In The Signals:
Instagram
Twitter