Overgrow - Sound In The Signals Interview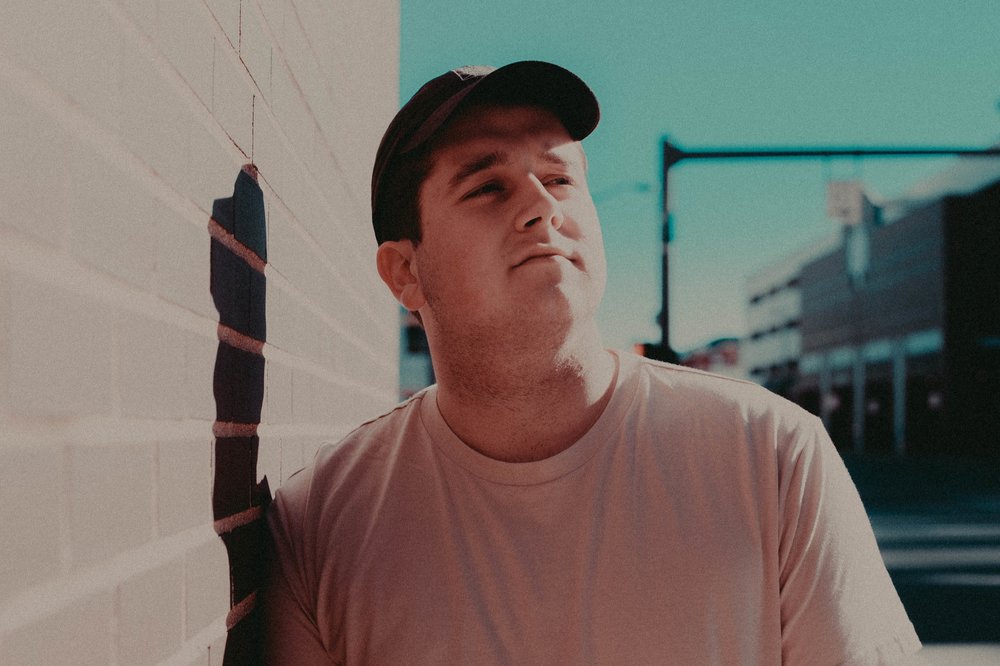 We recently had the opportunity to interview Overgrow. We discussed the band's song, "Hang Over Me", upcoming plans including a new release, and more. Check it out below.
First, thanks for the interview.
No problem! Thanks so much for having me.
You released your song "Hang Over Me" earlier in the year. Can you tell me about writing that song?
"Hang Over Me" was a pretty weird one for me actually. It came together really easily, but I thought it was about one thing when I wrote it, and then it turned out to be something else entirely. I tried to write from a perspective that wasn't necessarily my own about navigating emotions after growing up in a world that tells you that the ability to show weakness somehow makes you lesser. But after a while I realized it was much more just me projecting my own self-doubt and how I internalize a lot of my problems instead of dealing with them. It was odd, it was supposed to be super broad, and turned into this thing that was just about myself and my issues. But also in that process, I realized that I needed to take care of myself in ways that I hadn't in a very long time. I don't know that I've ever written something before that made me take a step back and think so honestly about myself and how I could grow.
You said the song was in the works for a while before it was released. How long did you work on it?
So the song itself didn't take long, we just sat on it for a really long time. My contract with Common Ground was up at the time and we were going through the resigning process, and then we decided to not release it near the holidays. Honestly it was pretty much just business reasons for it being held onto for as long as it was. But yeah, writing and recording it around August of last year and then putting it out in March was definitely a bit of a wait, but I'm glad we waited because we were able to really give it the release it deserved.
The video had a really interesting concept. How long did it take you to put the video together? Who came up with the concept for it?
The video was actually filmed like a month before it came out or something like that. That was the one aspect of "Hang Over Me" that wasn't us taking our time, we had this moment of "oh shit, we really don't have a video". Fortunately, we found Alex Zarek and he did a really great job. It was my first time working with him, and his vision for the video and how it all came together was unreal. I think we were shooting like two weeks after our first phone call, and he came up with every idea you see in the video just based off of that phone call and listening to the song. We shot the whole thing in one day, and I'm still really excited with how it came out. We actually just did another with him, and I still have another video to finish with him in a week or so.
The song was released through 'Common Ground Collective'. What about them made you want to work with them? How has the experience been so far?
Common Ground has actually put out everything Overgrow has ever released! They're such an integral part of the team by now, I honestly don't know where I'd be without them. My biggest thing with adding anyone to the team in any capacity has always been that I need to feel like they want this project to succeed, not just make them money. Britt and Cat from Common Ground came around really early in the process and really just wanted to be a part of this and help it grow. They're super genuine people, and I couldn't be more proud to be a part of the family.
You released your EP, 'The Name We Share' last year and you recently mentioned the anniversary of the release. You said the year has been unreal since the release. In addition to life in the pandemic, how has this last year been since the release?
"The Name We Share" was a huge learning opportunity for me. With the first EP ("The House You Made"), I really was just making things I wanted to hear. I didn't expect it to get any attention and then all of a sudden there's an agent and a label and we're re-releasing and things quickly became more than I ever thought they would be. So following that, I put a lot of pressure on myself to outdo that release. Seeing "The Name We Share" come to life, and seeing how popular "The Earth Will Swallow Me Whole" became was (and still is) wild to me. The EP had us playing the last BLED Fest, and selling out our release show, and got us a bunch of opportunities to play for new faces on a bigger scale than I'd ever imagined. It was just the first time I ever felt like this thing might really have a shot at being anything but a passion project.
You've recently been posting pictures of you practicing on Instagram. Are you currently working on new music? If so, when do you think we'll hear it?
That picture was actually from a music video shoot! There's a new release done, and has been since the end of March. We were in the studio when quarantine started, which was a really weird time to try to create, but this new release is by far my favorite thing I've ever put together. It goes in some new directions and I'm really eager to get it out. We don't have a release date yet, but I'd imagine it'll be out this fall. We're gonna announce as soon as it's ready.
Thanks for taking the time to answer the questions. Do you have anything else that you would like to add?
Just thanks for having me, and thanks to anyone reading this. New music is coming very soon, and we can't wait to play shows again once it's safe to. Take care!
Follow Overgrow:
Instagram
Twitter
Facebook
Follow Sound In The Signals:
Instagram
Twitter