Drama Dolls - Sound In The Signals Interview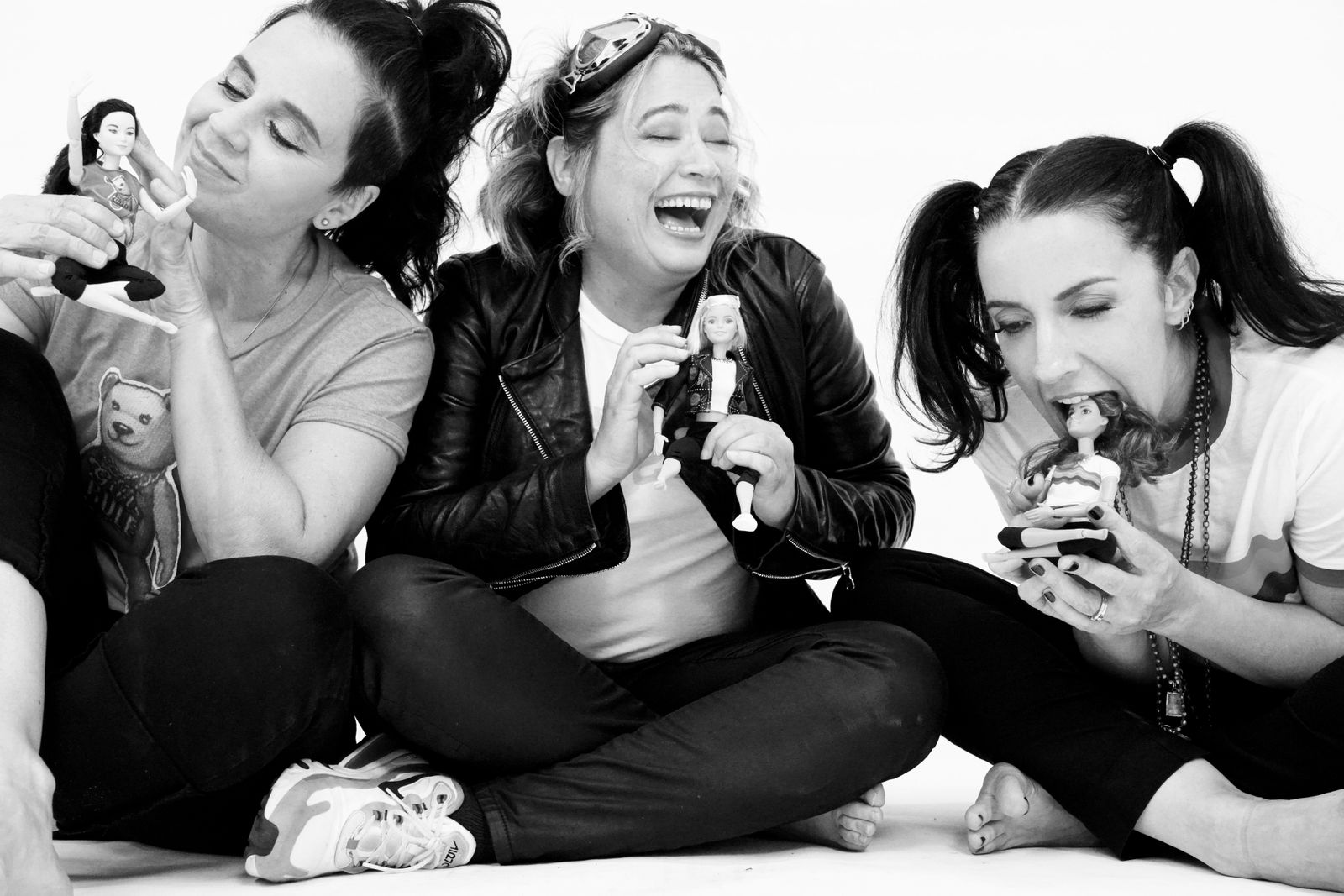 We recently had the opportunity to interview Drama Dolls ahead of the release of their upcoming A-side/B-side EP,
Over The Shoulder / Boulder Holder
, which was recorded at Larrabee Studios. We discussed recording at Larrabee Studios, their new songs, and more. Check it out below.
First, thanks for the interview.
Thanks for asking!!
I really like your sound. What was your introduction to music and what led you to where you are now? Who are some of your biggest musical influences?
The 3 of us come from totally different musical backgrounds so that's a bit of a difficult one. Musical Influences would probably be a lot of 90's, some 80's, and everything before and behind. HAHA!
You recorded your forthcoming EP at Larrabee Studios. What was it like to record there and why did you choose that studio?
It was freaking awesome to record there. What an amazing place and so stoked we had the opportunity!. We didn't really choose the studio, the studio chose us, which is pretty cool. TKO and Manny Marroquin (the mastermind from Larrabee Studios) were talking one night and he invited us. Then Bob Marlette (Super producer) agreed to come and produce it. We're still a little beside ourselves about the whole thing.
One thing I really liked about your song "Yes Man" is the way the bass guitar sounds. How long did you spend on getting the bass sound for that song? How did it come together?
Our bass player, TKO, doesn't come from a punk rock background so she spent a lot of time experimenting with pedals and drivers when we first started out. That song is played on a music man ernie ball sterling - plugged directly into the board to record but she usually runs through a Tech 21 driver to an Ampeg amp. Bob Marlette was really helpful in defining what the bass sound would be and how to translate back and forth from studio to stage.
My favorite song you've released thus far is "Favorite Girl". I feel like it has this really great 90s Alternative/Punk vibe. Can you tell me about writing that song specifically?
Well, the 3 of us are huge fans of the Hole album, Live Through This - we all wanted to be the girls with the most cake. TKO brought the song to practice one day. We had the chords, melody, drums, and chorus from day one - but it took a while for all the lyrics to come together. It finally took Egg sitting down and getting serious - something we almost never do!
Did you know it was a standout song as soon as you finished it?
We love that song! We all felt like we had something special but you never really know until you put it out there and hear peoples' reactions.
This has been quite the year with many unexpected things happening including the pandemic. What's that meant for the band and for you personally?
Well we had a lot of gigs and dates planned and of course that all just washed away. We had really been growing and building a live following and it totally sucked to lose that inertia. It's also just really hard not to be able to play because we work through a lot of things on stage - it's a real emotional release for all of us. So yeah it's a total drag. We can't wait to get back out there. Just waiting for The Science to tell us its cool to go on tour and rock with everyone again.
Thanks for taking the time to answer the questions. Do you have anything else that you would like to add?
Thank you so much for reaching out!
Follow Drama Dolls:
Instagram
Facebook
Follow Sound In The Signals:
Instagram
Twitter