All Time Low To Celebrate 10 Year Anniversary Of 'Nothing Personal' w/ Three New Shows, New Recordings Of The Album, & A Documentary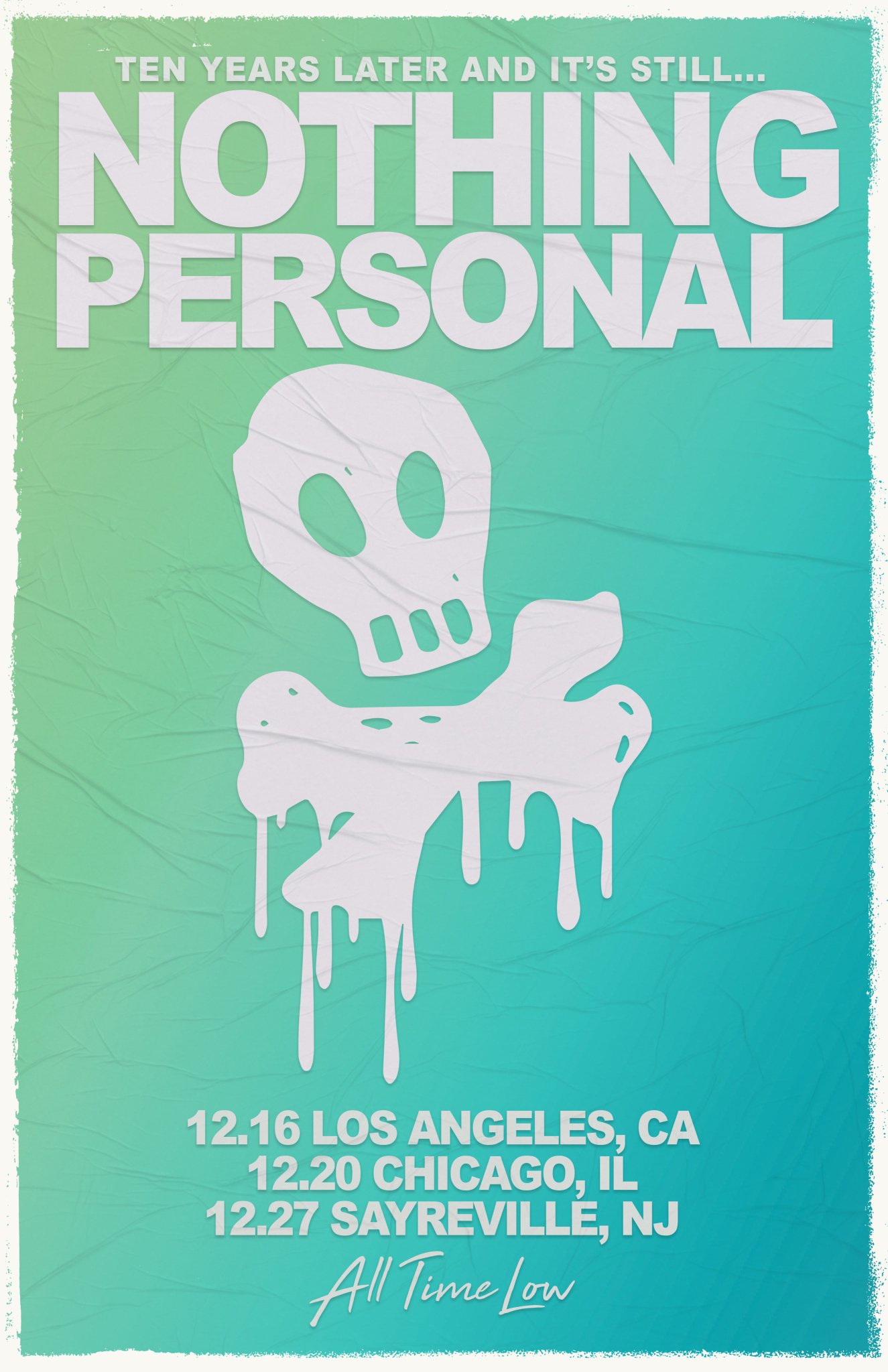 All Time Low announced they plan to celebrate the ten year anniversary of
Nothing
Personal
by playing three new shows where they will play the album in its entirety. Tickets go on sale on Friday. They also revealed the documentary following the album,
It's Still Nothing Personal: A Ten Year
Tribute
will be out November 8th. It will highlight the new recordings they created from
Nothing Personal
.
While we were there, we filmed the entire recording process and checked in with a few familar faces for a documentary about the album. "It's Still Nothing Personal: A Ten Year Tribute" available everywhere November 8.

— All Time Low (@AllTimeLow) September 24, 2019