'The Lonely Island Presents: The Unauthorized Bash Brothers Experience'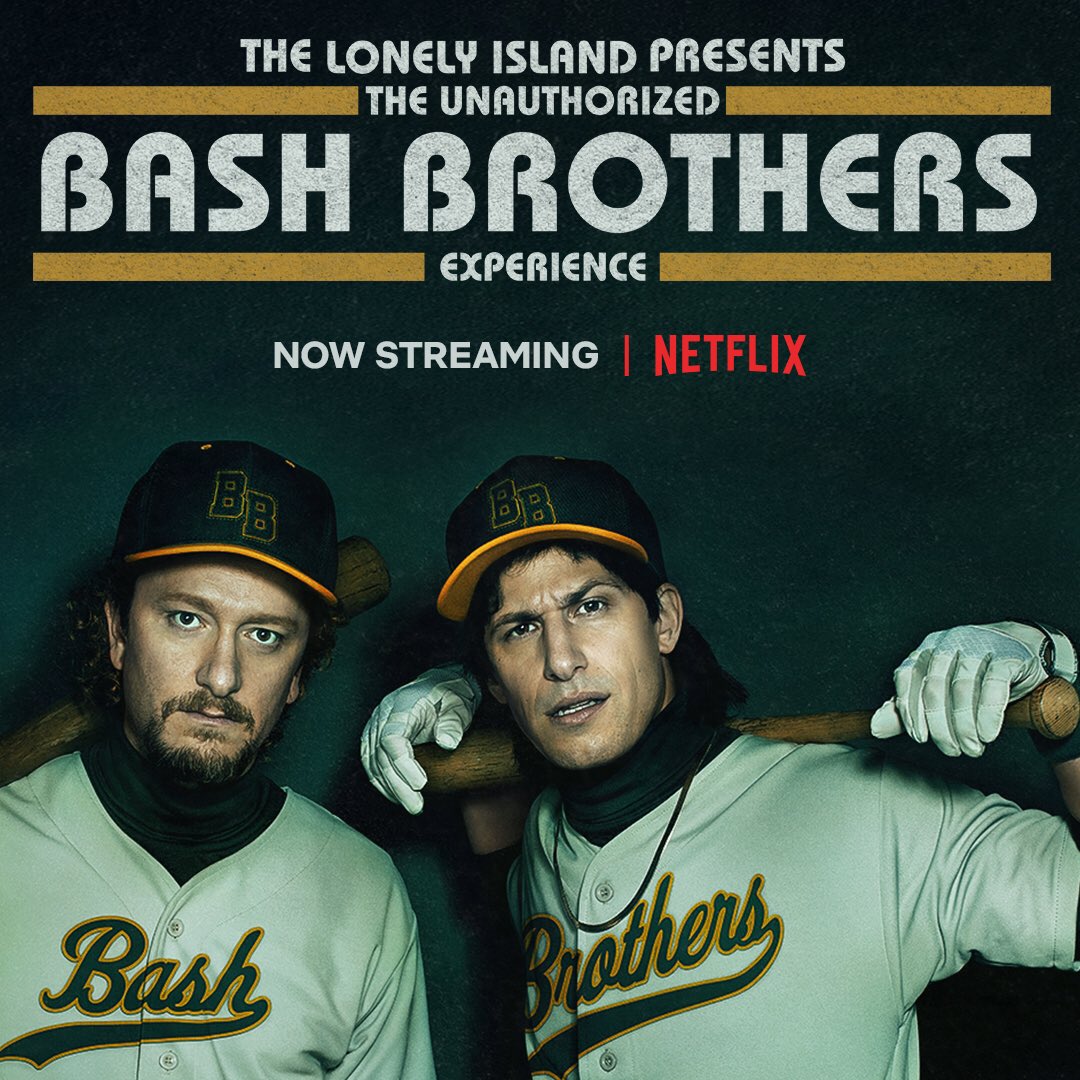 The Lonely Island debuted new comedy project,
The
Lonely
Island
Presents
:
The
Unauthorized
Bash
Brothers
Experience
on
Netflix
.
The visual rap album spoofs baseball stars Jose Canseco and Mark McGwire set in the 1980s. They also released it as an album. Listen
here
and below.