The Dallas Cowboys - Sound In The Signals Interview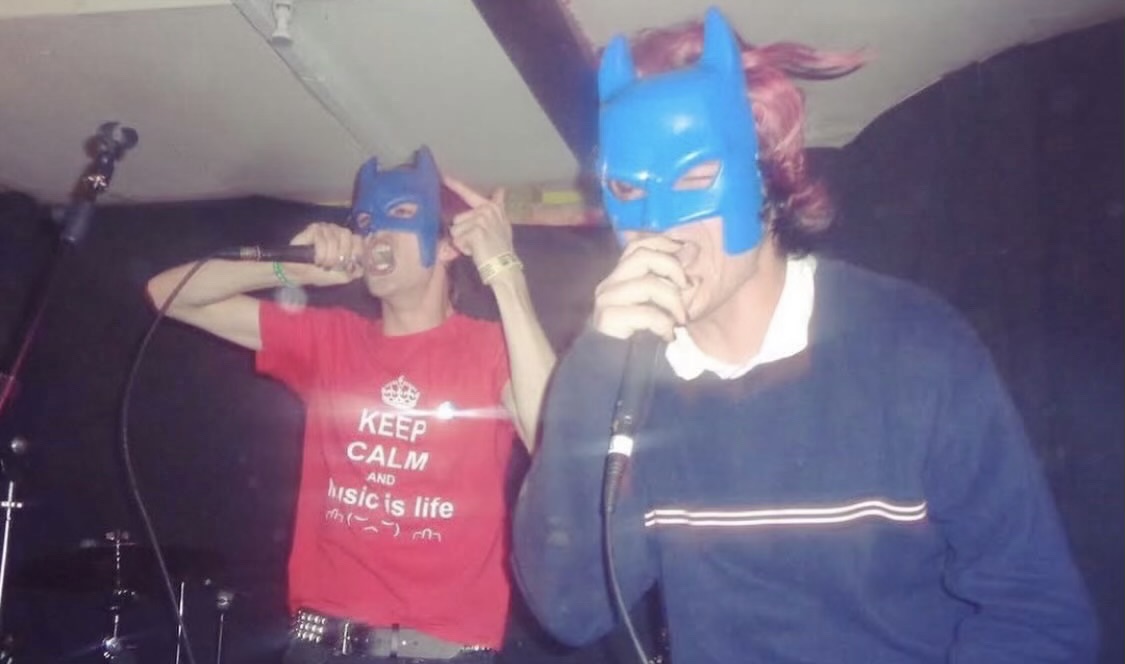 I recently had the opportunity to interview
The Dallas Cowboys
. We discussed the writing process for new album 'Ashley Asked Me', musical inspiration, releasing a cassette with Hunkofplastic, upcoming collaborations, and more. Check it out below.
First, thanks for the interview.
Danny Dallas: no prob, Bob
Kenny Cowboy: no sweat, Brett.
Can you tell me how you started the band for those who may be unfamiliar with it? How did you initially become interested in music?
Kenny Cowboy: Yeah! Danny and I have been writing music together since we were 11. We went to the same school and were both into music. We had several name and sound changes before this project.
Danny Dallas: Yeah, we knew each other vaguely growing up and I asked Kenny if he wanted to jam one day when we were in drum line in middle school and since then we've always been in bands together, it's a trip.
You released your album 'Ashley Asked Me' in June. Can you tell me about writing the album? Who or what was your biggest sonic influence?
Danny Dallas: Writing the album was mostly Aiden doing synths and drums and general production while I would sit next to him and write little guitar leads to go places or say like what if we did screams here or a breakdown there. We wrote our lyrics and vocal melodies separately, but we would talk about what we wanted to write about or ideas and sometimes we would do a true co-write where we contributed to each other's lyrics or melody in some way. The vocals took the longest to record because we wanted them to sound really good and we're insecure about our voices.
Kenny Cowboy: Our main inspiration for this project was japanther. We liked the way they were a 2 piece who yelled verses at the same time and did sorta performance art. We had just read their book when we started the band. Other influences on us generally are they might be giants, hot leather, Wicca phase springs eternal, blink-182, say anything, and then there were none, and the teenagers.
I really like the song "Six packs by summer". Can you tell me about writing that song?
Danny Dallas: Kenny wrote all of the instrumentals there I really just fucked that one up a bit with my voice there yeah. The lyrics I remember were fun because we were trying to be meta and cocky and I like couldn't write anything but annoying stuff but Kenny didn't care so it was a good bonding experience. I also was happy I got to do a scream in the beginning.
Kenny Cowboy: Danny is being modest. His voice sounds cool. All I remember is that it was one of the first songs we wrote for the album.
How do you generally start writing a song? Do you start with lyrics or music first?
Kenny Cowboy: During a writing period we have melodies and lyrics and riffs that we come up with individually. Then at practices we'll make an instrumental and look for lyrics we have that fit. And usually we end up rewriting or writing more together.
Danny Dallas: Yeah, it's usually the music and the lyrics separately not necessarily one before the other. I think we give each other our own time to write lyrics when we want to and make cool instrumentals or ideas and then when we really want to get a song done we come together and put the right music with right lyrics and then top it off with stuff we'll add or change together because the music and lyrics don't always just work. The best stuff in my opinion is when we truly write together and put our own touch on the other persons sh*t.
There are quite a few sound bites on the album. Can you tell us about some of them and what made you pick those specific ones?
Kenny Cowboy: When we write an album we hang out and watch a lot of TV. We're obsessed with how I met your mother, home movies, flight of the concords, pine vinyl and other indie cartoons. Sometimes they'll say something that we think is funny or relevant and we'll save them in our notes and add them to songs later. It's a big nod to japanther or internet 3rd wave Emo bands. On We smoked the bong with Jaden Smith we sampled chris awesome, an internet comedian and on if I were that quirky I'd kill myself we sampled the cozy representative, an Emo youtuber and documentarian.
Danny Dallas: I think samples really help add a real dimension of story and the right phrase or speech can give so much meaning to the song and the other lyrics. I think an audible scene in a song can put you somewhere else and put you smomewhere specific visually in ur head cuz you have to see characters or a character and where they are. Also yeah some of our favorite bands would do it and it always hit really hard it always at least creates like a cool sonic collage.
Hunkofplastic recently announced a cassette release for the album. How did you end up working with them for the cassette?
Danny Dallas: Hunkofplastic hit us up on Instagram I think and I'm pretty sure they're from Scotland so maybe they heard of us through our friends My Rushmore out there? I honestly am not sure but shout out My Rushmore that band is amazing.
Kenny Cowboy: Yeah, I'm not sure but they're the best. A lot of bands we love are on there like My Rushmore and Mitsubishi Suicide.
The cassette features alternate artwork. Who designed the new artwork and why did you decide to use alternate artwork?
Kenny Cowboy: Our friend Dylan Strassel designed both versions of the cover. He's one of our favorite graphic designers and his style fit the sound of the album well. Hunkofplastic suggested an alternate cover and it was a good excuse to work with him again.
Danny Dallas: I think we were excited about doing a new release and wanted it to feel special cuz it's a limited release and Dylan did an amazing job of staying cohesive with the other release while being also, how do you say, "fresh" and "new".
I've heard that you may have some collaborations coming up. Can you tell me more about those?
Kenny Cowboy: Yeah, we hope to do a lot of collaborating this year before we start writing our second album. We have a remixes by XjermsX and MGNA CRRRTA… coming soon, a split EP with Glasgow band My Rushmore, a feature on a Hot Leather song, and an Angel Emoji feature. We also hope to collaborate with polo perks, Harry Teardrop, and Fidelity Radio on an upcoming EP.
Danny Dallas: I think that Kenny got all of 'em but hopefully we'll get to do one with Travis Barker soon.
Thanks for taking the time to answer the questions. Do you have anything else that you would like to add?
Danny Dallas: Thanks for asking us questions let alone these dope ones. I just would say truly thank you so much to anyone who read this far and I hope you found these answers sufficient.
Kenny Cowboy: Yeah, thanks so much! It's an honor. Thanks to everyone who listens to us and shoutout to sex emo records.
Follow The Dallas Cowboys:
Follow Sound In The Signals: