Everybody's Worried About Owen - Sound In The Signals Interview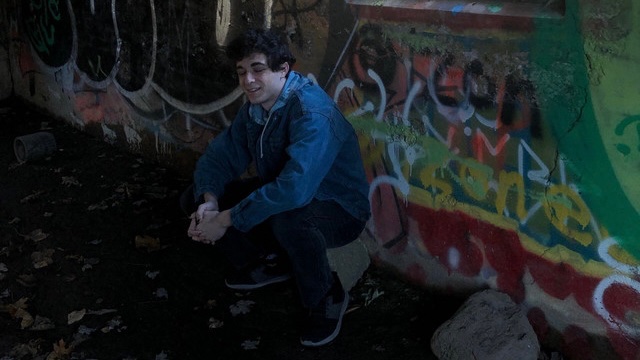 I recently had the opportunity to interview Owen Trawick of
Everybody's Worried About Owen
. We discussed writing and recording new EP 'Nunemaker's Swingset', lyrical inspiration, designing the artwork, releasing a limited vinyl series, and more. Check it out below.
First, thanks for the interview.
No problem. Thank you for having me!
You recently released your new EP 'Nunemaker's Swingset'. Can you tell me about writing and recording it?
The album didn't start really coming together until I had a couple of songs written. The concept for the album is a ghost story from when I was a kid. This swingset at my old camp was supposedly haunted by the ghost of a little girl named Sally Nunemaker. It was always a place we'd rest and chat about anything and everything. I realized the songs I had kinda fit this setting, lots of people looking for guidance or just yelling at the sky, and having Sally as a background listener twisting the stories through her lens was really fun to play with. Once I had the album written I asked my amazing friend Dan Arci for help recording it and we work amazingly together. Every day was just us bouncing ideas off of each other and every single song changed a massive amount from the original acoustic version. Also shout out to Chandler "Swirl" Bogomolny for absolutely killing it on the drums.
What was your favorite moment from recording it? Why?
My favorite moment from recording was definitely when Dan and I brought in more of my friends to record gang vocals. It was just such a fun day. I wanted the takes to be raw so we kept the environment super chill and low stakes. I have musical moments that I love but my favorite two seconds on the album is my friend Oliver going "We're all sober" right before Gravedigger and the Nightingale. So classic.
I really like the song "Abandon The Hospital". Can you tell me about writing that song? What was your lyrical inspiration for it?
One of my friends was having a conversation about death (you know as you do). And she told me a story about her grandmother in the final days of her life. Her grandma was so done with all the treatments that she refused to stay in the hospital and went home instead. That story really stuck with me and I just started playing around with it. I also mixed in some imagery from the biblical flood to continue some of the themes I was already messing with on the EP.
Do you have a favorite musical or lyrical moment from the EP? Why?
In Abandon The Hospital there's the pre chorus that goes "The Sistine Chapel of your collarbone, the David of your eyes. It has all been lost to history, and why am I surprised. I needed someone to grow old with cuz I still felt too young. And at the gallows you said don't leave me here, I cried and turned and run". It's probably my favorite lyric I've ever written and what's funny about it is it's not one that holds too much meaning for me. I just think it's a really beautiful line that does a good job expressing the little things you keep loving about someone even after they've left your life.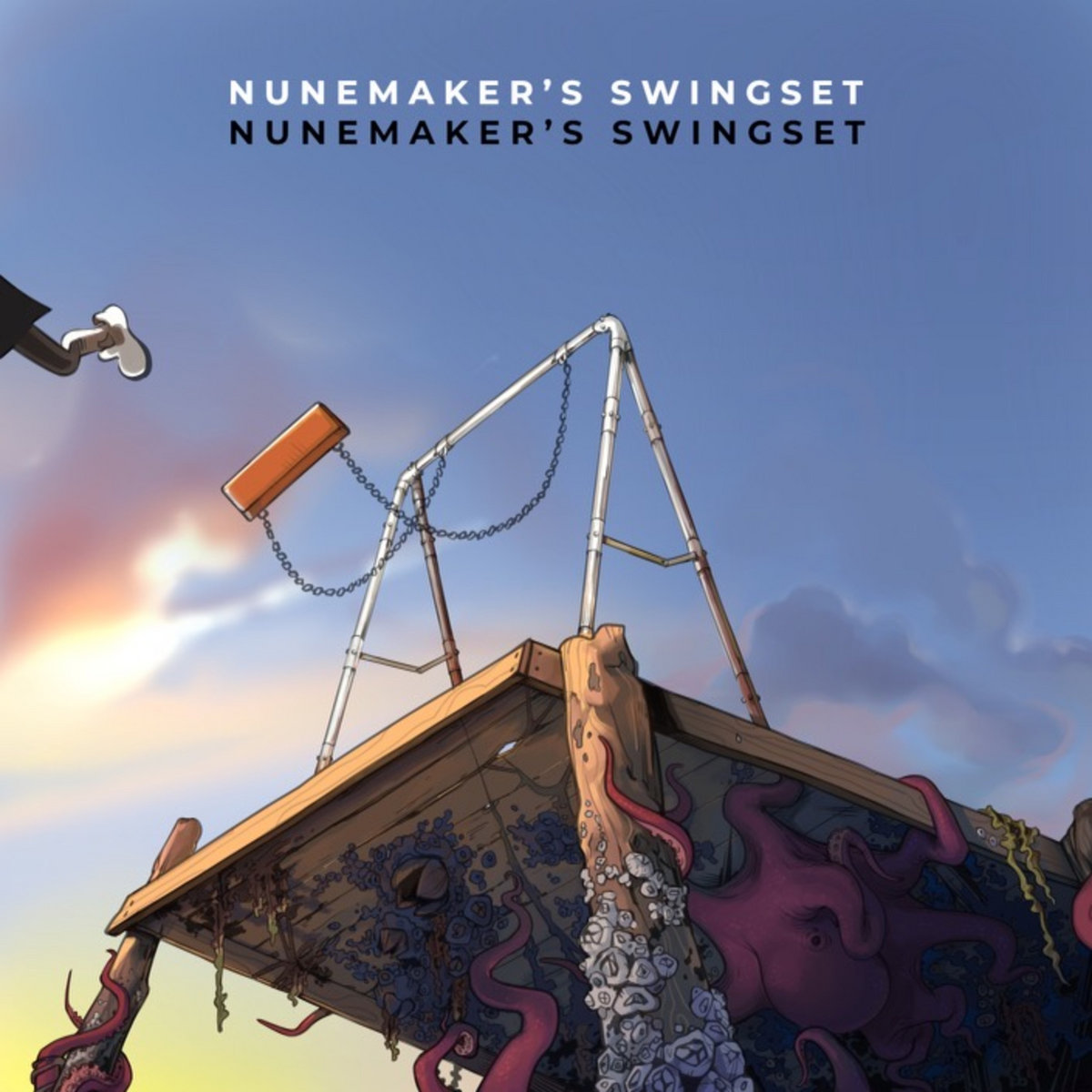 The artwork for the EP is really interesting. Where did you get that image from and what is the meaning behind it?
My best friend Emmy does all my album art, really all the art I need for anything. We both went to the summer camp "There Are Leeches In Denton Lake" and "Nunemaker's Swingset" are inspired by. She was there for a lot of the memories that are directly referenced in some of the songs so she was the only person I could really trust to do the music justice. I just sent her the tracks and told her to draw whatever she felt inspired to make. The art itself is a stylized version of the real Nunemaker's Swingset.
Is there any chance that we'll see a physical release like cassettes or vinyl for it at some point?
I'd love to do physical releases at some point! It's not something I've looked super hard into but definitely something I'm inclined to work on in the future. I'm actually doing a limited release with Leesta Vall of personalized one song vinyls. There's tracks from TALIDL and Nunemaker's up for grabs.
Thanks for taking the time to answer the questions. Do you have anything else that you would like to add?
I'm on tour as I'm writing this so if you like my stuff come on out! The shows have been really awesome so far, met a lot of cool people. We have more dates planned in July that we should be announcing soon so stay on the lookout!
Follow Everybody's Worried About Owen:
Follow Sound In The Signals: