conswank - Sound In The Signals Interview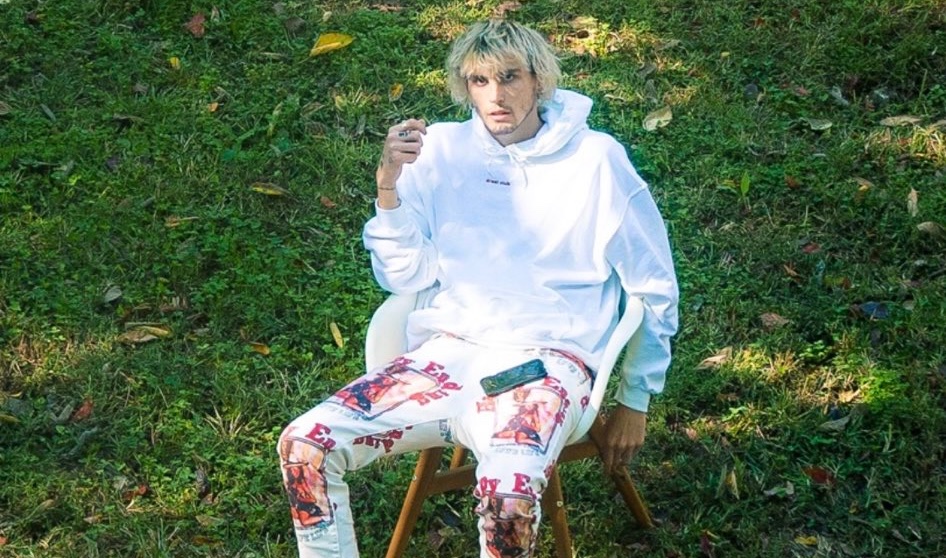 I recently had the opportunity to interview
conswank
. We discussed the recording process for 'Low Point Retreat', adjusting to working as a solo artist, songs he is most excited for fans to check out from the release, the importance of music videos, and more. Check it out below.
First, thanks for the interview.
Thank you for having me forreal ! I am excited y'all wanted to do this.
Your new project 'Low Point Retreat' is out May 12th. Can you tell me more about recording the album?
Well to be honest, in November, 2021, I got out of rehab after living in Nashville with the 99 group for some time and decided to move out to LA with my then girlfriend for a fresh start. I wanted to give myself the chance to try and be an artist in LA with all the connections and things happening around. I never lived there, only visited for short times but knew I could create something dope if put in the right place and mindset.
When I moved out there I signed a solo record deal under 99 Records and Good Partners, which allowed me to venture on my own and create this project now called Low Point Retreat. I found some super cool homies out there and found myself in the studio as much as I could be trying to put together a body of work that I felt proud of. I did the damn thing and am so excited this project will be out in the world.
Do you usually start with lyrics or music when you're writing songs?
Usually I start with the beat, and then freestyle until I find flows or bars that I like, and then write down anything that sparks interest. I am lucky to have some talented friends who make amazing beats.
That's a really interesting title. What's some of the meaning behind it?
So honestly it all came from a shirt my homie Ryan made that I rocked with super heavy which said Low Point Retreat on it. I just connected with the phrase so much and realized my life felt damn near right on par with that so I thought it was fitting as I speak a lot on personal battles and life tolls throughout the tracks.
Most people know you from 99 Neighbors. How was working on this solo project different from the music you make with the group?
Working as a solo artist after years of working as a group member honestly was super difficult to adjust to at first. While working as a group, you are often used only as verse on the song, or a hook. You are not in charge of creating every second of the song, only a small portion, so when creating this whole project myself, I found myself struggling trying to create a full finished song on my own at first. I still struggle but I'm getting better and better every time I write.
It gave me the freedom to do what I wanted and how I wanted with the music. When you have 5+ bodies trying to make a song, not everyone is going to agree all the time on artistic choices, and that is completely understandable, it's part of being in a group and honestly one of the fun parts too, (when not stressful) but working solo allowed me to find my own sound and experiment within that realm to my own accord.
Did you bring in many different influences and themes for this project that maybe wouldn't have fit with 99 Neighbors or that you thought would fit better for a solo project?
I used to write over all of Tom Misch's beat tape beats on SoundCloud back in the day and I think his sound really influenced the music I make today. I like to think my sound is in the genre realm of morning blunt music, or late night cruises type of vibes and tend to lean on the jazzier side of things too.
Honestly, Big City was a song I made back in 2019 that was one of those songs that didn't necessarily go anywhere, but I always considered it one of my favorite throwaways at the time. When it came to making my project, I knew that song deserved to be heard and knew I had to put it on there.
Is there a song that you're most excited for people to hear? Why?
Good Morning is a song I always dreamt of making type shit. I knew I needed a beautiful intro Tdot my project and am so thankful my guy Zep helped me make this track. It's seriously so dope. All live instruments. Just talented artists going off.
Mad Life is also one I am most excited about because I speak on my life as a musician and my life with drugs. I shot a music video for it that I am super proud of too and hyped for everyone to see. I like to think of my music as journal entries I write as it's one of the only ways I know how to cope out here.
You have some great guest features on the songs. How did you choose who you'd like to guest on the album?
I just wanted to make a beautiful cohesive sounding project with my friends and think I did just that. The features and producers all came along very organically. Told the homies I was making a project and we made it happen. I've known a lotta these people for a long time so it was super dope to assemble who I thought could really help me bring this project to life.
You've been releasing some really cool visuals for the album as well. How important is the music video aspect to you for your music?
I was that kid watching MTV or sportscenter in the morning watching music videos or highlights. They've always been so important to me and through growing up, I've been able to see musicians really bring out so many different art forms and cinematic pieces to music videos and now that I had the opportunity to make that happen, I knew I needed to create something memorable and visually beautiful.
I connected with Pat and Seamus who run Holy Smokes Entertainment here in Vermont and we have stuck together through every video and have been able to create a super dope connection and some amazing music videos too. I am a huge movie nerd so it's so fun to be able to create this type of content.
Thanks for taking the time to answer the questions. Do you have anything else that you would like to add?
Go check my project Low Point Retreat out 5/12 everywhere ! Appreciate the interview forreal y'all ❤️
Follow conswank:
Follow Sound In The Signals: