Seaholm - Sound In The Signals Interview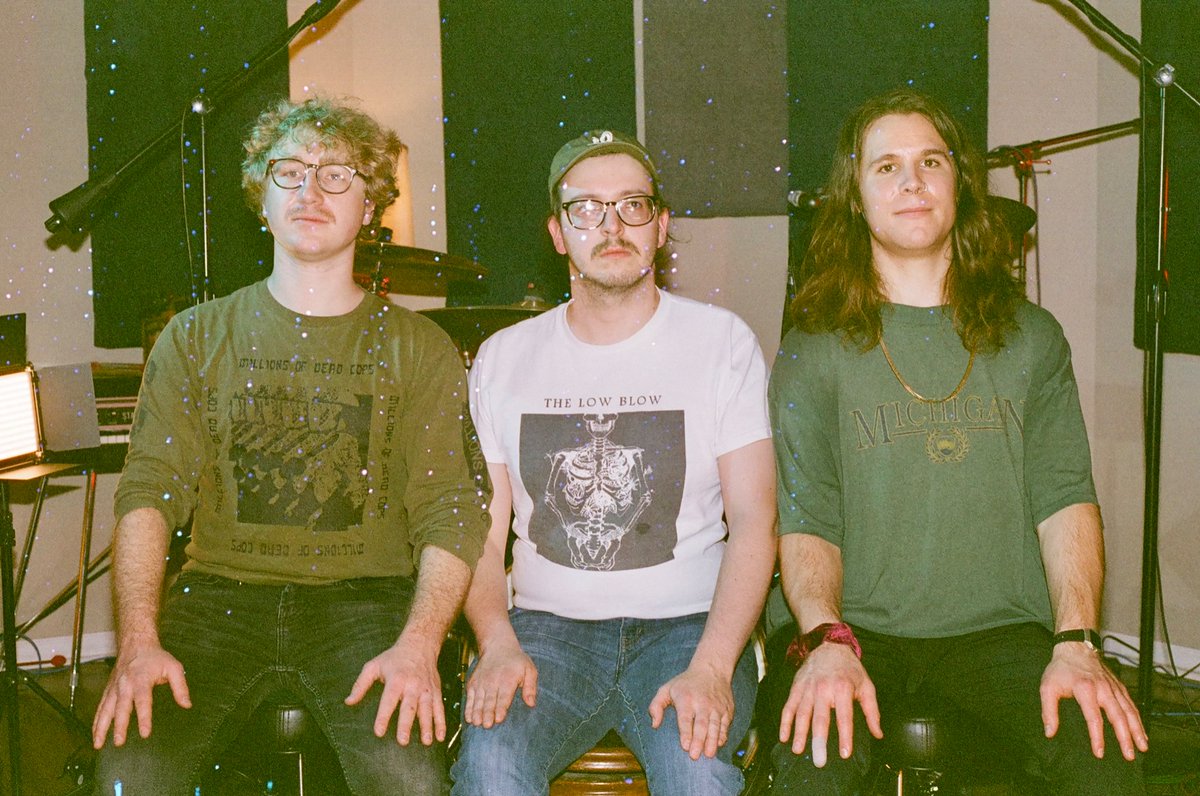 I recently had the opportunity to interview Pat of
Seaholm
. We discussed the band's upcoming shows with Riley!, merch, recording a live session, writing and recording their 2022 album 'It's Raining Outside', and more. Check it out below.
First, thanks for the interview.
Of course, we'll always take any opportunity to talk about ourselves!
You recently announced a tour with Riley!. How excited are you for these shows and what can fans expect from your set?
We are beyond excited. Hitting the road and playing outside Michigan is an experience like no other, and to be able to do so with a band as talented as Riley! is an amazing opportunity. I think those who are able to attend a show are in for a pretty unhinged treat. It's our goal to make our sets as energetic and fun as possible. Being able to spread that energy to places we haven't played before is why we love touring so much.
You also announced some new blink-182 inspired merch. What made you decide to go with that design?
Funny enough, we made that because we got to play a 90s themed cover night in early February. There's so many bands we thought about doing (Weezer was our backup choice), but blink-182 just felt right considering how much they influenced us and how energetic their live shows are.
You performed a live session for Eureka Records. I thought it turned out really good. What's it like doing a live session like that? Do you find those more stressful or more fun to create?
There's certainly stress along the way, but the finished product was worth it. We try to make the experience as fun as possible too. It's so easy to get caught up in the mentality of "We're not stopping until this is perfect" but the crew we worked with at Eureka was super good at knowing when we need to step back and just reset. We also spent the whole day acting like goofballs, which makes the experience much more fun for all of us.
Your album 'It's Raining Outside' came out last year. Have you been pleased with the response it's received so far? What are your thoughts about it now?
It's been weird in a really good way. I say "weird" because it's always hard sharing something so personal with the world, but we've gotten a lot of love for it. The writing process for the album began years ago, probably in 2018, so at a certain point it felt like there was no end in sight. So being able to finally share it with the world, and getting love for it, it's just something we're really proud of and happy to share with the world.
What are some of your favorite moments from recording that album?
At times it feels like a fever dream since we recorded the whole thing over quarantine. It was just the three of us with Tyler Floyd (of the awesome Eureka Records) masked up in the studio with a lot of long days and nights. Our favorite moments were the ones where we got to get really weird on the album. Like there was a Mickey Mouse toy guitar that Austin had modded at one point to change pitch based on the lighting in the room. Imagine my shock when I run to get us some snacks and come back to a dark studio room with the most terrifying noises while Kris and Austin are huddled around a lamp shaking a toy guitar.
I really like "Cross Country Is A No Cut Sport". Can you tell me about writing that song specifically?
That's a really fun one for us to play. Lyrically it's very much a "stream of consciousness" song and describes a couple of bad mornings in college after drinking way too much the night before. I would feel pretty bad physically and emotionally on those mornings, and I would get nostalgic for when I was younger and handled my anxieties and stressors in a much healthier way - by running.
The title of the album actually comes from the last line of the song - "Now I wanna go for a run, but it's raining outside." This line is supposed to reflect that struggle to cope with your demons in a healthier way (like running instead of turning to substances), but it feels like the world doesn't want to support you - like making it thunderstorm when you feel like running outside would help. Instrumentally we tried in a way to parody the pop punk songwriting structure, like not having a traditional chorus and bringing the energy down during the guitar solo instead of building up to a huge breakdown.
You released a vinyl pressing for the album. How important is physical media like CDs, cassettes, and vinyl to your band?
In a world of streaming, physical media is still super important for us. I know all of us love to collect CDs, vinyl, and cassettes from our favorite bands, so it's really fun for us to add some of our own music to those collections. It's also just cool to have a visual component to accompany the music, like with an album cover/ sleeve.
Can we expect new music this year? If so, what can you tell us so far?
The world has to prepare for Seaholmerica. We've been working on our follow-up album and are so excited to share it with the world. It's much more off the cuff - we've written or fleshed out all ideas in the studio while recording, as opposed to the year-long writing effort of "It's Raining Outside." This has led to some really creative and unique ideas that we can't wait for people to hear.
Thanks for taking the time to answer the questions. Do you have anything else that you would like to add?
Thanks so much for listening to us ramble! We mentioned earlier our awesome Eureka Record sessions - those will be releasing on the Eureka Records YouTube page throughout February, and we will be posting the audio onto streaming services at the end of the month. And we're also hitting the road with Riley! from 3/15 through 3/21. Hope to make lots of new friends on that run!
Follow Seaholm:
Follow Sound In The Signals: