The Rocket Summer - Sound In The Signals Interview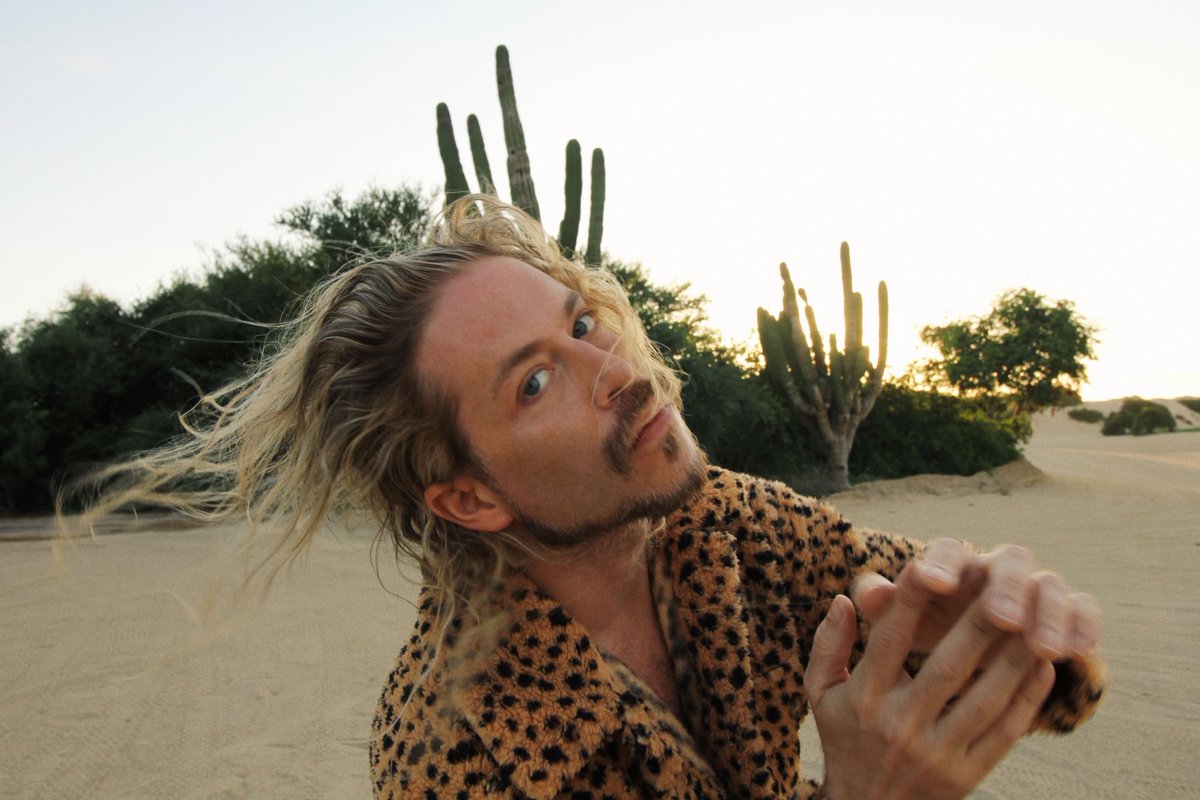 I recently had the opportunity to interview Bryce Avary of
The Rocket Summer
ahead of the release of new
song
"Stuck Inside Your Light", which is out today. We discussed how being creative in different ways helped the music grow to a new level, lyrical inspiration, how his recording process has evolved, what to expect from his upcoming album, the potential for vinyl represses, and more. Check it out below.
First, thanks for the interview.
Of course. Thank you!
You recently released your new single "M4U", which sees you exploring new genre bending sounds and influences. I've heard you actually considered releasing the music under a separate name. Can you tell us more about the writing process and the inspiration behind the exploration?
Originally I allowed myself to detach, tap into sonically neglected places of my heart and exhale from there. I had been writing fictional stories intended to become short films and comics, and I essentially wanted the music to soundtrack these tiny unreleased films in my head, not that the songs were so much about the stories, but it just opened my mind up to new creativity. That creative output allowed me to make music that just felt like it was coming from a place that had been longing for some time to get out.
Ultimately, the music became so important to me that I started realizing I potentially was making a very special Rocket Summer album after all. That process, that exercise of getting especially creative in multiple ways really helped the music grow into a new level of what I feel is in some ways, beyond what I've done before. I can't wait for people to hear it. For it to be ours and not just mine. It's been way too long.
Can you tell us more about the lyrical themes you explored?
With M4U, that song is a story of longing for something. I wrote it from a narrative of a person to another person, but also for me, more as a metaphor for yearning for a dream realized, a reprieve. I think sometimes as time goes on, I know I can start to feel like an outsider where the idea of "moving to a different planet and being who you are now on it" just feels so cathartic in a world where it's sometimes difficult to feel at home in, but that someone or something is what makes this planet feel like home. I suppose the question is does that someone or something feel the same about you?
How was the recording process? What came easiest in the process and what took more time?
The recording of this album was incredibly fun, but also significantly painstaking. I've never, without question, made an album this sonically nuanced in my entire career. And that was thrilling. The attention to detail in exploring sounds during tracking wasn't necessarily quick and easy, but writing the core of the songs was rather simple. That's generally the easiest part. It's the filtering and the painting where it can go for miles. I own my own recording studio that I've been building up my whole life which sort of creates endless possibilities. That can be a double-edged sword. Albums can take longer these days. Not because I'm slower. I'm quite faster. It's just that I'm often creating with new tools, and then sifting.
The song has also been said to showcase what's coming next for you. What is coming next? Do you have more music planned or possibly recorded? What can you tell us so far?
Many, many musics on the way. I think it's a fairly significant sonic elevation from my last couple albums, where I was flirting with sounds then that I have more fully swam in now. It's a very groove album. I want to dance these days. Luckily most of the loyal Rocket fans have gone the journey with me to this point, and I don't ever anticipate or am entitled enough to think that every person should know or follow all of the art I've made because I know I'm guilty of making much, but if you are a Rocket Summer listener that associates my music with my "Do You Feel" era only, I love that album, but some of this will potentially be left field to you. But perhaps a very good place to visit. I would just say start with Zoetic and see where it leads. I can't wait. It's definitely my favorite album right now.
A lot of your discography has been pressed on vinyl before, but some of it is out of print. Are there any plans to repress any on vinyl anytime soon?
I think that it's cool of you to ask that. It's such a beautiful experience to listen to a record that way. To touch it, to place it on the turntable. I'm such a vinyl person. In fact, I'm more of a cassette person these days. I just released M4U on an exclusive cassette which includes a separate mangled remix of it on the b-side that I'm obsessed with! Last I heard, regarding vinyl, Do You Feel is nearly sold out.
At this point, it's hard to imagine that it will be repressed again due to Universal Music owning the masters and that Aviate records, my label, licensed the vinyl rights for that release, which was a lot of red tape to finesse. Of Men and Angels is similar. But we shall see. Most other releases in the RS discography, Aviate Records has full control over. I think there are variants of Sweet Shivers, Life Will Write The Words 10 year repress which includes multiple b-sides on two different variants, as well as certain variants of Zoetic and Do You Feel that are still in stock.
It's wild because I always believe and feel like it's just the beginning. Like I absolutely, truly do! With that said, I'm rounding the corner of calendar days turning 20, wow! What a special album. That album was originally pressed on black vinyl and pink marble variants in Japan when it was originally released, and then Aviate released 2 separate pressings on translucent gold, and I believe a brown and light blue opaque split color variant. All variants have been sold out for some years. Same with "Hello, Good Friend." Perhaps we'll do something extra special for the 20 year of calendar days. I've actually had a couple other labels reach out wanting to partner for a special release of calendar days.
It's just a bit challenging because I'm in the process of releasing this still yet to be announced album, this monster that I poured my life into, that is probably closer to an antithesis of a looking back kind of feel, as it happens to fall on top of this anniversary era of my very first full length. I've always been an only look forward person, but I started spending more time in my hometown region of Dallas-Fort Worth the last couple years after having having been touring and making albums at an all consuming non stop degree for nearly 20 years until the downbeat of covid, and when I'm off the road, I spend a lot of my time living in LA, so to say that it has been a mindtrip for me would be probably fairly accurate.
What I mean by that is that people in the most loving and meaning-well way will mention they've seen me perform all the way back to shows that I played in coffee shops or at the very zygote days of "Rocket Summer" when I was in high school. It's really touching, but also quite a trip to dust of memories from being in high school with just so much having happened since then with many albums and tours and ultimately a relatively significant evolution you don't really realize until you are dusting off those memories in those conversations at the gym or at the market. Like, wow, I do remember playing "So Far Away" at Starbucks when I could play shows there as a 15 / 16 year old - there was a time we could do that, how wild. But I think it's actually been healthy to a degree. Awkward sometimes sure, but healthy perhaps.
I really am just so grateful to get to make music. I wrote a lyric on the OMAA album, "I don't want to look back on all my years, recollecting mistakes that then will be clear about how I ran and chased a place my whole life, then come aware, that I was there.". That is easily one of my most haunting lyrics because I can't say that I have loyally followed that sentiment that I'm so proud of catching in the wind then, and yet I know it is true. Live in all of it, be in the moment. But I just keep chasing the art. I have still yet to write my best song. There's always something magical, spiritual brewing.
Bukowski said "take a writer away from his typewriter and all that you have left is the sickness that started him writing in the first place" it's true. That seems to become more true for me - I just can't stop. But I think there's a point where you attempt to find harmony with the future and the past. And spending more time back in the homeland the past year to be near family has created this headspace of Older me and Now me that are kind of high fiving. Having a drink together once in a while. It's cool.
Thanks for taking the time to answer the questions. Is there anything else that you'd like to add?
Just know shows are being planned. This is going to be explosive. 23 come quick. Thanks again for chatting.
Follow The Rocket Summer:
Follow Sound In The Signals: