Stress Fractures - Sound In The Signals Interview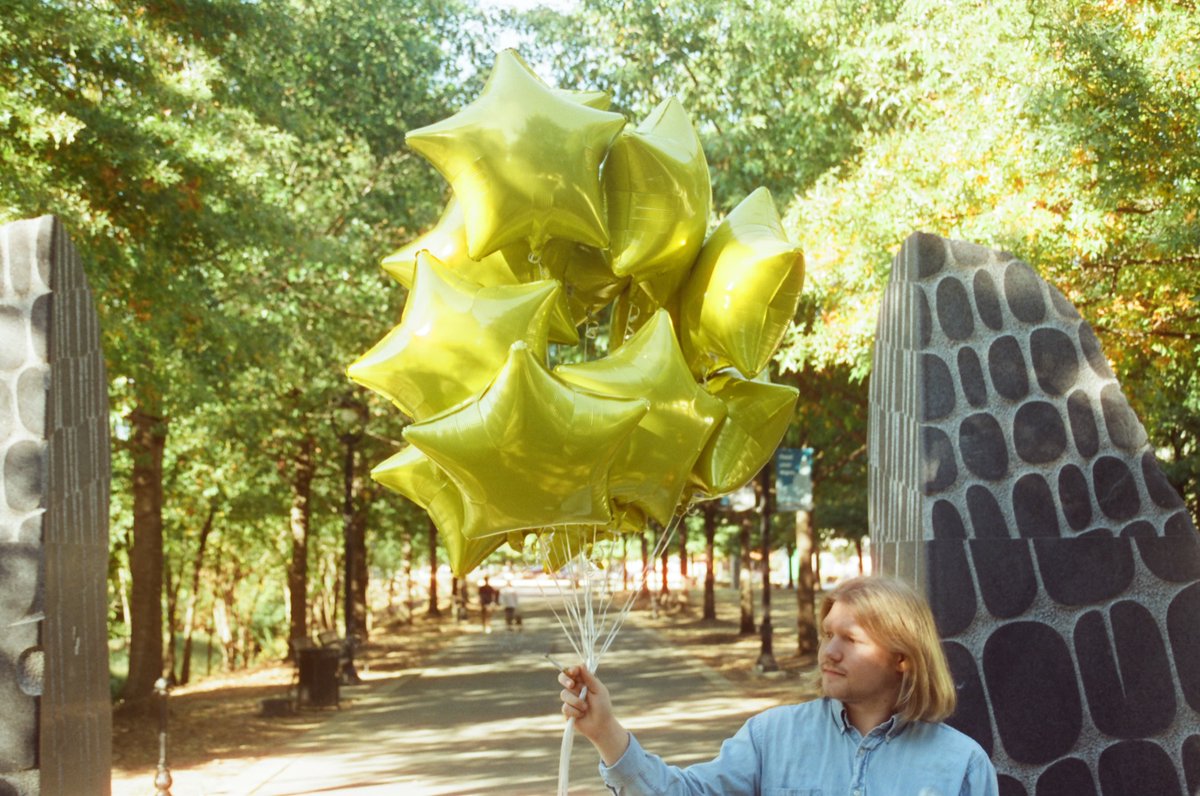 Eric Smeal
I recently had the opportunity to interview
Stress Fractures
ahead of the release of the new album, which is out today. We discussed lyrical inspiration, favorite moments from recording, songwriting, and more. Check it out below.
First, thanks for the interview.
Absolutely, thanks for wanting to chat with me!
Your new album was written over the course of a few years and deals with thoughts on loss and confusion around early adulthood. Can you tell me about some of the things that influenced the lyrical content of the album?
The LP is all based on personal experiences I had shifting from my late teens to early twenties, I'd say the obvious highlights are: My singular semester of college and the aftermath of dropping out, losing my connection to the straight edge community as I discovered I don't actually hate weed or having drinks with friends (and then subsequently learning how easy it is to use drugs and alcohol as a crutch and having to unlearn that behavior), dissociation and isolation as a result of depression, and both the fear of letting my family down while also realizing I have yet to share many (or any) of the experiences they had at my age, which led me further down into isolation, but help me find strength in solitude.
What did you learn about yourself and your life experiences while you were writing this album?
That I'm a lot tougher than I give myself credit for and that everyone who stuck around through my phases of self-destruction is the best family I could've ever hoped for, and that weed is awesome.
You worked with Lon Beshiri on the album. What was the collaboration like for this project?
I feel like "awesome" sums it up very well! Lon has an awesome ear and understood exactly what I was going for with this project. There are very few people who I enjoy being locked in a room with for hours at a time haha, and Lon is definitely one of them, they're one of the coolest people I know and an incredible producer/engineer, I can't recommend them enough!
What was your favorite moment while recording the album? Why?
It's honestly hard to say, most days were the exact same schedule, but every day was awesome and I didn't want it to end. I think if we're talking strictly in the studio, some standout moments were watching Caden track any song (because watching him drum is truly a treat), finding the perfect guitar tones with the amazing library of gear at our disposal, or deciding on the fly to add the lead guitar lines to the last chorus/ending of "The Basement at The Alamo." All of my time outside of the studio was pretty much spent at Caden's house, smoking weed while watching History Channel documentaries or playing Nintendo Switch, which I will never complain about haha.
You released the title track as the lead single for the album. What made you want to pick that song as the lead single?
To be honest, I didn't actually want "Stress Fractures" to be a single at all! My bandmates and Alex Martin (who helps me with a lot of work at Acrobat Unstable) all thought it should be a single, and I trusted their opinions on this far more than my own, since they don't have my bias.
I had a chance to listen to the album early. I really like "See You Next Semester". Can you tell me about writing that song specifically?
For sure! I wrote that song about a year after I dropped out of college. While there, I really only had one friend I was very close with, and after dropping out, I found myself too consumed in my own depression and began burning bridges with all of my friends, new and old. I can imagine that newer friends probably found it easier to let it burn rather than try to keep the friendship moving, while my older friends were fortunately around to yank me out of my hole. I think I actually wrote lyrics for this song first (which is abnormal for me), and in the original demo of this song, the beginning of "Smoke" was a key change+solo that starts immediately after where the song normally ends, but after deciding that it was both too complicated to play and too tonally different from the rest of the song, I decided to make two completely separate songs.
Do you have a favorite lyrical or musical moment from the album? Why?
I think both might be in "but It's Good Enough.". That was one of the first songs I wrote for the album and one of the few songs I've written that essentially hasn't changed from its original demo, so I'm pretty proud of it!
Do you have plans to release the album on vinyl or cassette?
Yes! You can preorder it in either of those formats and/or CD from Acrobat Unstable Records!
Thanks for taking the time to answer the questions. Do you have anything else that you would like to add?
Thanks again for talking to me! Shout out Old Press Records for helping bring this album to life, shout out Lon Beshiri and Jake Checkoway for respectively producing/tracking and mixing/mastering this album, shout out Caden Clinton for slaying drums on this album, shout out Eric Smeal for shredding the solo on "Stunt It!" and taking the photos I've been using for artwork (as well as the image I provided for this!), shout out Tyler Stodghill from Stars Hollow for screaming at the end of "Stress Fractures", shout out Liz Neyman who has been playing live bass in Stress Fractures since we started in 2017, shout out everyone who has ever been in this band, and thanks to everyone who read this and/or listened to the album, I appreciate you all so much!
Follow Stress Fractures:
Follow Sound In The Signals: