Arcadia Grey - Sound In The Signals Interview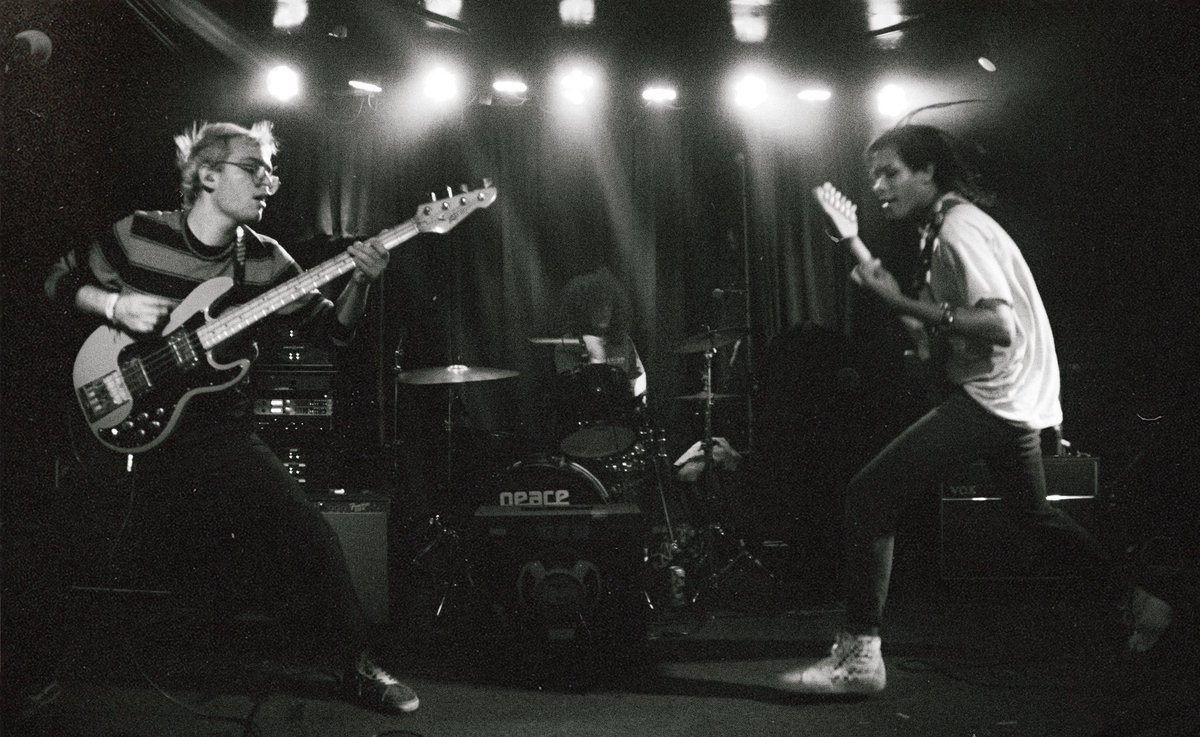 I recently had the opportunity to interview
Arcadia Grey
. We discussed the recording process for their upcoming album, a favorite moment from the studio, a couple of songs they are excited for fans to hear, and more. Check it out below.
First, thanks for the interview.
No problem, we love seeing how involved y'all have been in the scene. And are excited to be a part of it.
You announced at the end of November that you finished recording your new album. Can you tell me about the writing and recording process for the album?
Yes! We finished recording our un-named LP2 at Headroom Studios with Kyle Pulley not too long ago. It was honestly incredibly stressful. When we finished and released Konami Code I had know idea what or how we were going to make another record. It felt out of reach and incomprehensible. And then slowly we started collecting songs and writing and rewriting, and sitting on them. It took a while to get the time, money, and confidence to go recording. And there felt this pressure to go go go. But we really just wanted to take our time and make the best thing we could.
I've heard you say before that recording your debut album was tumultuous. What was different this time in the studio from your previous album?
You know, you try to learn from the past to avoid making the same mistakes. And in avoiding those mistakes you make new ones. This time we made sure we had 11 days instead of four. We gave ourselves years to write songs and perfect them rather than two weeks. We worked with a seasoned engineer and recording artist who taught so much and gave us so much attention. It was a very fun and humbling experience. We really took all the ideas we wanted to do but didn't get to on the last record, and made something truly special.
What was your favorite moment from the studio this time around?
Honestly, there were so many highlights! I think my favorite was the rewriting of a new song. We all used our brain power and turned a good song into a great song. I always admired bands who wrote songs in the studio, and I'm glad we got to try our hand at it.
There has been a few years between your last album and this album. Is there anything that you wanted to accomplish with this new album sonically or with your songwriting that you feel like you didn't achieve on the first one?
Like I mentioned before, there were a lot of ideas that were left on the floor on our last record. Although we are proud of it, it really turned out differently than we intended. With this record we had a lot more control, and were able to really dive into our emo roots, but with that arcadia grey flare. We wanted to make an emo punk album and I think we did. We really took our time, and followed themes both lyrically and sonically that are intertwined through the record.
Is there a song that you're particularly excited for people to hear? Why?
There are so many that I just can't wait for everyone to hear. I think Dwight 512 is a song that will resonate with a ton of people. Same with Haley, our most emotional and shredding song on the record.
Your debut album 'Konami Code' has become an indie emo scene classic. Did you expect it to resonate with fans when you were writing and recording that album?
We had no idea. Absolutely none. We were just a small band from Indiana, with a little local following. I think we got really lucky that our music reached so many people. I mean honestly we wrote this record for ourselves, and I'm so glad that people have connected to it and created their own memories through it.
That album received both a cassette and vinyl release. Can we expect the new album to be released on cassette and vinyl as well?
Fingers crossed, but yes. Absolutely yes!
Thanks for taking the time to answer the questions. Do you have anything else that you would like to add?
We'd just like to plug our upcoming tour with Equipment and Snow Ellet from January 19th to the 23rd! Where we will be playing some new songs. Thanks for including us!
Follow Arcadia Grey:
Follow Sound In The Signals: