Snow Ellet - Sound In The Signals Interview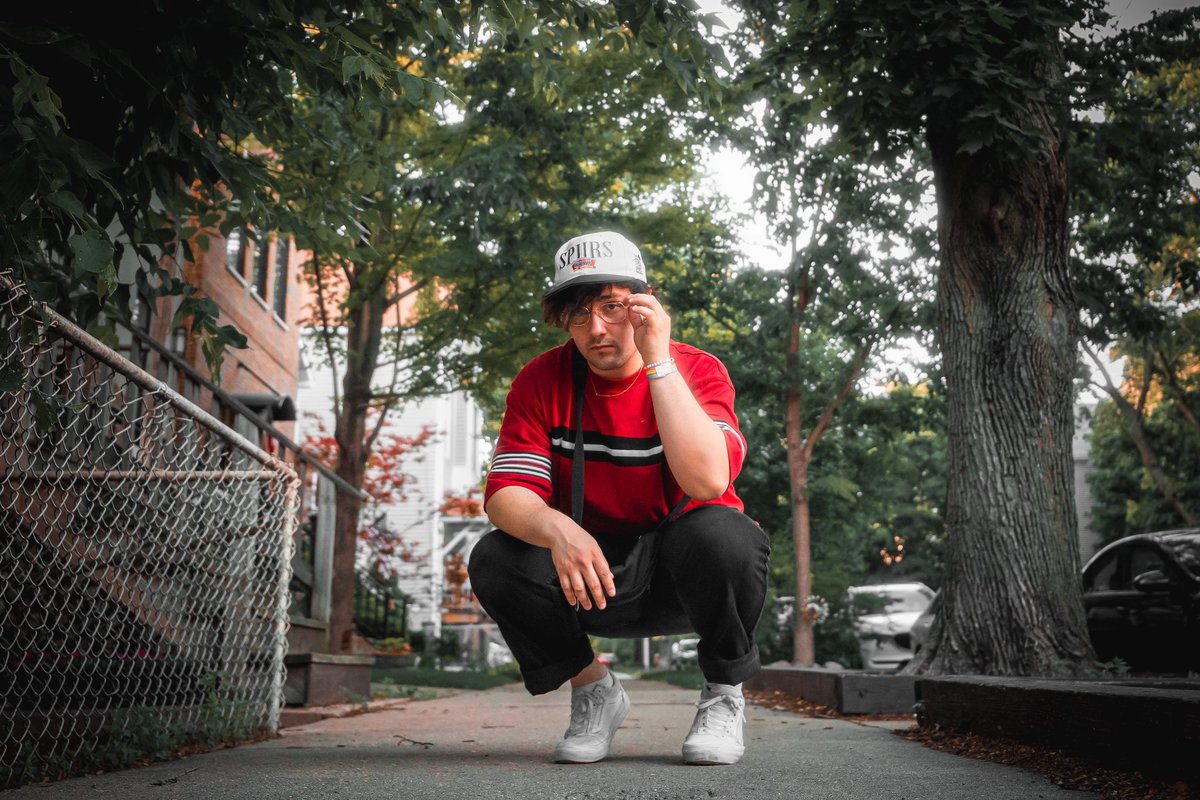 I recently had the opportunity to interview
Snow Ellet
ahead of the release of new song "Playing Dead". We discussed collaborating with Illuminati Hotties, trying new things with songwriting and recording, the first objective when writing a new song, musical influences, signing with Wax Bodega, and more. Check it out below.
First, thanks for the interview.
Of course! Thank you for reaching out.
You plan to release your new song "Playing Dead" on December 1st. Can you tell me about writing the song?
Well, it was an awesome experience! I went to LA to work with Sarah from Illuminati Hotties on it along with the other 2 singles coming soon. She's amazing at what she does and like, the coolest person ever.
I had the initial first verse already done as you hear it on the single and the rest of it was written all from scratch with Sarah's help. The initial idea sort of just came to me after a particularly horrific house party that happened last year. But anyway, yeah, I'm super proud of this one!
It's the first of three songs you worked on with Illuminati Hotties. What was that experience like and what made you want to work with them?
It was legitimately awesome to work with Sarah. The people at Wax Bodega approached me about the opportunity and I absolutely had to take them up on it, ya know?
It was extremely chill and low pressure, she's really good at coming up with ideas for structure / instrumentation that I wouldn't think up if left to my own devices. It was also really strange to record drums again, I haven't been behind the kit consistently in quite a while. It felt great to hop around from instrument to instrument in a real (and very nice) studio and hear the songs coming together. It was quite a bit more professional than me holed up in my basement writing on my laptop.
Did you try anything new with your songwriting on these new songs?
I absolutely did. These are the first songs that have any sort of live drums on them or any real "rocking out" in a full band context. I'm really excited about that aspect. It feels like what Snow Ellet would maybe sound like if it was a full band instead of just me. Like Snow Ellet in an alternate universe (lol).
We also played with keyboards, synths, and all kinds of other stuff I never get to toy with when I'm recording alone.
What's the most important thing you like to focus on when writing a song (lyrics, guitar, melody, etc…)?
The number one objective for me is to establish a melody that I like. That goes way before any lyrics or arrangement/instrument choices. The way chord changes interact with vocal melody is where I *personally* find emotion in music. Establishing catchy leads to act as a countermelody to the vocals is usually my next step. Then after that it's just finding an arrangement that works and filling everything out with addition percussion and instrumentation.
You released "Glory Days" earlier in the year and it's a great mix of emo, pop/punk, and indie rock. What were some of your biggest influences for that EP? Were you pleased with the response it has recieved so far?
Well thank you! I'm glad you enjoyed it. I think the influences for this EP were much the same as the SIRS EP, except I sort of flipped to the inverse of what SIRS was. SIRS was primarily led by the lofi and indie influences I enjoy. Glory Days is most definitely a higher fidelity, more straightforward pop punk EP that has some influences from indie and lofi.
So basically, my favorite bands like The Starting Line, Angels and Airwaves, Beach Fossils, The Drums… I'm not even sure who else. I seriously don't listen to enough new music!
You signed with Wax Bodega. They've had a great last couple of years. What has it been like to be on the label?
They've been really supportive of me even though I'm a really small artist. I have absolutely nothing negative to say about them whatsoever - they've believed in me since SIRS got some traction and have helped me keep putting out a catalogue while making sure it gets some eyes/ears on it. Zack and Fred rock.
Is there any chance that we'll see more physical releases of your music anytime soon like more cassettes or potentially a vinyl pressing?
There's plans for that, absolutely. Vinyl pressing is crazy right now, I guess - but the plan is definitely in motion and I think any fans of the project are gonna be really stoked when it finally comes to fruition.
Thanks for taking the time to answer the questions. Do you have anything else that you would like to add?
Thank YOU for being curious and taking the time to put this together! I don't really think I have too much to add other than you should check out Footballhead. They're an artist out of Chicago that I've been producing and his songs just really rock. Other than that, thank you again!!
Follow Snow Ellet: