Jacob Price - Sound In The Signals Interview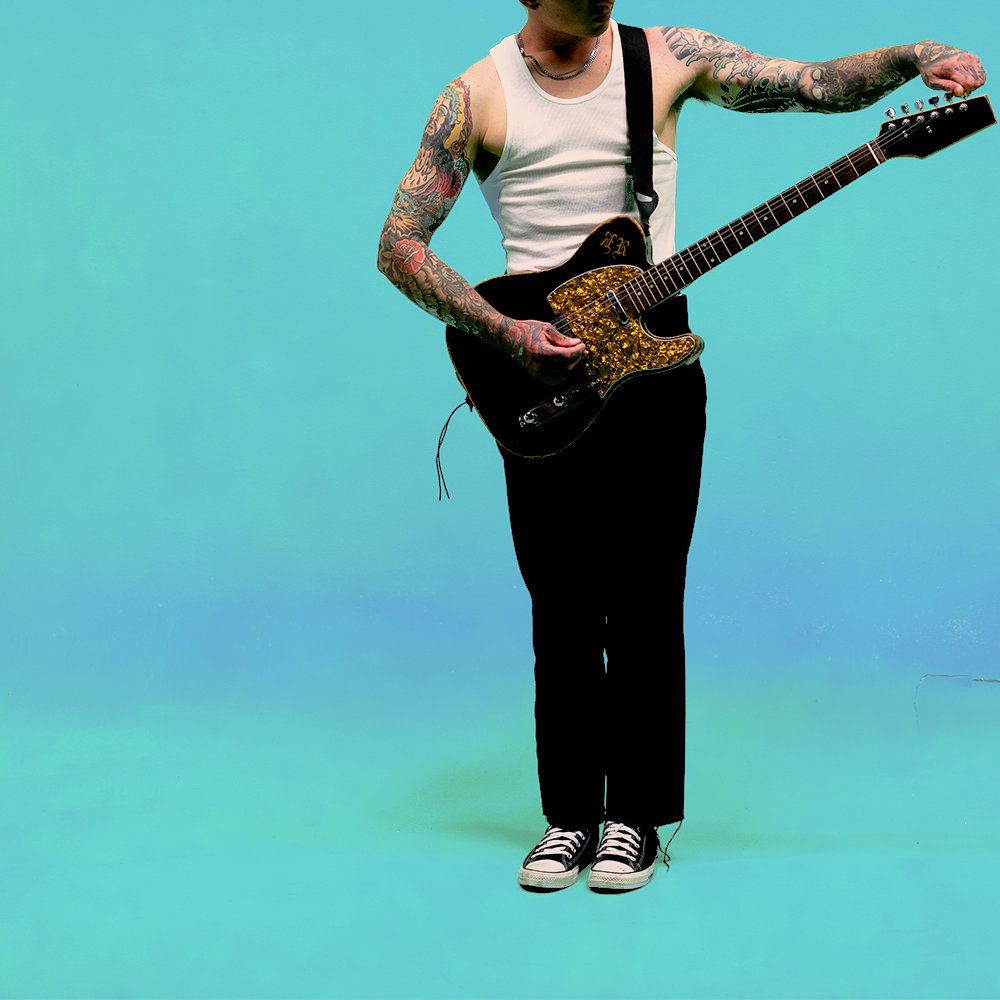 I recently had the opportunity to interview
Jacob Price
. We discussed how pursuing solo music has allowed him to explore his sound, writing new album, 'Everything Is Fake on the Internet', musical influences while recording the new album, collaborating with Sam Pura, his favorite song from the album, plans for the end of the year, and more. Check it out below.
First, thanks for the interview.
Yes! Thank you guys for having me.
For those not familiar, you used to be in A Better Way. Why did you decide to pursue solo music as opposed to starting another band?
Yeah, for a couple reasons. A Better Way felt as a stepping stone for me. My journey in writing & singing has been a sporadic one to say the least and starting that band was the first time I was truly figuring out what I wanted to create. After releasing our record "Love Affair" I noticed a pattern of generic pop-punk, and while that is totally okay, I wanted to create something new and go beyond the boundaries I had set for myself. I felt the best way to do that was to start a new project under just my name, Jacob Price. I feel this gives me the ability and opportunity to truly create anything; hyper pop-punk, hip-hop, shit…even country and not be tied to a singular genre as an artist.
You recently released your new album 'Everything Is Fake on the Internet'. Can you tell me about writing the album?
Yeah, this record was constant writing, evolving, and recording for 2 years. I would write 2 songs and then go record with Sam. Write a couple more and go record with Sam. Soon I realize, wow I have a cohesive record on my hands! I could not be prouder of what I had created in the end.
That's a really interesting album title. Can you tell us more about the meaning behind it?
It seems the more society evolves the more everything is tied to online interactions and online personas, in which most of the time are false for views etc.
Ya know there is a movie quote from National Treaure, that has stuck with me forever, where Nic Cage is sharing how much he believes in something and Diane Kruger says "people don't really talk that way, ya know?" and he responds "…but they think that way". It's okay to be true to yourself and go after your dreams even if they seem unrealistic at the time. I wanted to create something real, something with emotion and meaning, something that would help people know they aren't alone in their struggles.
Sonically, it is somewhat different than A Better Way, but there are some similarities. What was influencing you while writing the songs? What did you want to accomplish with the sound?
There is a ton of keys and synth patterns in this record that blow my mind, not really sure how I came up with them when I look back lol! I took a lot influence from Charlie XCX, Valley, and Lany while writing; trying to create something more than generic pop-punk. I think being an artist means you have the responsibility to push the boundaries of what art is and I feel like I took a step in the right direction.
You worked with Sam Pura who has produced some great albums. What was it like working with him and what did he add to the recording experience?
Sam has been a good friend of mine for years now. Sam was the one who really pushed me to go beyond what I thought was possible in the genre. He is essential to my team and I am forever grateful for the part he played in this record. Recording with him is like boot camp for artists. He strips away everything you thought you knew and shows you there might be something better if you dive a little deeper. He elevates the music to a new level and his attention to detail is unmatched. Finding a producer who actually cares about every step of the project is hard to find.
What's your favorite musical or lyrical moment from the album?
My favorite track is "See You In Hell". My favorite key / synth pattern I have ever created is in this going through the chorus and the instrumental. Absolutely so sick. Also, the lyrics in this song are my favorite as well. It tells a story and has my favorite line:
"You act like I'm to blame, like you got nothing wrong. Like sharing feelings ain't what you got going on"
You have a neat aesthetic going on with promotional photos, videos, etc… Was that intentional or did it come about naturally?
All was intentional. I could not have done any of it without Skyler Ehorn and Chase Nuttall (Madmoose Productions). I've known these two yahoos since high school and they do amazing work. We came up with a plan and shot all artworks AND the music video in under 6 hours. So thankful for these boys being there for me, ready to help at every turn.
Is there any chance that the album will be released on vinyl or cassette?
I would love to do a limited run. Hopefully we can announce that soon!
What do you have coming up for the remainder of the year?
Shows, shows, shows. It's time we get on the road and start sharing this record. I have a great team behind me and we are gearing up. Excited to announce shows in the coming future.
On top of that, I am continuously writing and recording with Sam Pura. I got a couple new songs dropping late this year / early next year. You can check out a sneak peek of one of our new songs on Sam Pura's Liquid Death Snare Plug In at Purafied.com
Thanks for taking the time to answer the questions. Do you have anything else that you would like to add?
I really appreciate the opportunity to share my journey on your platform. Thank you to everyone out there listening, means the world to me. Look out for us coming to your city. All love.
Follow Jacob Price:
Follow Sound In The Signals: