Unturned - Sound In The Signals Interview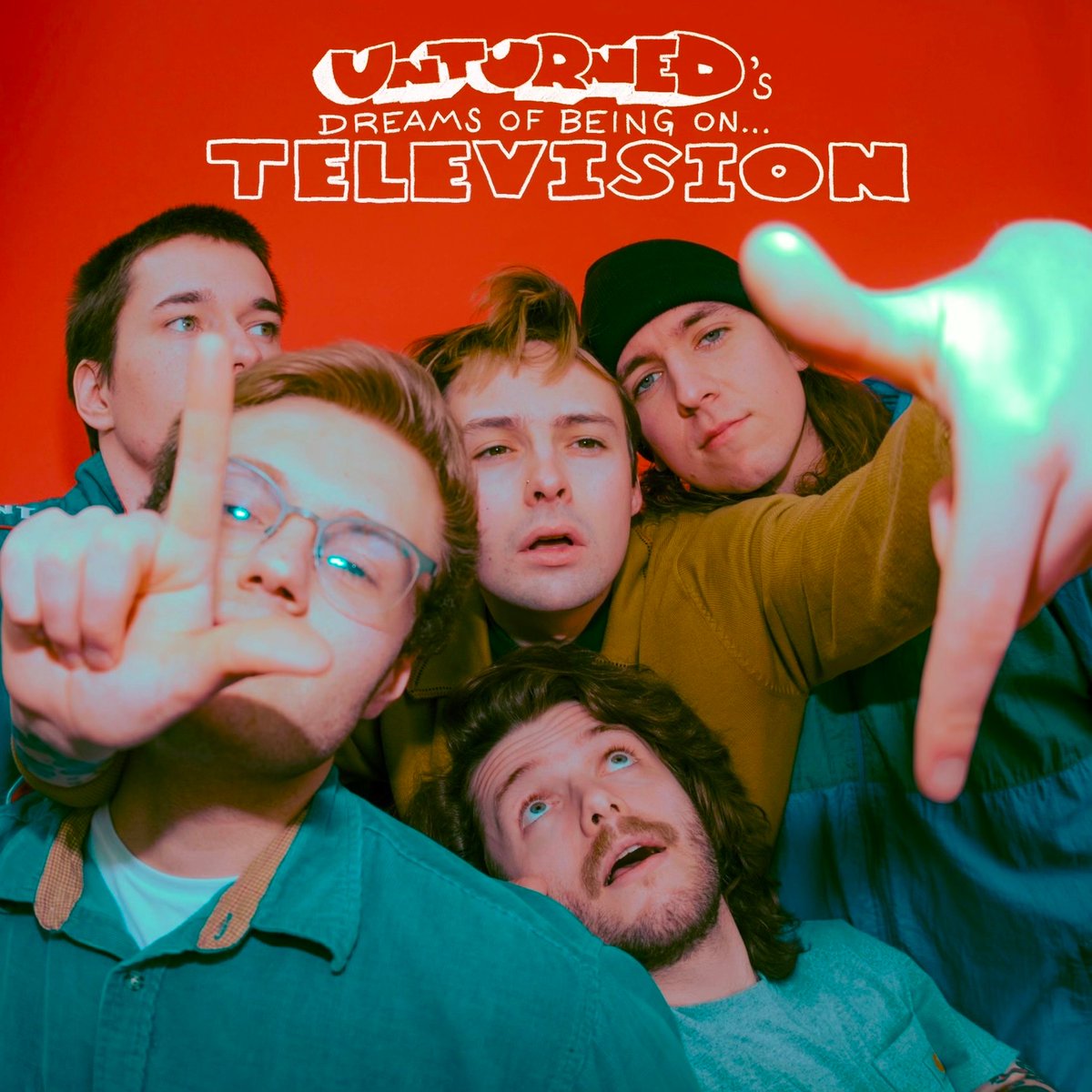 I recently had the opportunity to interview
Unturned
. We discussed how new song "WAX" helped the band shape the rest of their upcoming album, their songwriting process, a favorite moment from the studio, the song they are most excited for fans to hear, the potential for physical releases, and more. Check it out below.
First, thanks for the interview.
Thank you so much for having me. I am so excited to talk about the album.
You recently released your new song "WAX". I think it's my favorite song that you've released so far. Can you tell me about writing the song both lyrically and musically?
Wax was one of the earlier songs to come into focus for us in writing sessions and I felt like it was what set the pace moving forward. It's gone through a few different iterations since then, but the spirit of that song has always been the same and for me it is one of the songs I am most proud of. It helped us shape the rest of the record through a lens that we wouldn't have had otherwise. I can't speak for the lyrics but for my guitar parts I wanted to keep it simple! What we had was working and I didn't want to step on anyone's parts so I tried my best to help highlight the parts that everyone else was playing, it felt like a good role for the way I was playing that day.
You released a video for it as well. Who came up with the concept for it and what was the video shoot like?
The video for wax was a lot of fun. We were all messing around with this 360 camera. It was really just a weekend of us hanging out and wearing these big cardboard cutouts of our own faces!
You have a new album coming out September 9th. What can you tell me about it so far?
The new album "Dreams of Being on Television" is releasing on September 9th. It's the culmination of 2+ years of collective creative processes and it's something that I'm really proud of. I think it's a really good representation of us as a band and the things that we think sound cool. I remember buying CDs when I was a kid and always imagining my album being on the shelf too. This record is the most honest version of ourselves.
Did you try anything new with your songwriting or anything new in the studio?
The songwriting process was very much us building on the formula that we have used in the past. Writing a song with unturned is really like writing with a 5 step filtration system. If someone brings something to the table we all assess and decide what moving forward looks like as a unit. Sometimes it might cause roadblocks, but we usually end up with something worthwhile. For me, writing this record was a lot of fun because it felt like ideas were flowing in ways that they hadn't before. Not that it was easy, but that it felt right.
Is "Wax" indicative of the songwriting for the new album? What can fans expect from the rest of the album?
Yes, absolutely. Wax was the moment that I could visualize it all for real. It wasn't a dream anymore. We were writing an album. I think it gave us a better picture of the potential identity of the album and the type of attitude we wanted to have. Throughout writing the rest of the songs we tried to tap into whatever that was.
What was a favorite moment from the studio while you were recording the album?
My favorite moment from recording was watching Will record the solo at the end of the song "Spent". That song almost didn't make it on the album and once Will had a good take of that solo I knew it was the right move to keep it. Something about the way his guitar sounded stands out in my mind and I really love what he did there. It's so sick to watch your friends shred.
This is your debut album. Was there anything different or challenging about writing an album versus an EP?
Personally, I felt a bit of pressure but mostly restlessness over it. It's something we've always had in mind and to finally have the opportunity to put something together like this felt like a strange dream or something. We set out to write an album in a cohesive way and it forced us to focus on what we wanted out of the whole process and what the final product would look like. It was stressful sometimes but I had more fun than anything.
Is there a song that you're most excited for people to hear from the album? Why?
The opening track "Big Brain" is the one I'm most excited for. I think it's the best way to open the whole thing up because of the in-your-face guitar parts. It's a fun song to play and I really liked what Corey was able to capture about it while we were in the studio.
Can we expect vinyl or cassette releases for the new album?
Yes... eventually.... It's tough to say when but we absolutely have physical releases planned for the future. Email us if you want to be added to our mailing list.
Thanks for taking the time to answer the questions. Do you have anything else that you would like to add?
Thank you so much for the interview! I'm really excited for the record to come out and for everyone to hear it and I hope everyone is doing well. Shouts out to my lizard.
Follow Unturned:
Follow Sound In The Signals: