Goalkeeper - Sound In The Signals Interview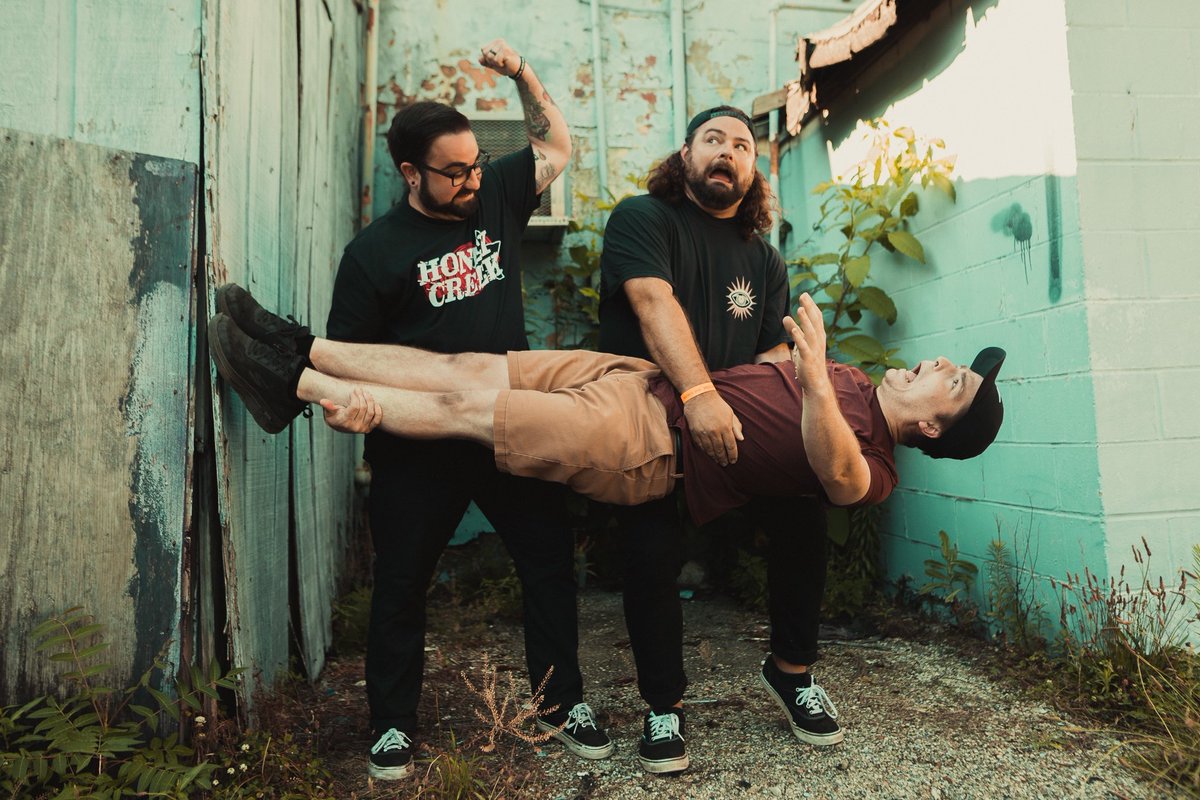 Bill Cardella
I recently had the opportunity to interview Marc of Goalkeeper. We discussed writing and recording upcoming song, "Sooner", the concept behind the video, collaborating with Kevin Mahoney of Hit the Lights and Nik Bruzzese, how their songwriting has matured, favorite aspects of performing live, and more. Check it out below.
First, thanks for the interview.
Thank you so much for having us!
You recently announced your new song "Sooner" is out August 26th. Can you tell me about writing and recording the song?
Absolutely! This was the first song we wrote after our last EP "Life in Slow Motion". We had it written before "Happy" even came out haha. It was during the pandemic and since we couldn't tour, or play shows we figured we could start writing and see what comes up. We really wanted to capture the idea that you wish you met the other person sooner because maybe something could have been different if the circumstances were different.
Recording the song was a lot of fun as well. It shows a more mature side of GK while also having that signature GK big chorus and a fun breakdown towards the end. We got to incorporate different instruments we haven't before such as slide guitar. That was fun!
You shared a teaser of what looks to be a music video with a song clip. Is that true? If so, what can you tell me about the video?
Absolutely! This is the first video where we aren't in it. We wanted to focus the video on a story of two people in love but they both know it's not going to work out in the end. The metaphor of "I wish I met you sooner". Even though it's a summer song, we wanted it to be a little dark to show that blend of love and melancholy.
I know you worked on an album with Nik Bruzzese last year that has yet to be released. Is the song a part of that album or a standalone single?
We did! Nik is great. We had it produced mainly by our friend Kevin Mahoney of Hit the Lights who also did Bad Times Don't Last and Life in Slow Motion. Nik tag teamed with him and co-produced it. Nik brought a lot of ideas to the song that we didn't think of so having him and Kevin together brought out the pop and the punk in pop punk. We'll just have to see about that album though!
How do you think you've progressed as songwriters on this new music? Did you try anything new with your songwriting process?
I think we became more mature. We wanted to start touching on the darker side of subjects that we haven't written about as much before. We are trying different musical keys and chord progressions we haven't used as much prior. I think we also all became much better at our instruments. Cody has excelled as a drummer over the last two years, Ryan is slaying vocals and playing bass lines that are more technical, and I feel I'm holding my own as a stand-alone guitarist as well as trying to back up Ryan vocally. We are trying to focus on being a punk rock three piece that people come to see and are impressed with how full, loud, and tight we are. Hopefully people see that with "Sooner" and future songs!
What was it like working with Nik? What did he bring to your music and process?
He is amazing! He is very much the south Jersey, Philly type guy which made for a bunch of laughs. He's very serious about making a good song and adding little intricacies that stand out and make the song pop. He worked super well with Kevin which was our first time bringing in a producer who hasn't worked with the engineer before. They both have an eclectic taste in music and bring in influences that aren't just from pop punk bands. I think that really helps with our songs because we don't want to be another cookie-cutter pop punk band. They clicked instantly and it made for an amazingly creative time!
You've been out playing a lot of shows. What are a couple of your favorite shows that you've played recently and/or what are aspects of performing live that you are currently enjoying?
Thanks! We've been trying to get out there a lot more. Some stand out shows have been Pittsburgh in April, Boston in May, Rochester, Manchester, and Philly in July! These shows had people we've never seen before and the crowd going NUTS! I think just playing in front of people who genuinely care about our music and make us feel at home in their city. Makes you feel like you're on to something and pushes you to keep going and get better.
Is there any chance that we'll see more of your music pressed on vinyl anytime soon?
No time soon, but we promise that will happen. It's just very challenging with production times being 8-10 months currently and it's very, very expensive. But we are trying to figure out a way to bring that to everyone!
Thanks for taking the time to answer the questions. Do you have anything else that you would like to add?
Thanks for having us! Just to keep an eye out for more shows, check out "Sooner" when it comes out, and please pre-save the song at the link below! It helps so much with playlisting and getting us in front of a lot more people. Pre-save link
Follow Goalkeeper:
Follow Sound In The Signals: