Stand Still - Sound In The Signals Interview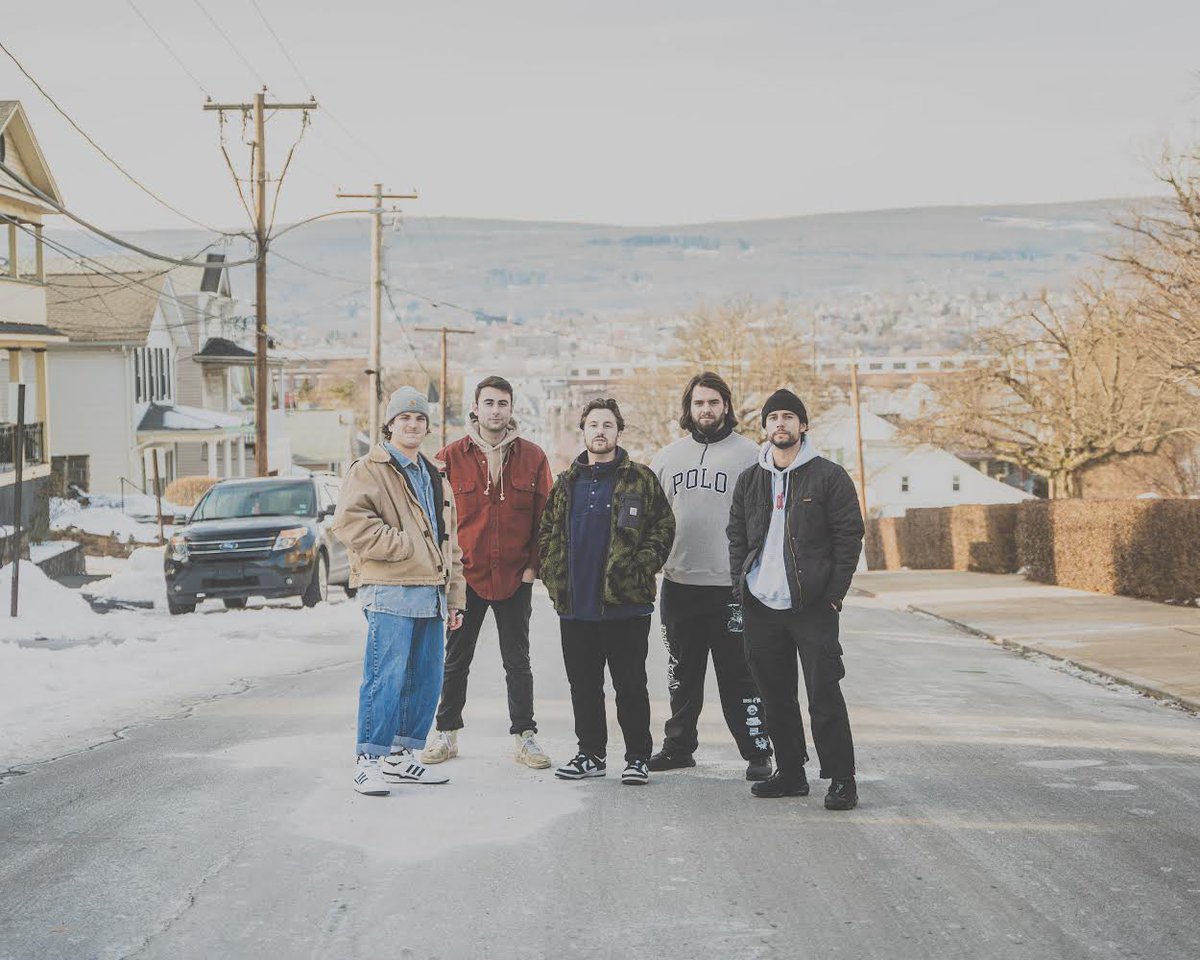 I recently had the opportunity to interview Bryan of
Stand Still
. We discussed recording the band's new EP, 'In a Moment's Notice', writing new song, "Loose Ends", recording the video for it, creating the artwork for the EP, their upcoming tour with Bent Blue, vinyl and merch, and more. Check it out below.
First, thanks for the interview.
Thanks for having us again!
You recently announced your new EP 'In a Moment's Notice'. I read that you recorded these songs in the same session as your debut EP. Is that true?
Yes, that's true. When we wrote "A Practice in Patience" we wrote and recorded 9 songs. We were a newer band so we felt it was a better idea to separate it into two releases. A brand new band releasing a full length is a little much. We saved some of the best songs for the second release and just got those songs mixed and mastered this past fall after sitting on them since fall of 2020. It also has us a little ahead of schedule, which has freed us up to write a full length.
Did you have the clear goal at that point that it would be two separate EPs?
We decided which songs would be on each release based on the flow of the songs, with us keeping in mind to save the best songs for what became "In a Moment's Notice".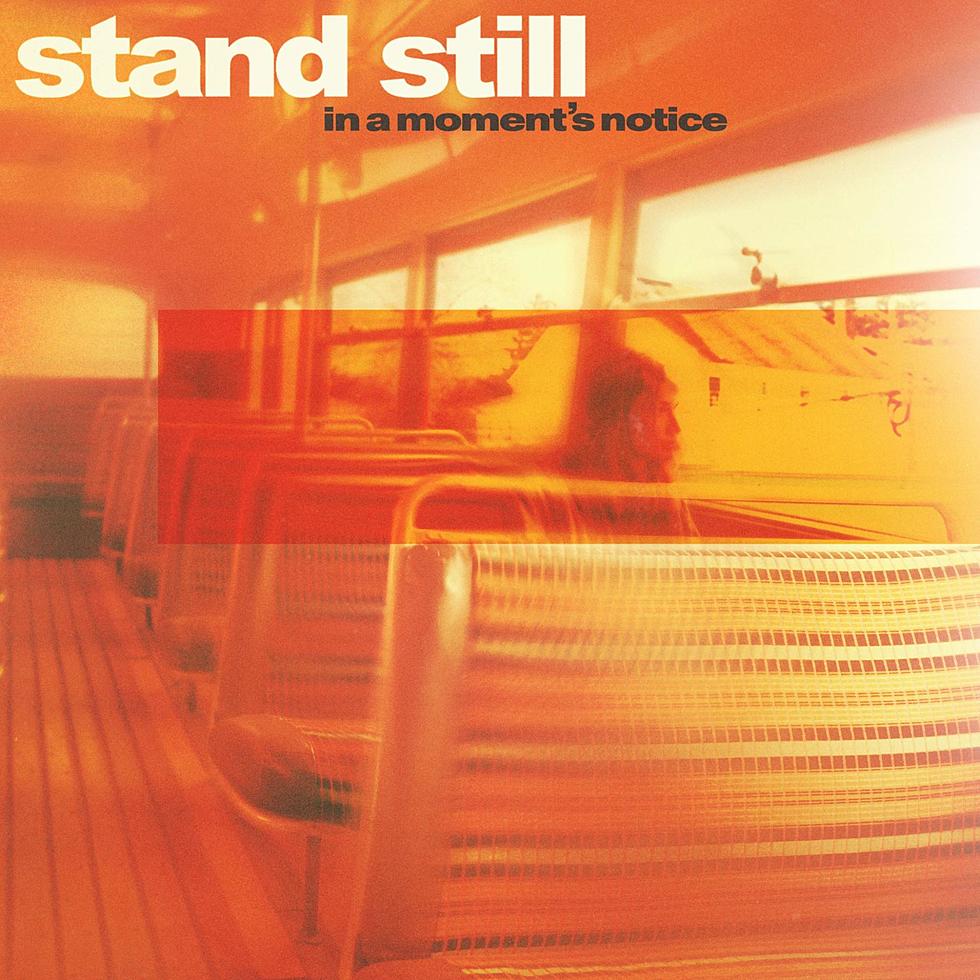 You released your new song "Loose Ends" along with the announcement. Can you tell me about writing it?
We take a different approach when writing each of our songs. Usually me or Steve will come to practice with a riff or a fully fleshed out song idea and then as a band we get to work on turning it into a reality, with Gerry writing all the lyrics. For "Loose Ends" Steve wrote the riffs and Gerry wrote the lyrics.
I think "Loose Ends" is a perfect summer song. I feel like it has a bit more of that pop/punk summer vibe than most of the songs on the previous EP had, while that EP had a great autumn vibe. Does this new EP sort of follow that more summer sounding direction?
Yeah, for sure! I've also heard people say that even "A Practice in Patience" has summer vibes so I kinda think it's up to the listener to determine what kind of vibe they get from the songs. We try to approach the songs where it may be about something specific, or mean something to us, or give us a certain vibe, but we aim to be relatable where a listener can attach their own experiences and meanings to our songs. That's what music is all about.
You also released a video for the song. What was the video shoot like and do you have a favorite moment from the video?
Shooting the video for "Loose Ends" was awesome. We all met at Lido Beach Park in Long Beach and filmed it there. Working with Tom Flynn on this video was a great experience. We told him what we were going for and all agreed on a concept right away. He translated exactly what we were thinking into the perfect video for "Loose Ends". Everything lined up so perfectly, that there was barely any back and forth in revisions. He nailed it on the head the first go around. Best moment from the shoot was when a Park Ranger was walking around and we didn't know if he was going to have a problem with the shoot happening there. We waited him out for an hour hoping he would leave and then eventually we just said fuck it and started up and he didn't care after all, so we waited around for an hour for him to leave for no reason haha.
The artwork for the EP is fantastic. Who put it together and why did you choose that image?
Our buddy Ridge Rhine did the artwork for this and he absolutely killed it! The concept we were trying to capture is having an out of body experience relating to some of the themes on the EP. He did an incredible job communicating these songs through the album artwork.
You're going on tour with Bent Blue. What can you tell me about your set? Do you have any surprises planned for the shows?
Yeah, we are very stoked to head out on our first headlining tour and to bring Bent Blue along for support. They're coming all the way out from San Diego to do an East Coast run with us. If you haven't checked them out yet, go listen to their new song "Where Do Ripples Go?". We plan on playing songs from "A Practice in Patience" along with the three new tracks off "In a Moment's Notice". As far as surprises go, I guess you'll just have to come out to one of the shows to find out!
You have a bunch of merch items up with the pre-order including shorts and a beach towel. Do you have a favorite item?
For the merch items we wanted to go for something fun and summer themed. Personally I think the shorts came out really cool, and if you live on Long Island or near a beach, pool, or lake, the beach towel is essential. If you're a vinyl head, there's also a ton of fun colored exclusive variants of the vinyl through Daze, Triple B, New Morality Zine, The Hard Times, Revolver, and Brooklyn Vegan.
Thanks for taking the time to answer the questions. Do you have anything else that you would like to add?
Thanks for having us for the interview! Shoutout Daze/Lumpy for making everything possible. If you liked "Loose Ends", be on the lookout for more songs in the coming weeks!
Follow Stand Still:
Follow Sound In The Signals: