Magnolia Park - Sound In The Signals Interview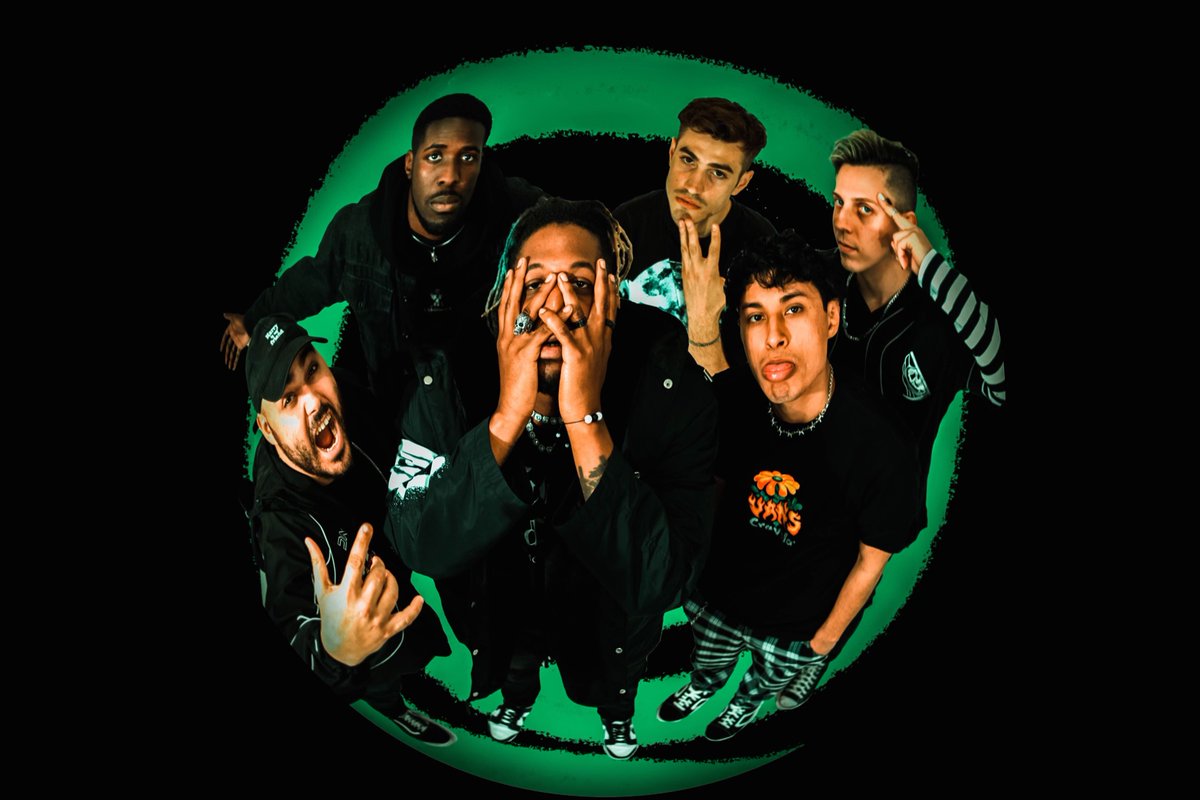 Jessica Griffith
I recently had the opportunity to interview Magnolia Park. We discussed how they "
caught lightning in a bottle
" with new song, "Tokyo", collaborating with Christo Bowman of Bad Suns, the new era and music for the band, how their music captivates different generations, how Epitaph supports and pushes the genre forward, supporting local scenes, and more. Check it out below.
First, thanks for the interview.
Thank you so much for having us!
You recently released your new EP, 'Heart Eater'. I really like the song "Tokyo". Can you tell me about the writing and recording process for the song?
Vince: The night before the studio session we met at an Airbnb, I had produced synths and the main instrumental that became Tokyo. Josh and I wrote the chorus and Tristan, Jared and Freddie were collaborating on the verses. We were literally up all night finishing the demo. In the studio Andrew Wade created the bridge and voice demoed the infamous sax part in addition to the hook vocal chop. It was a really fun and creative process, I remember Tristan saying we caught lightning in a bottle and it absolutely felt like that!
How did it work out for Christo Bowman to be featured on the song? What do you think the feature adds to the song?
Jared: Magnolia Park and Bad Suns are both signed to Epitaph Records. After Tristan came up with the idea of featuring Christo, we asked our label and they sent in the request. Christo agreed to feature on Tokyo and also made time to be in the music video. I think Christo's feature adds that classic Bad Suns sound that fits perfectly with Tokyo. We really wanted him to take the verse and put his own spin on it. He did an incredible job and we're so thankful he hopped on the project.
You've described the EP as a start of a new era for the band. Can you tell me what that means?
Vince: Expect us to go above and beyond with new music. In this era we're pushing pop punk to the biggest genres in the world and creating modern classics. We've also always really wanted to do a pop song like Tokyo, our band is all about merging and redefining genres and we're all fans of rap and pop music so infusing those elements creatively into our music is key to this era.
Your band is at the forefront of a punk revival that's been happening the last few years. What do you think it is about the style of music you play that is appealing to so many listeners?
Jared: I believe what makes our music so appealing is how we captured that nostalgic sound of pop punk/emo from the early 2000s and infused it with the modern sound of pop punk. Due to us taking that direction we've gain two huge groups of fans. The first being people in their late 20s and 30s who also grew up listening to pop punk and emo bands when they were young. The second group being the next generation joining the scene because of artists like Sueco, Jxdn, Lil Huddy and more. I really believe our success is because we write music that captivates not one, but two generations.
How has working with Epitaph taken you to the next level? How do you think they've helped push, not only your band, but other artists such as Lil Lotus and Smrtdeath and the genre forward?
Jared: Epitaph Records has been a great home for us. It's refreshing to find a label that not only believes in our vision but works to see that vision come to life. One thing that stands out to me about Epitaph is their desire to embrace the music industry and adapt as it changes. With their roots being in punk rock they continue to support punk of the past and where punk is today. It's great to see the next generation have that type of platform.
You were recently featured on 408's new song "Mark Hoppus" and you've worked with them a lot in the past. What made you want to feature on that song?
Tristan: We are really great friends with 408! We also love supporting hometown bands and it's awesome to see how much our Scene has grown in such a small time.
Thanks for taking the time to answer the questions. Do you have anything else that you would like to add?
Tristan: We just want to say we are happy to be a part of the Pop Punk community and excited to share all this new music with everyone.
Follow Magnolia Park:
Follow Sound In The Signals: