Grumpster - Sound In The Signals Interview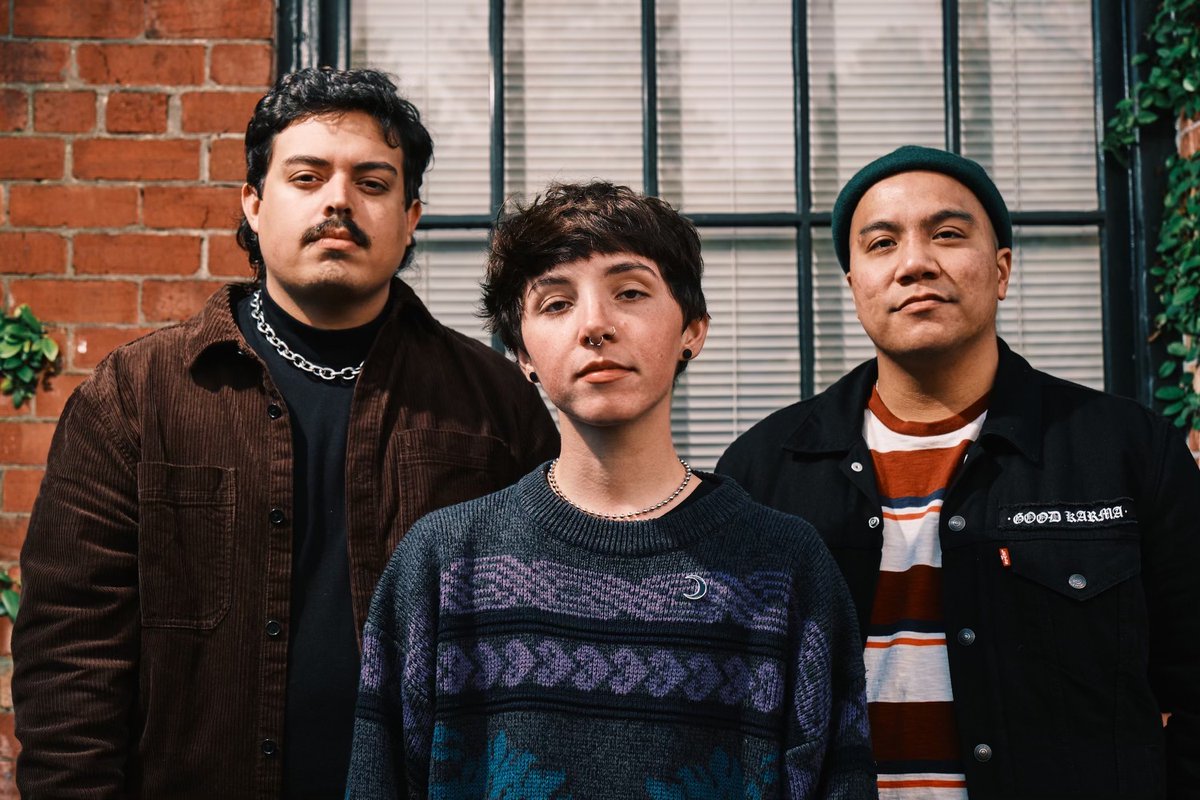 I recently had the opportunity to interview
Grumpster
ahead of the release for their new album, 'Fever Dream', which is out today via Pure Noise Records. We discussed the writing and recording process for the new album, the song that was the quickest to record and the one that took the longest to complete, favorite musical moments from the album, the meaning behind the album title and artwork, the vinyl pressings, their experience with Pure Noise Records, and more. Check it out below.
First, thanks for the interview.
Thanks for letting us talk about the album!
Your new album 'Fever Dream' is due out June 17th. Can you tell me about the writing and recording process for the album?
We started writing Fever Dream during the slowest parts of 2020. Knowing our tour plans were on an indefinite hold we figured why stop working and start writing our second album. We knew Chris #2 was interested in producing our next album so we reached out and he asked for a set of songs so we went to work. We had a few songs that we didn't feel would fit with the new album so we released those on Asian Man Records under the title 'mindless' and went on to write the rest of Fever Dream. Come recording time Chris flew out to the bay and we went straight into District Recording in San Jose, CA where we started right away tracking song by song till we had a set of songs we were really proud of. It was fun working with Chris and seeing how he operates in the studio and he brought a TON of knowledge and experience that we hadn't seen before and is a true force in the studio.
Which song was easiest to write for the album and on the other hand which one did you work on the longest?
The song that came together the quickest was probably Picture. It was one of the first songs we wrote for the album and structurally probably changed the least, post recording. The longest was Better Than Dead. It went through a lot of changes and debate around structure because we all saw the potential that song had and knew it could be one of our best songs if done correctly so we wanted to get it just right!
I really like the song "Looking Good". Can you tell me about writing that song?
Lalo: When writing looking good I wanted a Three Cheers for Sweet Revenge feel in with a heavy / octave driven guitar style.
Donnie: I had a lot of fun writing the lyrics to this song because it started out as just something fictional, but as I worked on it I was able to write about a specific situation but in a more story-like way which was super cathartic and fun! For me this song is definitely the product of a lot of Alkaline Trio influence.
Do you have a favorite lyrical or musical moment from the album? Why?
Lalo: The instrumental at the end of Picture is just as fun to listen to as it is for us to play live. One of our favorite moments in the album and in our live sets.
Donnie: I really love the transition between Better Than Dead into Picture on the album. The super intense ending of Better Than Dead fading out then crashing right into Picture gets me so hyped. I also love the humming/whistling section of Vicious. It is so sweet.
What's the meaning behind the title 'Fever Dream' and why do you feel like it fits this set of songs?
We felt that "Fever Dream" was a good name for this collection of songs because a recurring theme throughout the record is being disoriented and not in your right mind. When you think of a fever dream, you think of something really weird and distorted, and that's what a lot of these songs are about.
The album artwork is really interesting. It almost has a hypnotic vibe to it. Who came up with the concept for it and designed it? What is the meaning behind it?
Fever Dream has a dark undertone and had a similar feel to me (lalo) and Donnie as Insomniac by Green Day does. We have always been a fan of the artwork for that album so we thought it would be cool to do a collage style cover. Chris #2 introduced us to Doug Dean who specializes in that style and we sent him some art that we liked and he came up with the current art we have today. We're super stoked on how it came out.
You're releasing a vinyl pressing for the album. What can you tell me about the packaging and variants for it?
We were excited to have more options with packaging with Pure Noise so we kind of let Doug Dean who designed the cover have free range artistically and we loved everything he came up with and feel he really hit it out of the park. The green and blue vinyl that the records are pressed on is so beautiful and it really matches the overall aesthetic of the album and artwork for it.
You're working with Pure Noise for this album. What made you decide to go with them? What has the experience been like so far?
Being from the Bay Area, Pure Noise has always had a big presence in the bay scene and it felt like a no brainer for us. We were just stoked the feeling was mutual. Working with them has been great! They're extremely helpful and make the 'hard' part of being a band feel really easy and fun.
What are some of your past and current favorite albums or artists from the label?
I (Donnie) am and have always been a big pop punk fan so The Story So Far's "Under Soil and Dirt" has always been one of my favorite records. I'm also a big fan of Microwave and Prince Daddy & the Hyena, who are also now our label mates! The newest Prince Daddy record is one of the best albums I've ever heard. I'm so stoked on it.
Thanks for taking the time to answer the questions. Do you have anything else that you would like to add?
Thanks for letting us talk about the album and all I'd want to tell people is to come catch us on tour and say hi!
Follow Grumpster:
Follow Sound In The Signals: