Forever Came Calling - Sound In The Signals Interview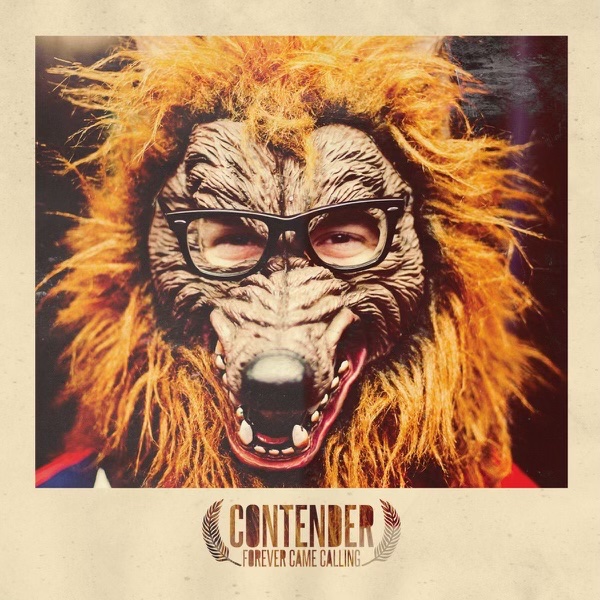 I recently had the opportunity to interview
Forever Came Calling
. We discussed their thoughts looking back at their album, 'Contender' as it nears the ten-year anniversary, how writing "I'll be better, I promise" changed how Joe approached writing music and how channeling The Rock helped him record vocals for the album, their plans for the anniversary tour, how touring has changed, the potential for new music, and more. Check it out below.
First, thanks for the interview.
ALL: THANK YOU FOR THE INTERVIEW!
You're set to celebrate the ten-year anniversary of 'Contender' this summer. What are your thoughts looking back on it now?
JOE: 10 years of Contender is wild. I remember when we put the record out, I asked myself "will anyone even care?" I think as a young musician so much was "riding" on Contender in my head that it made the release stressful. We were touring so much I couldn't sit and examine where my anxiety was coming from. So 10 years later to see that the album has a life of its own is pretty surreal. The main thing I am reflecting upon is thankfulness. I'm thankful we get to celebrate 10 years of a very important part of our lives with our fanbase. It's truly humbling and exciting.
CODY: I am a recent re-addition to the band—I am not Contender alum. I grew up with Joe and I played with the band up until a year before Hope Passion, the EP that preceded Contender, was released. My vantage point on this run of shows is a tad different because my experience with Contender is as a fan and a friend. Contender, really, ranks among my all time favorite albums. You can scour Twitter for my yearly contributions to the Spotify Wrapped screenshot spam that everyone does and you'll without fail see Contender in the top five.
This album means a lot to me. I was always so proud of my friends for writing such incredible music and for taking the band so far. To be asked to play is a surreal privilege, to build a different relationship with this album that I love. Kind of bonkers.
Can you take us back to the time when you were writing the album and tell us more about that process?
JOE: We wrote the record in my parent's garage in Joshua Tree. Bryce, John, Ron, and I sat in a circle and just hammered out every idea we had. We got to Panda Studios and Sam created new arrangements of the songs and we all struggled initially to make changes because we thought we knew better. That is until Sam sat me down and told me I needed to write a better chorus for "I'll be better, I promise." He said the song deserved more. So at the end of a 12 hour day in the studio, we would all go into writing mode to prepare for the next day. At one or two in the morning I wrote the vocal melody that is the chorus now. We all agreed that as much as we hated not sleeping, that chorus made it all worth it. That moment changed how I approach writing music for the rest of my life. It helped me to understand that constructive criticism is healthy and if you use it correctly makes the song better.
What's a moment from the time during recording that sticks out to you that you haven't discussed before? What came easiest in the process and what took more time?
JOE: Vocals! These did not come easy. I had bad imposter syndrome tracking the vocals. I would wake up every morning before tracking and get physically sick from the "pressure". During one of these anxiety attacks Bryce calmed me down in the coolest way. I'm a huge pro wrestling nerd and so is Bryce. Bryce gave me a hug and said "Dude, do you think the Rock wonders if he's The People's Champ or does he just Rock Bottom a mother fucker and just is?". To which I said "No way, he's the fucking Rock" Bryce was like "Exactly. You're supposed to be here. You have worked for this and you know what to do. Go be the Rock in that fucking booth". He would then yell pro wrestling finisher moves at me when he could see my confidence was wavering. It's what got me through that process and something I still use as a mantra today. "Be the Rock" hahaha
You recently announced plans for the "10 Years of Contender" tour to celebrate the anniversary with support from Homesafe, Pollyanna, Handguns, Nominee, and Death Lens. What can you tell us about what you have planned for the shows?
JOE: It's a little early and the details are just starting to come together but we have some very cool events that will coordinate with certain shows and nothing like it has been done before. Contender Cup.
CODY: I am a huge, huge, huge gear nerd. I have access to two studio caliber amp modelers, I am prepping wild stuff with MIDI, and back-end audio stuff for the rest of the band. I had the benefit of being intimately familiar with these songs when Joe asked me to play, so I was instantly thinking about what else we could do to make our sets memorable. I'm looking forward to making this an experience. Sonically, I really do think we're going to put on the best sounding live shows FCC has ever done.
I feel like a dweeb but it really is just so dope to get to run through this album. I feel like I'm living this fantasy LARPer life. It's a privilege to be able to play this music that means so much to so many people, so I've just decided to be a huge nerd and try to be as ambitious as possible for the sound for these sets. Transitions from songs to songs, textural elements.
I think we could just play Contender from front to back as it appeared on the CD in 2012 and that would be a show worth going to. But I want folks to leave and be like "Bruh, I did not know that they could just pop off like that".
I've been putting together this lush, dreamy transition into Front Porch Sunrise. Lots of delay, kinda edge of break-up guitar tones but definitely short of the bite that the song was recorded with. Amp choice that is unique for this genre of music. For fans of the band, the intro chords to Front Porch Sunrise are iconic. The transition flirts with those chords in different places on the fretboard. I'm hoping to get that "Is that, is that what I think it is?" reaction from folks. Let them sit in that "Yeah, I think it's gotta be..." feeling for thirty seconds before going into the song as they know it. Small touches like that.
Joe has been working on incorporating visuals into the set. Our home—29 Palms, Joshua Tree, the Mojave Desert—is prominent thematically for the band. How do we take that on the road with us? At one point in time, he suggested that he was down to shoulder $10K in credit card debt to get an LED wall. We pretty quickly insisted that he don't do that but it was too funny to not mention. Everyone is working on something that can complement the music. It's really rewarding to see things come together.
Everyone has had to stay trapped inside, more or less, for the better of two years. We have to put on the best show possible for folks that come out after slugging through all that bleakness.
You're also set to perform at the So What?! Festival on Sunday, May 28th. You've often toured extensively in the past. What's changed over the years? What do you enjoy the most about touring?
JOE: FCC we're true road dogs in our heyday. It's a lifestyle I love but would never want to do again. Being gone for 9-11 months out of the year is taxing on every part of your life. I think it's cool that artists no longer have to have a rigorous touring schedule to make ends meet. I think it also makes festivals like So What?! so much more special. The lineup for So What this year is arguably one of the best I've seen especially in modern festivals. I think what So What has going on is ushering in the era of "no genre". The continuing thread through that festival is simply "fuck genre, good music" I think that's badass.
Are there any plans to repress the album on vinyl or to have any other physical products for the anniversary? If so, what can you tell us about it?
JOE: We are hammering this out now. 100% we will be doing a repress and lots of fun items. Nothing I can officially say just yet but we are excited.
Are there any plans for new music anytime soon? If so, what can you tell us about it so far? What else is coming up for the band in 2022?
JOE: Right now I'm just in a "flow" state of trying to collect as much new material as possible. I've been doing lots of writing sessions in LA and the Hi-Desert. For the first time in years I have something I want to say. The energy around these songs is refreshing and I'm excited to share it when the time is right. As far as the rest of 2022, we are focusing on celebrating Contender in the right way. 2023 seems like a good year for new things.
CODY: I have an ever-growing home studio setup and I'm churning out disparate parts to punch in. That's sort of how my brain is wired—it's actually a terrible habit to write like that but it is what it is. I'll shoot Joe over fragmented stuff and there's plenty in the can.
Some mornings Joe will just drop a full song demo in our group chat like it's not a big deal. The legitimate opposite end of the spectrum. He'll ask for feedback and we'll have to get nitpicky with stuff like, "this one very specific line in the bridge is delivered kind of weird" or "I don't like the guitar tone in the first two bars of the chorus". That's a pretty decent one-two punch though.
Thanks for taking the time to answer the questions. Is there anything else that you'd like to add?
JOE: I appreciate you giving us a platform to talk about the record and catch up on the band. Please follow us on social media @heyitsfcc! Thank you again for everything.
CODY: Of course. This was fun. I just wanted to thank all the band's fans for their enthusiasm after the tour announcement. Ticket sales have gone really well. Is surreal to see tickets for a show five months out, supporting an album that is a decade old, get gobbled up like this. We're going to make it one to remember.
Follow Forever Came Calling:
Follow Sound In The Signals: