Astral Tomb - Sound In The Signals Interview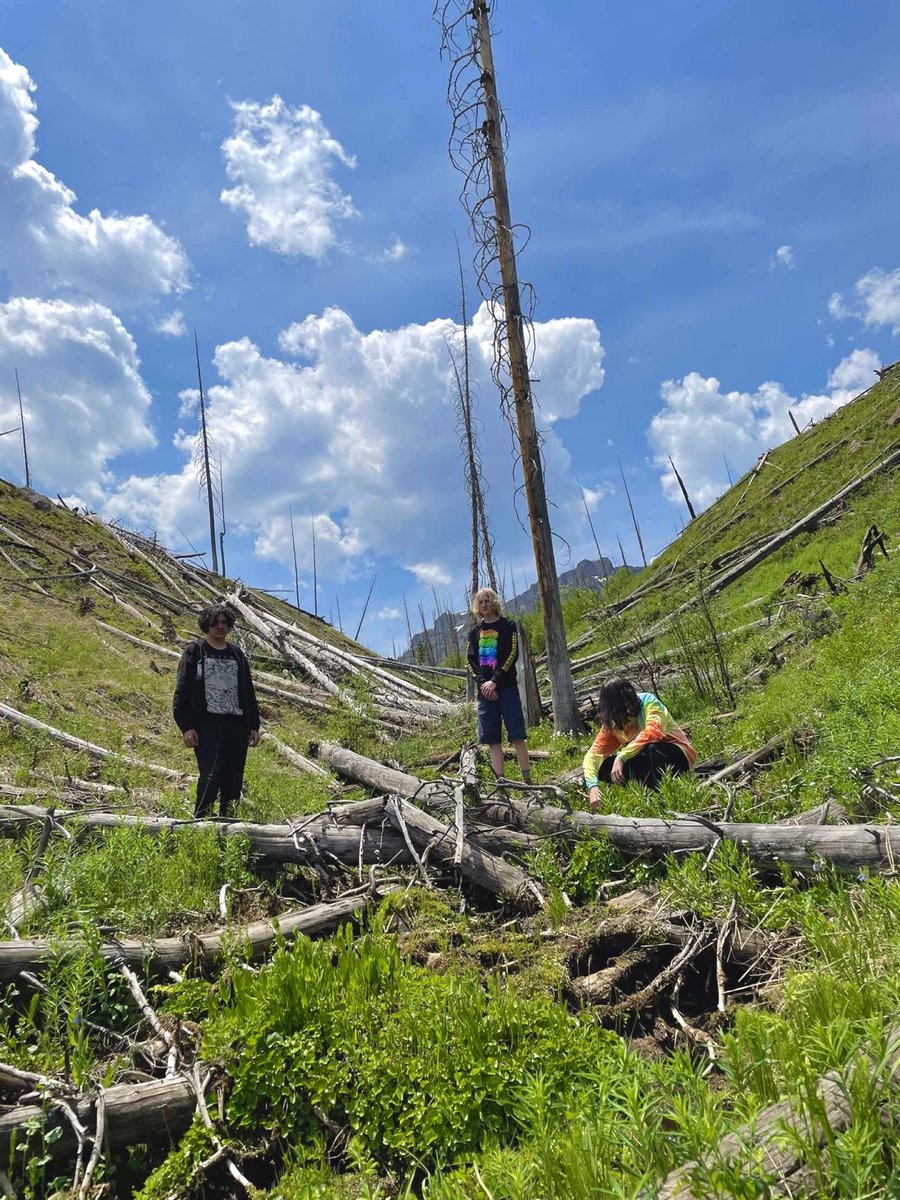 I recently had the opportunity to interview Astral Tomb. We discussed the writing process for new album, 'Soulgazer', recording it on analog tape at World Famous Studios, their main cosmic and sci-fi influences, the bands that made them want to start playing music, current influences, the artwork for their 4-way split, 'Chasm of Aeons' and 'Soulgazer', vinyl details, and more. Check it out below.
First, thanks for the interview.
It's our pleasure!
You recently released your album 'Soulgazer'. Can you tell me about the writing and recording process for the album?
Every practice, which we have twice a week for around 8 hours, we start by jamming, completely improvisationally, until we can't conjure up any more music. This is how we write riffs. For some of our songs, specifically Inertia (Crashing Through the Doorways of Eternity), Traversing the Wandering Star, and Ascending a Pillar of Light, we will write structures with these riffs, which we'll tweak and morph as we jam. This process is especially helpful if one person sat down and wrote the entire structure, which often is the case, because everyone's creative voice gets showcased on the song. Sometimes, though, an entire song appears from the mire of hours of improvised death metal, and will hardly change before we record it. Such was the case with Transcendental Visions.
How was recording at World Famous Studios compared to your previous recording experiences?
Our previous recording experiences were with four microphones between us in Michael's and Adrian's basements for Degradation of Human Consciousness, and in a free community studio in the back of a Boy's and Girl's Club for Subterranean Forms and Chasm of Aeons, which were mixed by Max Miller, huge shoutout to him, so World Famous Studios was definitely a big step up for us. The opportunity to record our debut LP on analog tape is something that we will never forget, and Pete de Boer's input on our album did nothing but elevate it.
What are your main cosmic or sci-fi influences? Are there any particular bands, authors, movies, and/or shows?
Our main cosmic influences when it comes to music are Blood Incantation, Pink Floyd, and Gojira, not to mention Afterbirth, Rings of Saturn, Brian Eno, Tomb Mold, Stargazer, and Wormhole, omitting many. As for literature, much inspiration comes from Frank Herbert, Carl Sagan, Orson Scott Card, Isaac Asimov, and Dan Simmons. When it comes to movies, Alien, 2001: A Space Odyssey, Star Wars, Blade Runner, The Matrix, Interstellar and The Thing are all incredible. We don't really watch television, so there's no shows for us to list.
What bands made you want to first pick up instruments and who have been some of your biggest influences?
For Zach, AC/DC and Rush were the two reasons I started drumming, and bands like The White Stripes and Beastie Boys have been influences on me for my entire life. More recently, and more importantly to my work with Astral Tomb, my most important influences have been Tomas Haake of Meshuggah, David Garibaldi of Tower of Power, Zach Hill of Death Grips, Danny Carey of Tool, and Mario Duplantier of Gojira.
For Michael, bands like Black Sabbath, Nirvana and Slipknot were the biggest reasons I decided to pick up a guitar. More recently though I've found huge inspiration in guitarists like Paul Riedl of Blood Incantation, David Gilmour of Pink Floyd and of course Eddie Van Halen from Van Halen. As far as the synth stuff I played on the album my biggest inspirations are Hoverkraft, Tangerine Dream and even the synth work done by hip/hop producer Pierre Bourne.
For Adrian, Linkin Park and Metallica were his first bands that inspired him to start playing guitar. More recently bands like Meshuggah, Allan Holdsworth, Defeated Sanity, and Nile's guitar playing have had a bigger influence on his playing and the way he approaches the instrument.
Who chose the Bruce Pennington artwork for your 4-way split, 'Chasm of Aeons'?
Xander from Cryptic Shift can be credited with choosing the art. We are thankful that we got to use such a legendary artist for one of our releases, so a big shoutout goes to Xander, and of course to Bruce Pennington.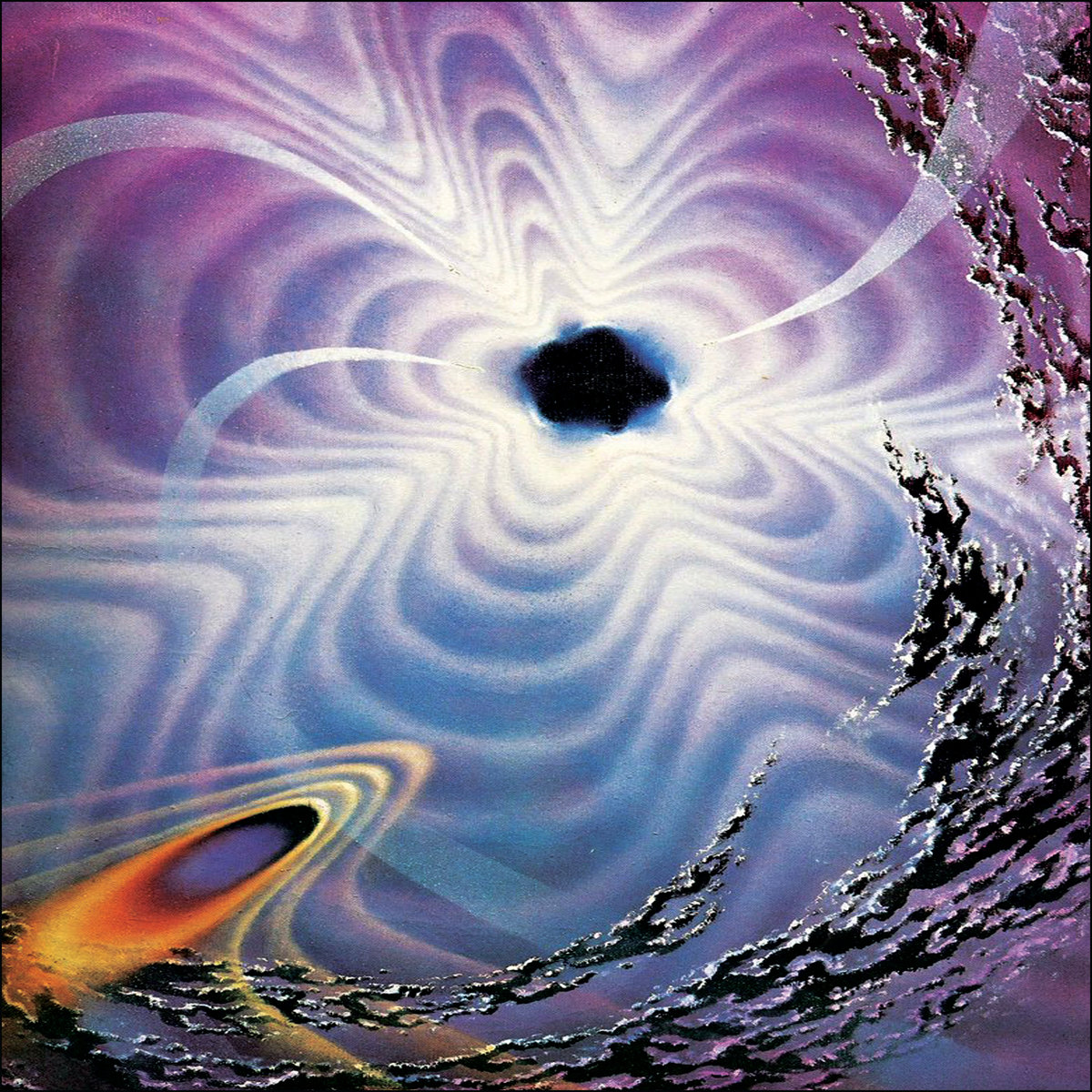 The artwork for the new album is really cool. Who did the artwork for the album and what is the meaning behind it?
The artwork for Soulgazer was created by a Soviet Science-Fiction artist named Andrey Sokolov. He unfortunately passed away in 2007, but we were allowed by the galleries holding the art to use it. To us, it represents the dichotomy of everything, and the violence in the beauty of life. It seems to us to be a cosmic yin and yang.
I heard there is an upcoming vinyl pressing for 'Soulgazer'. What can you tell me about the packaging? Are there any cool 'Soulgazer' vinyl variants that we should be looking out for?
The vinyl packaging, along with the packaging for the Cassettes and CDs was designed by our very own Michael Schrock. Unfortunately, we don't have any word for you on what vinyl variants there will be, that's a better question for Blood Harvest Records.
Thanks for taking the time to answer the questions. Do you have anything else that you would like to add?
Thank you for having us! There's not much more to add. Our beings are expressed most truthfully through our music, so if you're itching to hear more from us, you should listen to Soulgazer, and follow us on Instagram under @astraltomb_death.
Follow Astral Tomb:
Follow Sound In The Signals: