Pep Squad - Sound In The Signals Interview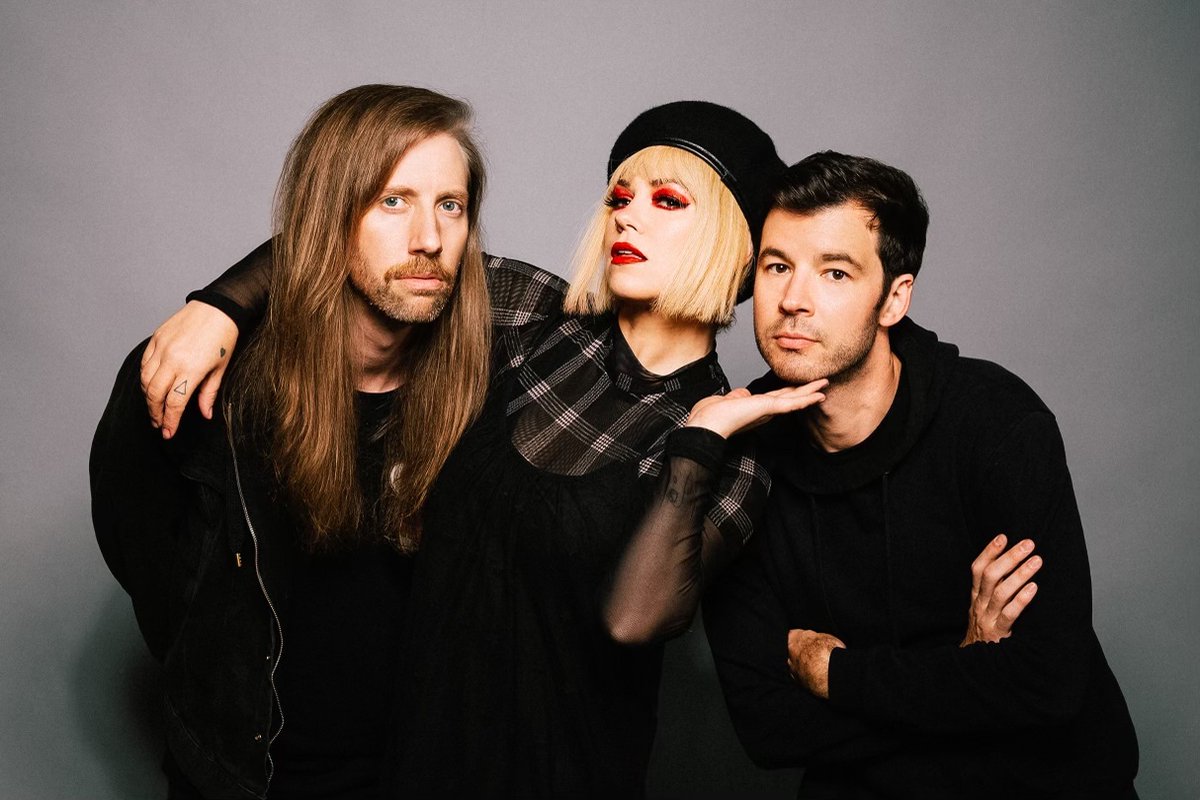 Brynne Zaniboni
I recently had the opportunity to interview Pep Squad. We discussed how their unique set of influences and backgrounds "
almost complete each other's musical brains
", the writing and recording process for new song, "Little Game", filming a music video and creating the artwork for the song, having songs featured in TV shows, what's coming up in 2022, and more. Check it out below.
You each bring unique perspectives and experiences from being in other bands, writing for other bands, and producing and composing music for networks. How do you bring that together for the band?
Curtis: It's really been an awesome experience bringing our 3 worlds together. Everyone comes with their own story and perspective, successes and lessons learned. Pep Squad has given us all a unique outlet creatively, we know when we come together to write it's going to be fun as hell and rock even harder.
Dan: Everybody has such a unique set of influences and backgrounds that we almost complete each other's musical brains. Curtis always manages to see some big picture element that I miss because I'm caught up in the details of the production. Kat takes what would otherwise be a pretty basic lyric suggestion, flips it on its head, and makes it cool AF. We trust each other, try every idea, and keep pushing until we're all stoked on a song.
You recently released your new song, "Little Game". What was the writing and recording process like for it?
Curtis: We are a rock band first, yes, but we take a lot of inspiration from hip hop, the attitude, bravado and playfulness of it. We thought on this one we'd lean into the Missy Elliot and Pharrell vibes, a bit of early 2000s hip hop in feel.
Dan: We wrote Little Game during the height of the pandemic, so it was over Zoom. I had recently turned my home studio into my new daughter's room, so I cooked up the beat next to her crib. It started with a couple quirky sounds, the title idea, and the Missy Elliot/Pharrell inspiration. Once I had the skeleton track built, Curtis and Kat just let the lyrics pour out of them. It felt easy, and it's always exciting to push ourselves into a new musical territory. The bridge of the song needed some extra Pep vibe so we added that gnarly guitar part.
In all honesty, I didn't fully understand the song until I showed up for Day 2 of the video shoot. Everybody on our team loved it. I trusted them, but I didn't really like or get the song. It took seeing our dancers smash a Rock 'Em Sock "Em Robots for me to finally be like "OH fuck, this is what Little Game is. This is DOPE!"
Can you tell us more about filming the video?
Curtis: We wanted the video to mirror the same angle we took with the song. We watched a lot of those videos for inspiration, Missy, Pharrell, all the Hype Williams video catalogue. We wanted it to be fun, weird and a little bit sinister.
Dan: Filming the video was fun as hell. I mean, who wouldn't have a good time jumping around in a Yeti costume and hanging out with a clown with your close friends? We trusted Fre, our badass director and editor, to take our vision to the moon, and he did exactly that. He assembled a team of very talented and creative people to join us on set and bring it to life. There was obviously a little tequila involved toward the end of the shoot, so that turnup in the final scene is VERY real.
The song has unique artwork. Can you tell us more about creating it and the concept behind it?
Curtis: Rock em sock em robots is such a classic game and we wanted the artwork to feel and look like an old board game box cover. But our game and music is for the punks, outsiders and undead, so we figured even they like to play games on a rainy day and this would be that game.
Dan: We're lucky to have made friends with some very talented people. Our homie Alec Strickland (Volt Creative) took our concept and gave us this image in no time. He and his team made this look easy and we're always stoked to work with him on visuals when we can.
You've had songs featured on TV shows such as 'Batwoman', 'CSI: Vegas', and more. How does it feel to have your music featured on television? Is this something that you'd like to pursue more?
Curtis: It's a huge thrill to see our music in tv and film, it's like a music video, especially since our music is used in so many action sequences. We hope to keep that going, it's been an amazing way for us to make fans.
Dan: The wild thing about landing TV placements is how our music elevates a scene, and the scene elevates our music. It always feels exciting in the studio, but when you see Queen Latifah on screen shooting the bad guys, the girls from Netflix's Teenage Bounty Hunters kicking ass, or UFC Fighters smashing each other to our music…it gives off a new level of hype. We feel lucky that our music happens to work in this world and would love it if that continued. I'm dying to get our song in a video game or major movie trailer, so I'll start that manifesting now.
What's next for the band in 2022? Are you working toward new music? If so, what can you tell us about it so far?
Curtis: First full length album this spring! We have a few more singles to come out before them, one being a collaborative single with the one and only LG. We are always making new music but we are looking forward to an album that people can really dig into.
Dan: We've talked about doing a string of shows this spring. We were ready to rock before the pandemic and are excited to put this thing on stage!
Thanks for taking the time to answer the questions. Do you have anything else that you would like to add?
Follow us on all the socials and join our Pep Squad fam!
Follow Pep Squad:
Follow Sound In The Signals: