House Parties - Sound In The Signals Interview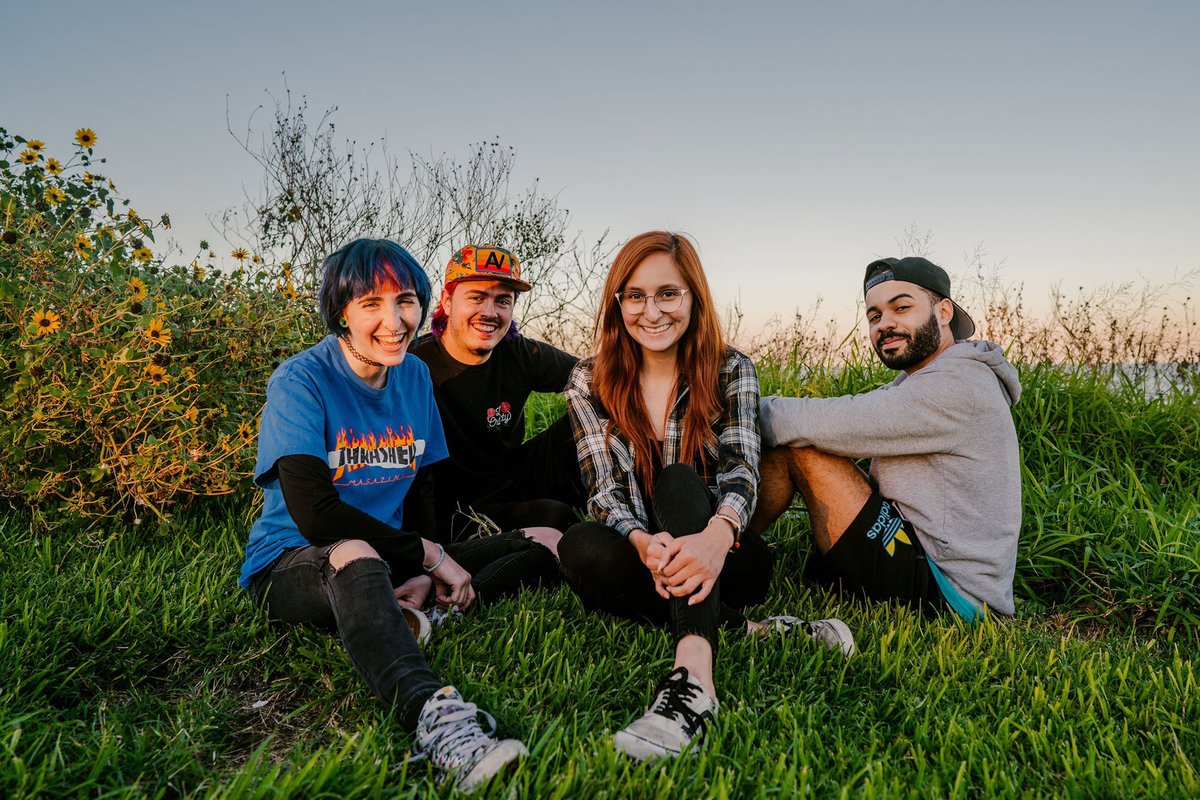 I recently had the opportunity to interview
House Parties
. We discussed band highlights from the last year, recording their new acoustic version of "Hindsight", their tour with Van Full Of Nuns, and more. Check it out below.
First, thanks for the interview.
Of course!
You just released an acoustic version of "Hindsight". It's been about a year since the original was released. How has the last year been for the band and what are some of the highlights?
Oh man, this past year has been a rollercoaster for this band. We've been given so many opportunities for us like Unsilent Night and now we're opening up for KennyHoopla in Houston. I think the three main highlights for me were having Wesley and Haley join the band, releasing our debut EP 'Tiny Rooms', and touring with Van Full of Nuns.
What's been the biggest surprise and/or opportunity that's happened to the band since you released "Hindsight" last year?
I think the biggest surprise/opportunity was definitely getting offered to play Unsilent Night alongside some of our favorite artists we listened to back in middle school. I literally had to catch my breath when I saw that message.
Can you tell us more about the recording process for "Hindsight (Acoustic)"?
Well, months ago we got an offer to open up for Aaron Gillespie's acoustic tour coming through to Dallas, and we had to submit an acoustic version of a song, so we chose Hindsight. We spent about nine hours working on it which includes recording vocals and guitar, mixing, adding all the special effects and whatnot. We liked it so much we just decided this was the perfect time to release it!
I thought the announcement video clip was really interesting. Is that real hair being burned by the candles in that clip? Is that clip from a larger music video?
Yes! So our talented friend, Avery Whaite, who is an amazing videographer and helped create this vision I impulsively had like three days before we filmed. I was inspired by a photo I saw on Pinterest and knew exactly who I wanted to use as a model, my great friend Venus. We wanted them to put their face in the cake while candles were burning only on the side that was being filmed. I told them to only do it at a distance from the fire and they still wanted to just go for the middle and when they did their hair caught on fire. The best shot we have and they love it. Unfortunately, the videos were just for a teaser.
You just finished a tour with Van Full Of Nuns. What were the shows like and do you have a favorite moment from the tour?
GOD, that tour was so much fun..and cold. Van Full of Nuns are such a supportive, amazing and talented group of guys and saying we love them to death would be an understatement. The shows were kick-ass and screamed every time we would play decode. My favorite moment from the tour was on the last show in Houston, one of my shoes came untied and the entire crowd was screaming for me to tie it, so I took off my shoes and jumped around the rest of the set in my socks.
Thanks for taking the time to answer the questions. Do you have anything else that you would like to add?
Thank you for interviewing us! Make sure to follow us on socials @housepartiestx and Spotify!