Joystick! - Sound In The Signals Interview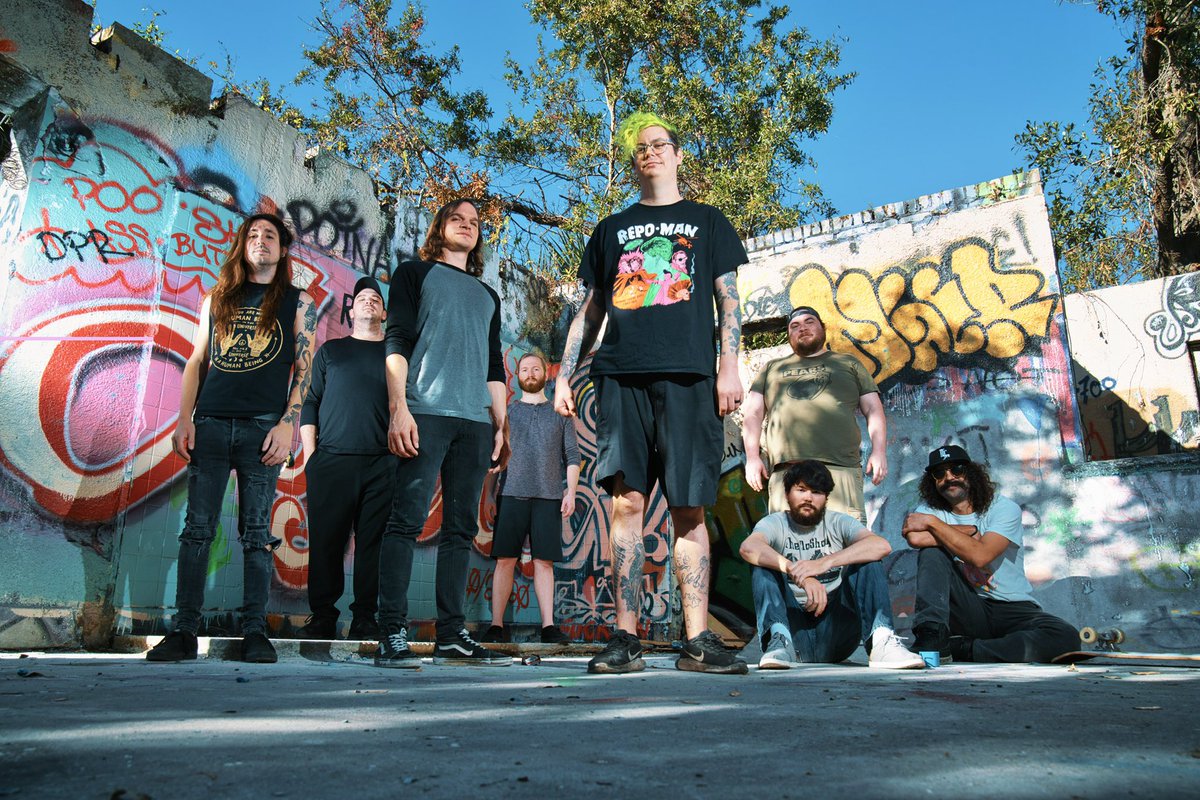 I recently had the opportunity to interview Joystick!. We discussed how it feels to have their latest album, 'I Can't Take It Anymore' out, creating the artwork for the album, how they used emotions during the pandemic to capture the energy on the album, when to expect the second vinyl pressing, the ska scene, tour plans, and more. Check it out below.
First, thanks for the interview.
Thanks for reaching out. I really dig yall's site. Music, comics, movies, got all my interests covered.
Your album 'I Can't Take It Anymore' came out earlier this year. Have you been pleased with the response it has received so far? How do you feel now that it's been out for a while?
Yeah, definitely. It actually has been pretty overwhelming. When we first started working on the album it was the beginning of the pandemic so it was really a life saver for me. It gave me something to do with all my free time. And as far as the lyrics go it was very cathartic to get those personal feelings out of my brain and into the world. I am glad to see that the songs are resonating with so many people. On the other hand it's also pretty rad to see we sold out the first pressing of 600 vinyl in just a couple months.
I really like the artwork for the album. Can you tell us more about that image and the concept behind it?
We struggled with the art for a long time. We went through many different artists and photographers but nothing felt right. We were coming up on the deadline very quickly and Mike (from Bad Time Rex) needed something soon. A few of us Joystick guys were brainstorming when we decided to try burst photography on something breaking. We went to the thrift store and bought a bunch of ceramic figurines. I climbed up on a latter and dropped them onto porch in Clay's backyard. We one had one chance with each drop and got very lucky. It's a beautiful photo and we really felt it encapsulates the overall theme of the album.
I also really like the energy you captured on the album. What were some of the things you did while recording and mixing to capture the energy on the album?
I actually was talking with the guys about this the other day. The state of the world while we recorded this album was fucked. Well more fucked than normal. I think we took all of the emotions we were all dealing with at the time and put them into recording. I can definitely tell. Also there was lots of coffee. Lots and lots of coffee.
One of my favorite songs from the album is "Carrot and Stick". Can you tell me more about writing that song both musically and lyrically?
That was actually the first song I wrote for the album. I had written it years before any of the other songs. I had a melody, but no lyrics yet. As it came closer to us going to the studio the words kinda worked themselves out. It's one of the more lighthearted songs on the album for sure.
You released a vinyl pressing for the album, which looks like it sold out. Is there any chance that we'll see another pressing soon?
Yeah. It sold out in like 8 weeks I think. We ordered a second pressing almost immediately, but with the way everything is right now it takes months to get vinyl pressed. Anyway the second pressing will be here next month. Just in time for the holidays!
There's been more interest in ska over the last couple of years with some people calling it a "ska revival". What do you think it is about the genre, or the bands in it, that has been appealing to people lately?
For many people, myself included, music can be a great way to escape. The world can sometimes be a very dark place. The past 5 or 6 years seem especially dark. But the world can also be a great wonderful place. I feel the ska scene as a whole is very accepting and caring. Also it's kinda fun to be goofy and dance around. It's a great place to step away from the world for a bit. Come as you are, be yourself and have fun with like minded people.
What's coming up for you for the remainder of the year and in 2022?
We are finally getting back to touring in December. We are one of those bands who constantly were on the road before the lockdown. Next year we have several tours being lined up and who knows... maybe recording some new stuff.
Thanks for taking the time to answer the questions. Do you have anything else that you would like to add?
Just wanna say thanks to you and everyone else who has been keeping the scene alive during the past two years. I'm very glad and hopeful that things are starting to go back to normal. We're gonna be touring a lot next year and can't wait to see everyone! Much love. Be good people.
Follow Joystick!:
Follow Sound In The Signals: