Youth Fountain - Sound In The Signals Interview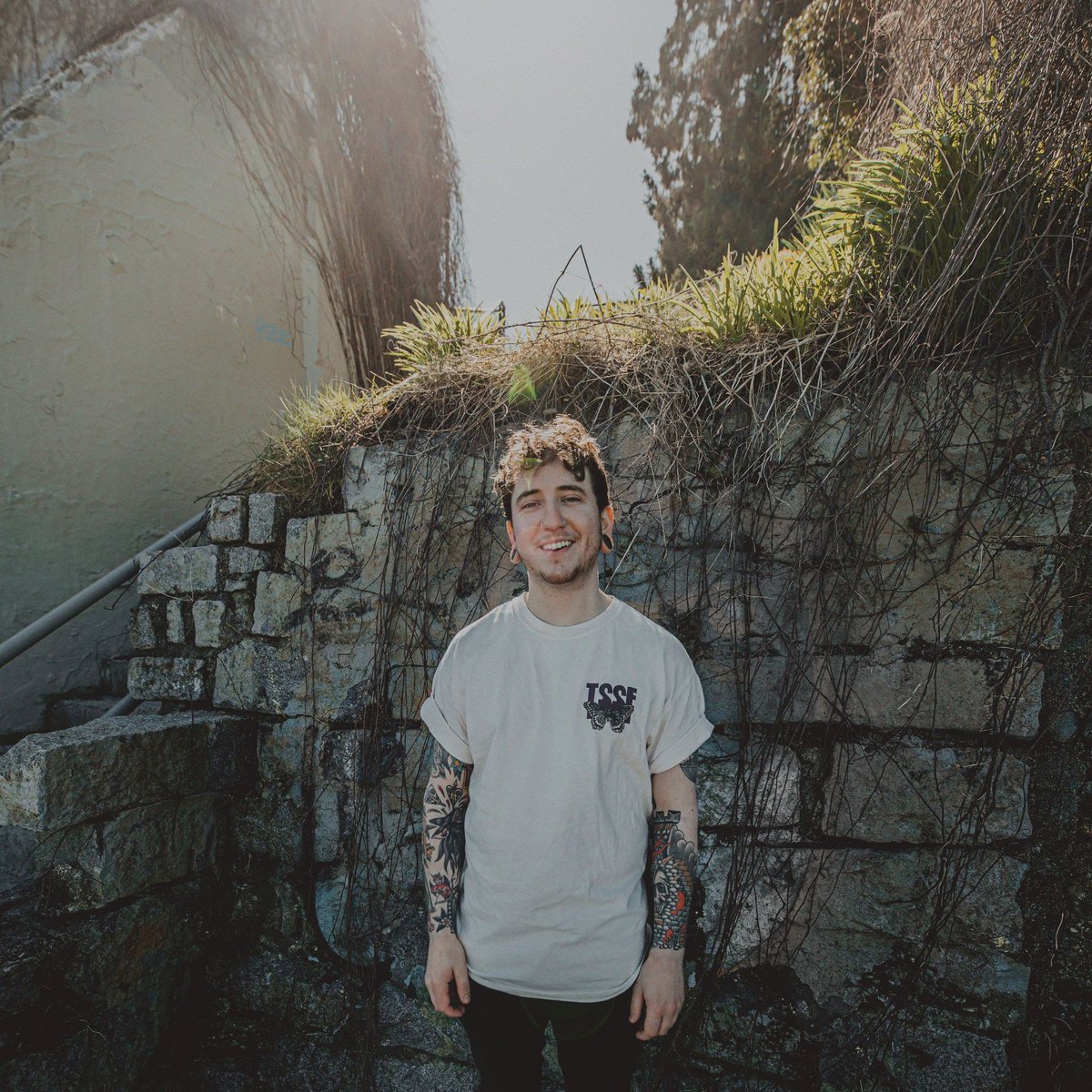 I recently had the opportunity to interview Tyler Zanon of
Youth Fountain
. We discussed how new album, 'Keepsakes & Reminders' explores "
self image & self esteem issues, the human condition, finding meaning in life, existential dread, past relationships
", creating the album's artwork and its connection to the theme of the album, which songs came easiest and hardest to write, his favorite musical moment from the album, vinyl variants, and more. Check it out below.
First, thanks for the interview.
Of course!
You recently announced your new album, 'Keepsakes & Reminders'. What are some of the lyrical themes and inspirations for these new songs?
The lyrical themes on this record are sort of similar to the last record (LTOFS). Since I was a younger kid and started writing music, my stuff has always leaned towards a more 'emo influence' so this record sort of just revolves around those same self image & self esteem issues, the human condition, finding meaning in life, existential dread, past relationships with former friends or partners. Maybe this time with more of a nostalgic reminiscent twist on things I would say?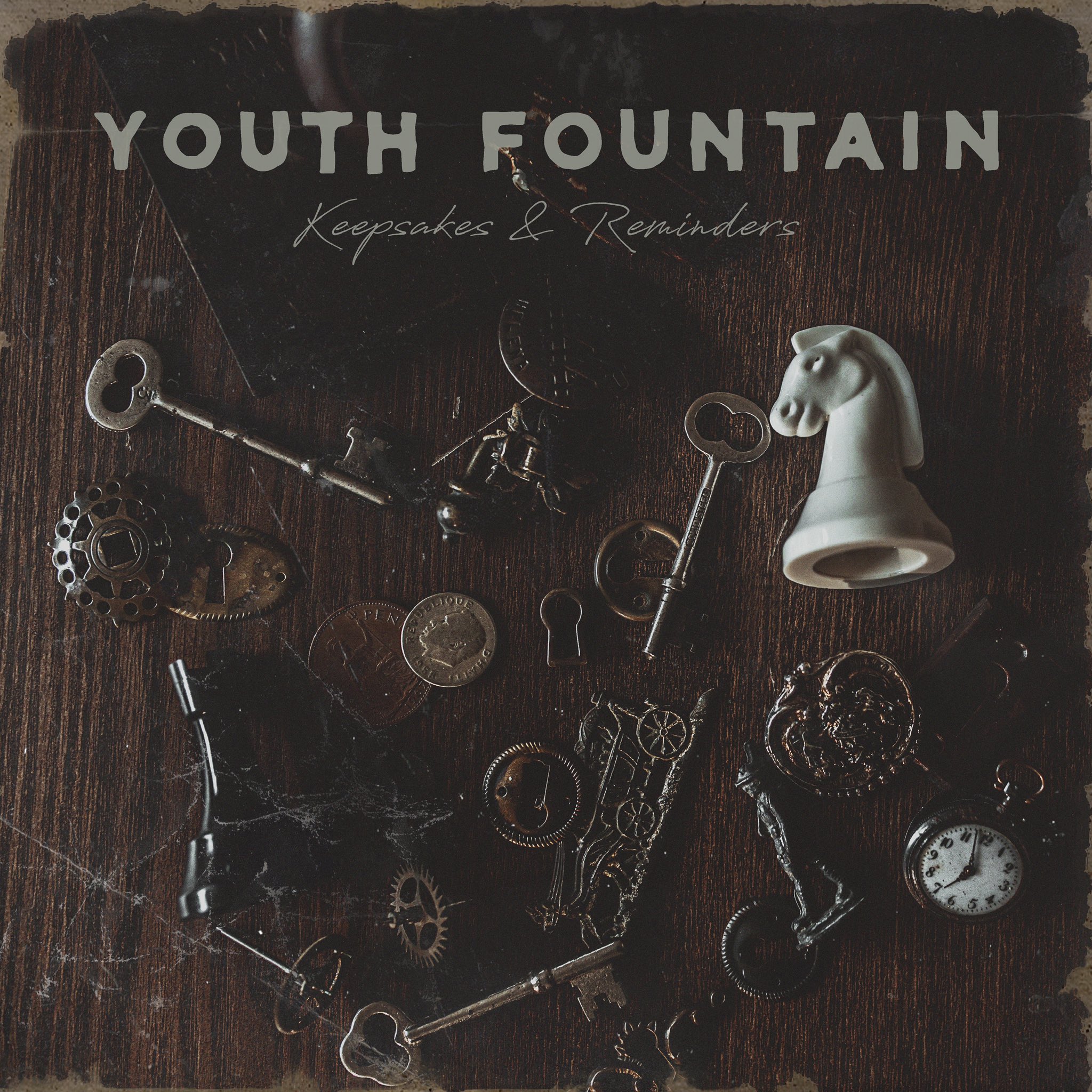 I really like the artwork. Who came up with the concept for it and how did you decide what items would appear on the cover?
I actually came up with it! I thought with the reoccurring themes of the record talking about old memories of better times - having reminders and souvenirs from moments you might have kept, being scattered on a table really showcased the album title. I actually collected a lot antique items over the past few years knowing I would use this idea one day and I'm really happy it came to fruition.
Which song was the easiest to write for the album and on the other end which was the hardest one to write?
I would say the easiest to write musically was the song 'Mishap'. I remember tracking that one in the summer of 2020 last year. I was listening to a lot of really poppy tunes and wanted to have a go at doing something like that and it just pieced together structurally very smooth. Probably took a day to write that one.
Hardest was either 'Vertigo' or 'Dark Grey'. Originally, 'Vertigo' was written in a completely different key, so when it came time to recording vocals I couldn't hit any of the notes at all. It was just at an impossible vocal range for anyone, so having to re-record all my guitars once again was a little bit of a set back. 'Dark Grey' was also tough since it's just a longer track and I struggled for a long time finding the right lyrics to sing in that particular track.
What's your favorite musical moment on the album?
In terms of musical moments, I really like what my friends Patrick Farrugia and Graham Gomez did with the track 'Reminders'. It's this really beautiful interlude into 'Dark Grey' that builds up using orchestra samples, pads and synths that sounds like something you would hear off the Lord of the Rings score haha.
The vinyl variants look very neat. Pure Noise always has a lot of interesting vinyl variants. How much input did you have when coming up with them?
Good question! Funny enough, there isn't much of a say that goes into the vinyl variants. Most bands are just given what the label feels would look right and go with what they choose!
Thanks for taking the time to answer the questions. Do you have anything else that you would like to add?
Thank you for having me! Also thank you to anyone who follows the project & cares about the music. From the bottom of my heart, you mean the world to me.
Follow Youth Fountain:
Instagram
Twitter
Facebook