July Crowd - Sound In The Signals Interview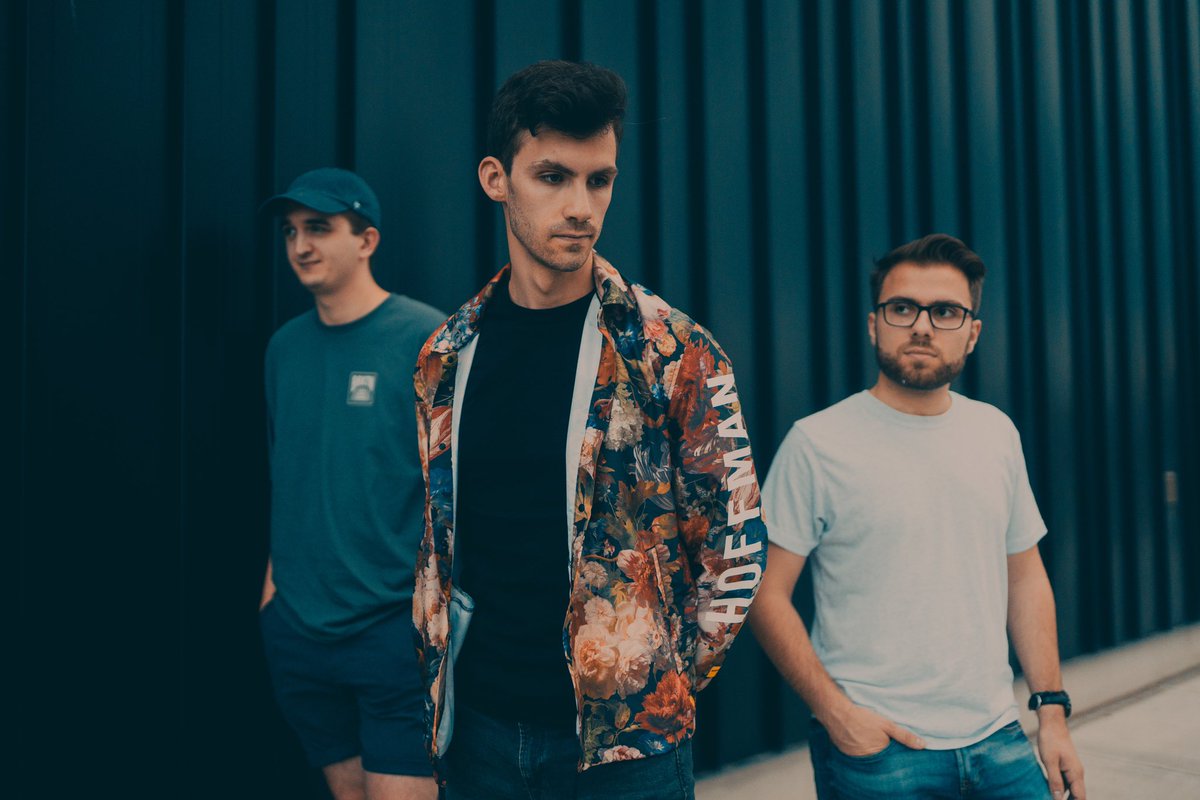 I recently had the opportunity to interview
July Crowd
. We discussed how they formed the band, writing and recording their new EP, 'Roses & Adderall', creating the artwork for the EP, which song was the easiest to write and which song was the hardest to complete, how they chose the title for the EP, and more. Check it out below.
First, thanks for the interview.
Hi we're July Crowd from Prince George, British Columbia! Thanks for having us for an interview!
Can you tell me how you got together and formed the band for those who may be unfamiliar? How did you initially become interested in music?
Dom: Nic, Niko and I have been close friends since college, and we used to play songs together in Nic's basement after school because it was fun! In 2019 I had started writing some demos and it was just natural to get the boys involved in that. We considered ourselves a band ever since.
It helps that the three of us grew up on a lot of the same albums, so musically we share a lot of common ground!
Your new EP, 'Roses & Adderall' came out recently. Can you tell us more about writing and recording it?
Dom: This was such a cool experience! It was our first time working out of a professional studio! The recording experience was so much fun, even though it was a lot of long hours and late nights to get every detail right. We thank our producer Connor for that, he really took his time with us.
Writing was interesting since every song was done quite differently, some songs started with a guitar part from Nic, or just a cool hook from Niko or myself.
I really like the artwork for it. Who came up with the concept for it and designed it?
Nic: We're stoked with it too! Did some looking around online because we couldn't find someone locally that had a style we wanted. I ended up finding some really cool art from a guy on fiverr/instagram who we hit up! He really took in our ideas and brought them to life! @diacinco is his instagram, if you want to check him out.
Which song was the easiest to write and which song took the longest?
Dom: I think the easiest song to write was Serena, though it felt like a risk putting it out! The core of that song really came together in like two days. It felt perfectly abrupt.
Niko: Oh, See You Around took the longest for sure! We had the chorus for that song forever but we had to rework sections of it quite a few times until we got it. It ironically ended up being the first song we released, it just seems like an approachable song. Love how it turned out!
Why did you decide to title the EP 'Roses & Adderall'? You have a song on the EP called "Redbull and Alcohol" do the titles relate to each other at all?
Dom: Stoked that you noticed the relation! As we finished the album we were looking for a title that summarized a recurring theme, and the line in that song, "Real life is all Roses and Adderall" does just that. The belief of taking things in stride; experiencing the easy and hard things in our lives.
The rhyming scheme and reference that we all have our vices is a fun touch.
Thanks for taking the time to answer the questions. Do you have anything else that you would like to add?
Thanks for having us! We love answering questions about our little pop punk band! We're lucky to get to do what we do. Follow us on instagram @julycrowd, we can't wait to share more with all of you!
Follow July Crowd:
Follow Sound In The Signals: