Incase We Crash - Sound In The Signals Interview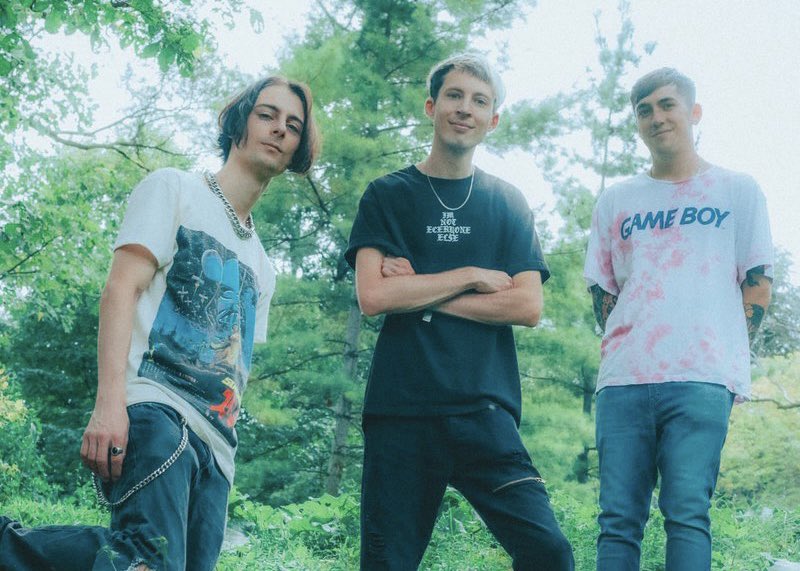 I recently had the opportunity to interview Simon of
Incase We Crash
. We discussed the writing and recording process for new song, "Anniversary", a favorite musical and lyrical moment from the new song, creating and filming their new video, what's next for the band, and more. Check it out below.
First, thanks for the interview.
Hi there! Thanks for having us do this interview. :)
You recently released your new song, "Anniversary". Have you been pleased with the response from listeners so far?
We have been quite pleased with our response to "Anniversary". For a while, most of our fans' fav song by us was either "Garden" or "Soul Paint" and that remained unchanged for the past year, but now we're seeing a bunch of our supporters gravitate towards this new track!
What was the writing and recording process like for the new song?
We wrote and produced this track pretty much entirely remotely. I usually draft a shell of a song and then I bring it to the table with the other guys to develop the ideas further. We did a lot of skype/ zoom writing sessions beforehand and then when it was time to record, we sent our drummer Kyle to a nice studio in NY, whilst Alex and myself (Simon) recorded guitars at my place, as well as bass and vocals done by me of course.
Do you have a favorite musical moment from it?
My fav musical moment in "Anniversary" would be the start of the second verse, both the lyrics and instrumentation in that section really open up and drive the core message and values of the song home. It's also probably among the most vulnerable lyrics I've ever written as an artist and I think a lot of people can relate to putting up unnecessary emotional walls in your life and the negative repercussions of that.
You also released a video for the song. What was the video shoot like and who came up with the concept for it?
I developed the video concept myself, I really wanted something that resonated with the nostalgic vibe, and that would give the viewer a warm feeling inside when they watch it. Our video director Hizzer Edits really helped us bring that vision to fruition, we did a lot lot lot of walking around Toronto, capturing scenic moments, being nonchalant and candid whilst filming, and ultimately just living in the moment-- which also relates to this song's meaning. All this was displayed through nice vintage grainy film filters and "Y2K-esque" edits.
Can we expect more new music anytime soon? Is there any chance that you're working towards an EP or album?
Yes, we absolutely have more new music on the way! Fans of IWC can expect to see a new song before the end of this year. As for where we're heading with all this, we'd rather not spoil the occasion quite yet, but rest assured we're doing something we've never done before VERY soon.
Thanks for taking the time to answer the questions. Do you have anything else that you would like to add?
Thank you for having us, thank you to whoever's reading, and if you love Pop Punk, look no further than to IWC for your daily fix. ;)
Follow Incase We Crash:
Follow Sound In The Signals: