House Parties - Sound In The Signals Interview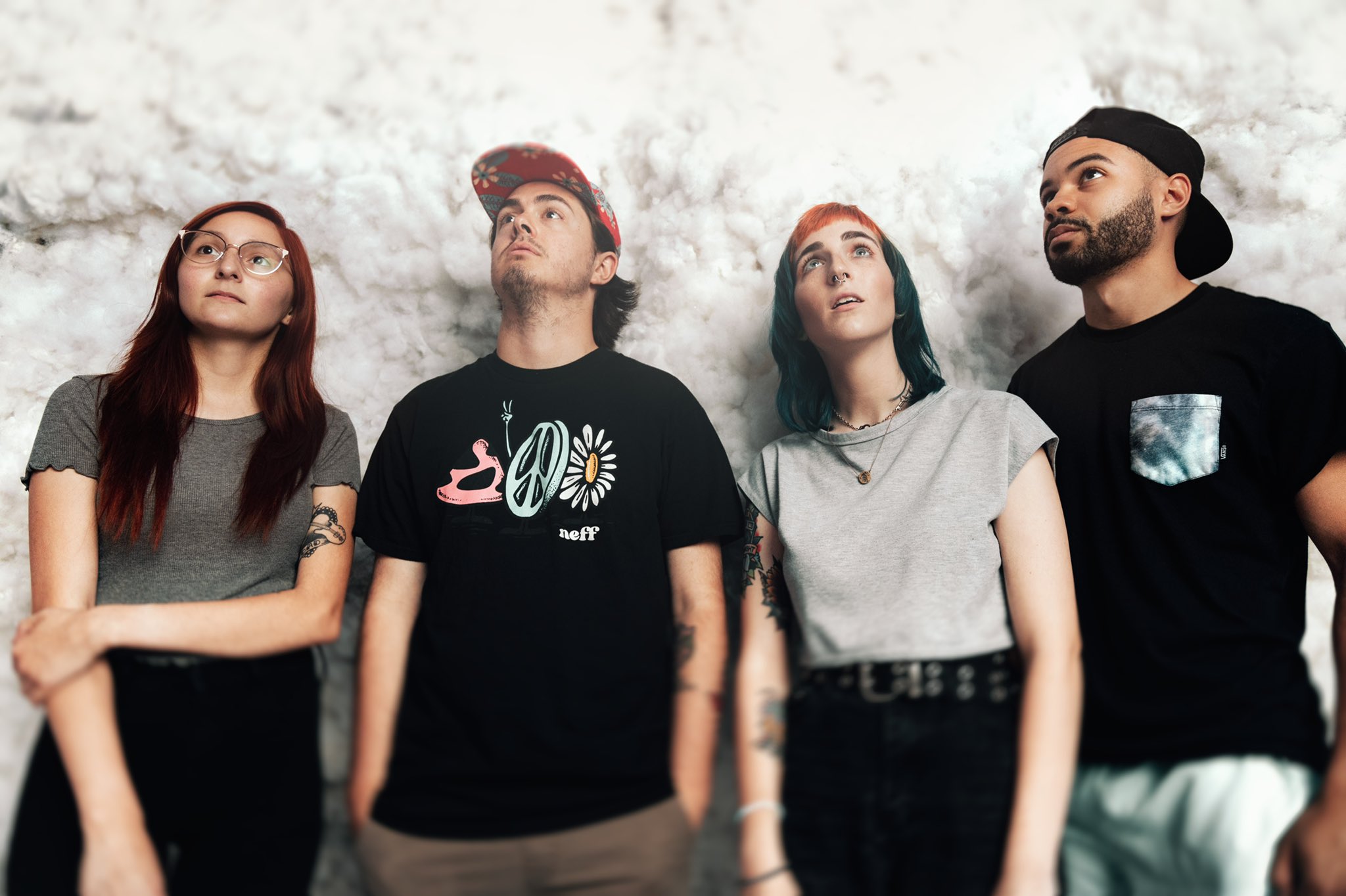 I recently had the opportunity to interview Chaney Elaine of
House Parties
. We discussed the writing and recording process for new EP, 'Tiny Rooms', the meaning behind the EP's title, her favorite lyric from the EP, working with Seth Henderson, creating the artwork for the EP, live performances, and more. Check it out below.
First, thanks for the interview.
Thank you for having us again.
You recently announced your new EP, 'Tiny Rooms'. Can you tell me about the writing and recording process for it?
Yes! It comes out November 19th and we just might also have some surprises in store when this comes out. Writing was interesting because all of the music had been previously been written by Spencer in old projects and last year in the pandemic he really cracked down and perfected them and I just kind of wrote words and melodies along as he did. We recorded this in a home studio Spencer had built in the garage, like this was legit.
Do you have a favorite moment from recording the EP?
I think my favorite moment was definitely singing into the mics in a freezing cold room. We ended up recording the entire EP that day and there was no heat at all in that room except for a small portable heater, which we barely used because it was too loud.
What is the meaning behind the title 'Tiny Rooms' and why do you think it fits this set of songs?
Tiny Rooms is about being stuck and that's essentially what most of the songs are about. Personally, I had gone through so many issues and I was half of the time living at home with my family and the other half with my guitarist in a small room for 2 years. I felt like it was hard to get the space I need to help deal with these issues.
Do you have a favorite lyric from the EP?
My favorite lyrics from the EP come from a song that hasn't been released yet, but I am willing to share it with you! "I saw you in the ocean, swimming with the sharks you call your own."
I saw that Seth Henderson mixed the EP. He's worked with so many great bands. What was it like having him mix the EP?
Seth was amazing to work with, had great communication, and knew exactly what we wanted. You can hear the same punchiness in this EP as you can in other bands he mixed such as Knuckle Puck. We honestly love the way the songs turned out!
One thing I always like about your band is your artwork. The EP artwork is really well done. Who came up with the concept and designed it? What's the meaning behind it?
I used to work with my great friend Zander Mossman, and one day he came up with the idea to build a dollhouse of some sort. So on a whim, we stopped by a Taco Bell on our lunch break and booked it to Hobby Lobby where we came up with the rest. He designed and built the entire thing. Our friend Hope Alvarez photographed it, but Daniel Hambright who designs all of our merch edited it. The meaning behind it is what the EP says, Tiny Rooms. It goes with the alternative artwork we had for some of the singles.
Is there any chance that you'll release any physical releases for the EP like CDs, cassettes, or vinyl?
Yes! CDs are on their way.
You've been playing some shows. What have been some of your favorite shows to play? Which song have fans favored live and which song has been a favorite for you to perform live?
I think our first show was the most fun. We got to play Emo Nite and right before the show we went out to the long line of people waiting to get in and told them to come to watch us play. Right before our set started, a ginormous amount of people walked and watched us play, they even started a mosh pit during the breakdown in Collateral.
I saw that you played a cover of The Story So Far at 'Sick Tight Fest'. Is there any chance that you would ever record a studio version of that cover?
Probably not, we just like to do it for fun to get the crowd moving.
Thanks for taking the time to answer the questions. Do you have anything else that you would like to add?
You're so very welcome! Stream House Parties all day, every day.
Follow House Parties:
Follow Sound In The Signals;