Another One Down! - Sound In The Signals Interview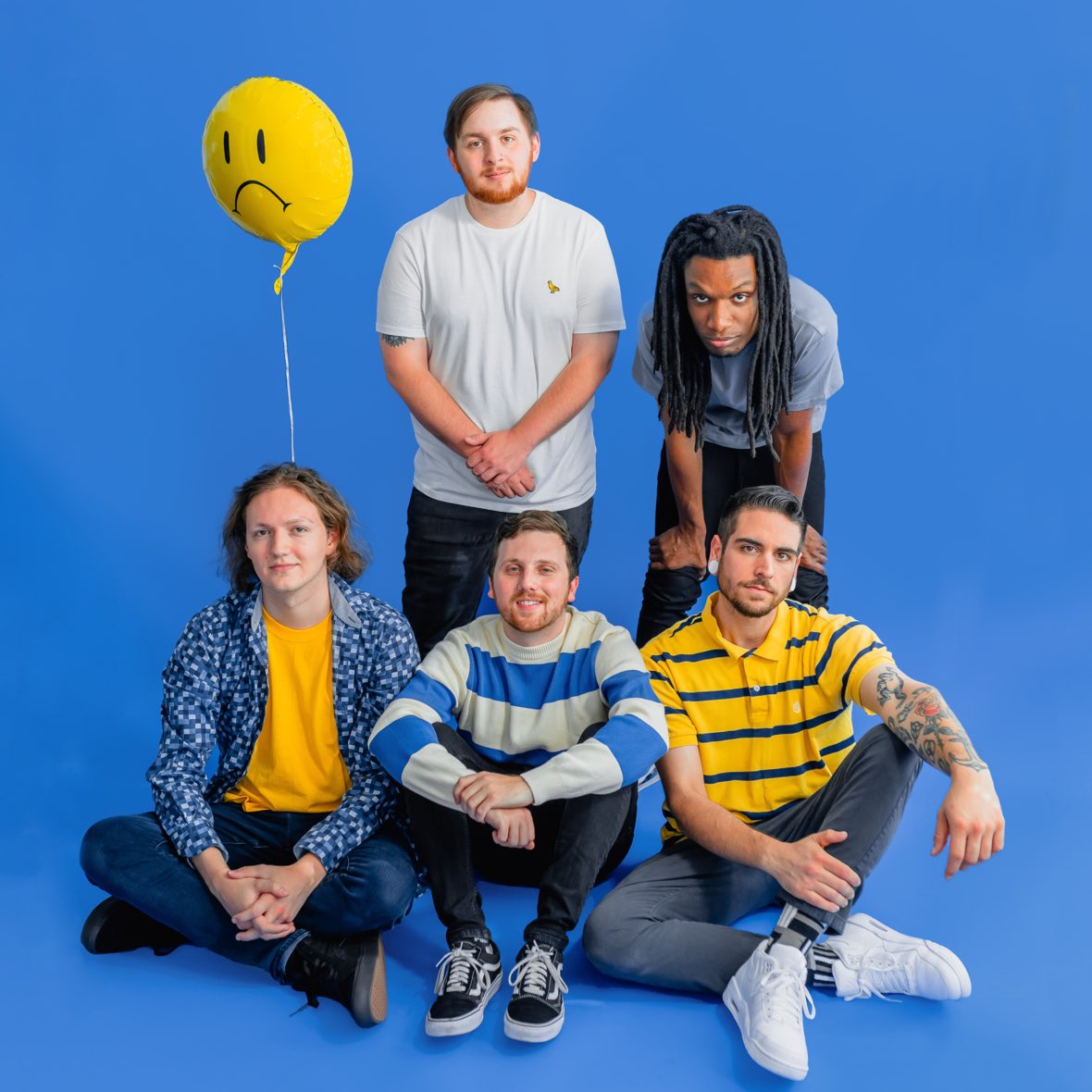 I recently had the opportunity to interview Marcus of
Another One Down!
. We discussed his early interest in music, how the band got together, the writing and recording process for new song, "Headspace", filming a music video for it, the meaning behind the title of their upcoming album, 'A Bitter Descent', which song was the easiest to write and which song was the most challenging, and more. Check it out below.
First, thanks for the interview.
Thanks for talking with us! We really appreciate it.
Can you tell me how you got together and formed the band for those who may be unfamiliar? How did you initially become interested in music?
I became interested in music mainly due to my sister. I used to be really into classic rock around age 10-11 after playing Guitar Hero 3 and learning basic guitar, but I was really sad that none of those bands ever released new music. I was already into the main pop-punk/emo bands that most kids get into like blink-182, Green Day, My Chemical Romance, etc. and I wanted to find more bands from that scene. I ended up stealing some All Time Low, Mayday Parade, and the Maine CDs from my sister's collection and I was instantly hooked.
I initially started this band in 2014 in my hometown of Exeter, Rhode Island. It's a partially suburban, partially rural town in southern RI so there were only a few kids who were into the same music I was. We started AOD! and ended up playing out around Providence and recording two EPs together, but in 2017 some of our original member's personal lives got too hectic and it didn't really make sense for them to be in the band anymore. I ended up recruiting two fantastic musicians I knew from other bands in our scene, our lead guitarist Brandon Teh and our drummer Ryan Beck. Then in 2019, our good friend Alex Thetonia took over my spot as the rhythm guitarist so I could switch to just vocals. Finally, one of my best friends from college Dylan Walsh joined just this year as our bassist. I could not ask for a better lineup of musicians and people.
You recently released your new song, "Headspace". Can you tell me about writing and recording the song?
I initially began writing Headspace in 2017 believe it or not, it just took a really long time to finish. I was going through some pretty bad relationship problems at the time and per usual music was an outlet to let out my emotions. At the time our band was known in our scene for doing heavy pop-punk music so I was really excited to be writing something that was a complete change of pace from our previous work. Most of the song had been finished for a long time, but I was in a pretty bad writer's block when it came time to hit the studio and I knew some of my verse lyrics weren't my best work. Luckily, I am in another band called U.G.L.Y. and the main songwriter of that band, Jack Petit, is one of the best lyricists I know. I asked him if he'd be willing to help me out a little bit and he happily obliged. I explained to him what I wanted to say and we went back and forth until we had written something we were happy with. The song wouldn't be what it was without him so I'm very grateful.
You also released a video for the song. What was the video shoot like and who came up with the concept for it?
The concept for the video was sort of a collective effort. We had an initial idea of what we wanted, which was a video about trying to cope with a mental struggle. We reached out to Killing It Entertainment because we had seen a few music videos they had done and we were beyond impressed with their work. When we told them the idea, they were excited and ended up turning the idea into more of a storyline. It was definitely a long day of shooting, but it was also really straightforward because Nick and Merrisa had planned each shot out very strategically. We loved working with Killing It and we're really happy with the end product.
Your album 'A Bitter Descent' comes out in November. I really like the album title. Why did you choose it for the album and what is the meaning behind it?
The story of how the title came to be is actually pretty funny. My best friend from home Jonny is a huge fan of 2000s adult alternative music. One day we were driving in the car and How To Save A Life by The Fray came on. Jonny said to me "when I was a kid I used to always think he said 'Where did I go wrong? I lost a friend somewhere along in a bitter descent' instead of 'in the bitterness'." At first we laughed about it because it's not even the same amount of syllables, but the more I thought about it the more I loved the phrase. It was a really unique way of describing someone falling into a depression of sorts, so I wrote it down in my notes app. As I was writing lyrics for the album, I kept gravitating towards the phrase and I realized that it really encapsulated what the overall theme of the album was as well as our change in sound from upbeat pop-punk to more mature and serious pop-punk.
What was the easiest song to write for the album and on the other end which song took you the longest?
Stuck In The Wake was by far the easiest song to write. I was literally going fishing with my dad and heard him say "we're stuck in the wake" and wrote the chorus in my head while we were out on the water. Then when I got home that day I wrote the dreamy clean guitar parts in the verse and jotted down whatever lyrics came to mind. I had the rough demo in about 5 days and showed it to the band at practice. Brandon had a solo written by the next practice. Other than one or two small lyric changes in the studio that was the entire writing process of the song.
The hardest song was probably Exeter (in fact it almost got cut from the album because it wasn't done in time). I had the initial demo for it written for at least a year but I struggled with writing melodies because the original demo was a lot more structurally complex and was also in a key that was pretty high in my vocal range. About a month before we went to track the final songs for the record, I decided to strip it down completely and start from square one. I brought the key down and relearned how to play the riffs in that key, kept the intro and bridge/outro since they were my favorite parts, and started from scratch on basically everything else. Once I had an instrumental demo I was happy with, I sent it in the band chat and a week later our bassist sent me a vocal idea that became the beginning of the chorus. I ran with it and literally was writing vocals and lyrics until the very day we hit the studio. It was tough but I'm happy I did it because it's definitely one of my favorite songs on the album.
Thanks for taking the time to answer the questions. Do you have anything else that you would like to add?
Thank you for having us and check out our debut record A Bitter Descent available everywhere November 5th!
Follow Another One Down!:
Follow Sound In The Signals: