Last Letters - Sound In The Signals Interview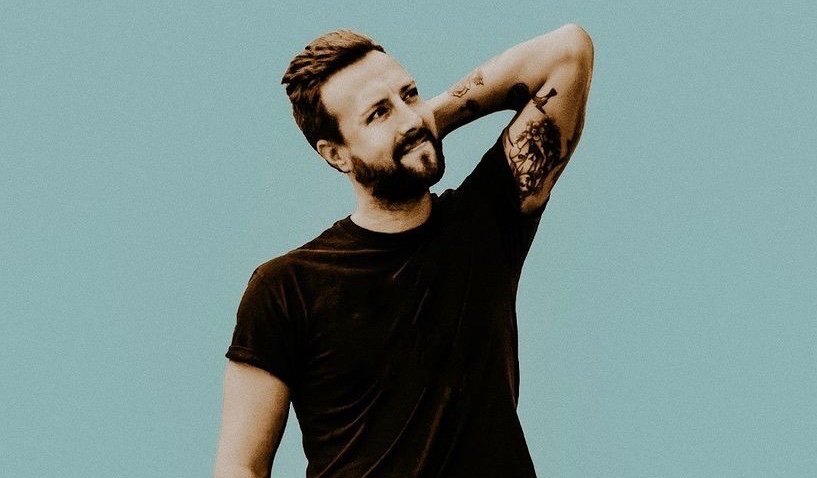 I recently had the opportunity to interview Charlie Iwuc of
Last Letters
. We discussed the writing and recording process for new song, "
Insanity
", how "
loud guitars and fast drums are essential
" to his sound, the pop-punk resurgence, the potential for future vinyl releases, what's next, and more. Check it out below.
First, thanks for the interview.
Thanks for having me. I love the promotion you have done for me over the last year with my singles. You're helping me attract a larger audience in the scene and it is greatly appreciated. You rule.
You recently released your new song, "Insanity". What's the story behind the song?
'Insanity' is about a relationship that has fallen apart due to a pandemic. Everyone had to have their patience tested last year and unfortunately some broke down. The ones that held it together, I congratulate and respect, however some people and their relationships were dismantled and torn apart. It goes out to them.
Can you tell me about the writing and recording process for the song?
I demoed out 'Insanity' late 2020 in my home studio in the US Virgin Islands. I played around with the feel of the song a few times, tracking ideas and trashing them to eventually get to a guitar-driven, drum forward song for the radio. Having loud guitars and fast drums are essential for the sound of Last Letters and I always have to remember that when I record new songs. I feel as though for some bands, their sound of rock is having guitars dialed back and replaced with more electronic instrumentation, whereas I think it's important to have guitars at the forefront of the mix for this genre.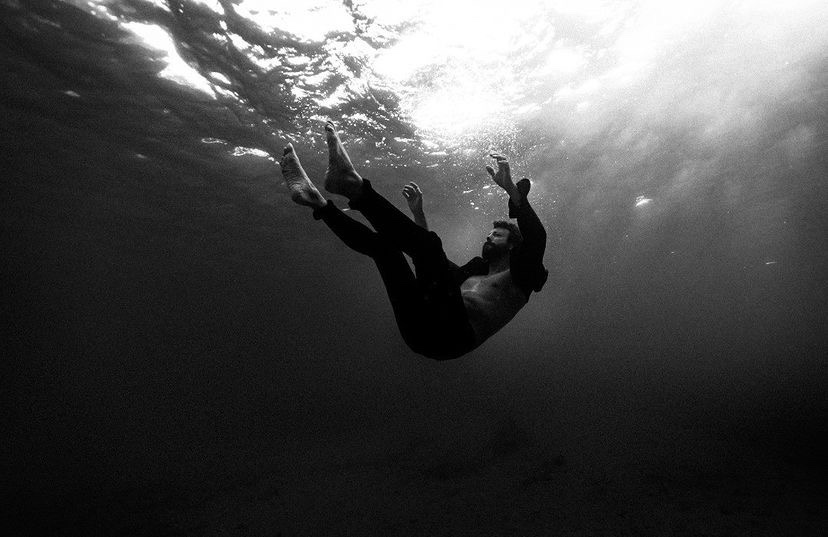 Do you have a favorite musical or lyrical moment in the song?
The pre-chorus before the last chorus has so much going on and definitely was a part section to create. The drum fill is nuts, there are hidden synths in there, and it has a bizarre siren sound I blended in with my vocals just to make that last chorus hit super hard.
"I Love You, Amy Smart" has been such a big song for you and "Insanity" is the follow-up to that song. What made you want to change up your sound a bit for this single?
ILYAS was super fun to write because I wanted it to sound like a pop punk song that would come out of the early 2000s, golden-era of pop punk. Insanity is my take on a more modern day pop punk song, similar to what Machine Gun Kelly, MOD SUN, YUNGBLUD are doing for the scene. I can't help but try to write drum parts similar to Travis Barker, definitely a guilty pleasure of mine. "What would Travis Barker do?'
Is there any chance that you'd release any of your music on vinyl? It would be awesome if "I Love You, Amy Smart" was on 7" or lathe cut.
I would absolutely love that, not only for the fans, but I would also love to score a copy for myself. Unfortunately, pressing vinyl is not cheap, the factories are very backed up from COVID, and I do not have a label backing me when it comes to making it happen. I've had my songs released through cassette in the past, but vinyl is most definitely the way to go. We'll see though because I want everyone who listens and supports what I do to have a chance to put a needle on it. I've wanted to press my first EP 'Nothing to Write Home About' because I still really love those songs, but who knows. Fingers crossed!
Last time we talked about the pop/punk resurgence a little and that resurgence has dominated rock in 2021. What are some of your favorite albums or songs from the genre this year?
I've been jammin KennyHoopla's 'SURVIVOR'S GUILT: THE MIXTAPE' in my car a ton lately. Olivia Rodrigo's 'SOUR', WILLOW's 'transparentsoul', and not pop punk, but all the latest from Spiritbox. LOVE that band.
"Sidelines" is a song you released a few years back and it's probably my second favorite song you've ever written. Can you tell me what inspired the lyrics of that song?
Thank you for checking it out, I really love that song too. It's about always being put on the back burner in a relationship and you're left stuck thinking about the good times which feel so long ago. I feel like not enough people heard it when it came out and it's definitely one of my favorites that I've written. 'Sidelines' is part two to the song '…Everything's Fine'. I couldn't fit everything I wanted to say into one song so I split it into two, releasing them one year apart and trying to keep a similar sound. The palm mute in sidelines are definitely a nod to The Starting Line's 'The Best of Me.'
What else is coming up for Last Letters? Do you have plans for an EP or is there any chance that you'll be playing live with shows starting to come back?
Hoping to play some live shows in 2022 if I can piece together a band in Brooklyn. I miss playing shows so much and I really want to focus on making that happen. As for new music, I'm waiting on the mix to get sent back to me, but there will be a new Last Letters song featuring Nisa, a good friend of mine, hitting your ear holes hopefully late July.
Thanks for taking the time to answer the questions. Do you have anything else that you would like to add?
Again thanks for having me. Sound In The Signals has been doing a kick ass job at sharing my music and keeping up with all these smaller bands that deserve so much more exposure than they currently have. I'm thankful I've gained some new fans this time around with 'Insanity' and I want to thank everyone for sharing it and adding it to their playlists. It means everything! Oh, and search 'Insanity by Last Letters' on YouTube and go support all the killer drum covers that have been released. Thanks! -Charlie
Follow Last Letters:
Follow Sound In The Signals: