Parting - Sound In The Signals Interview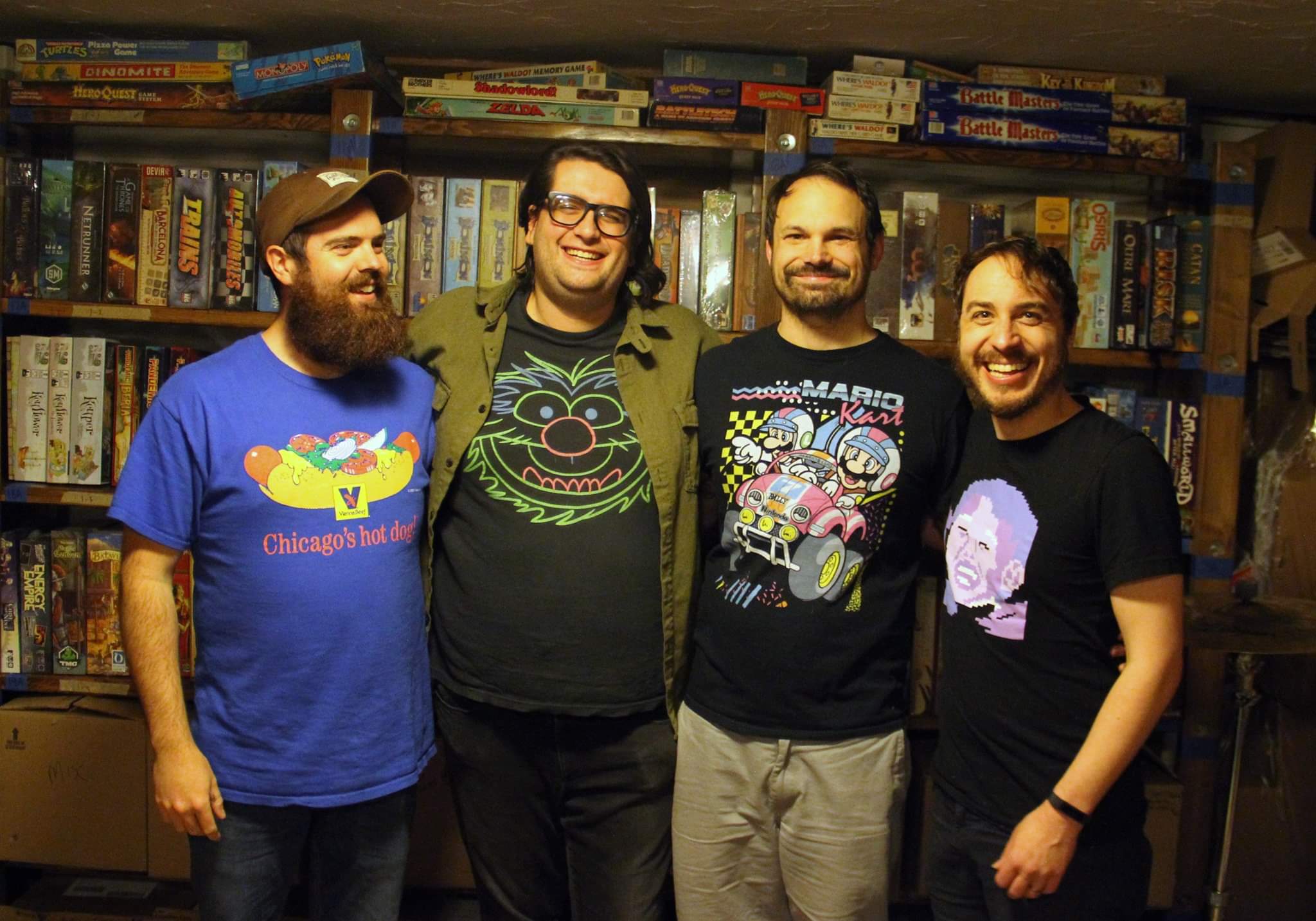 I recently had the opportunity to interview Keith Latinen of Parting ahead of the release of new EP, 'Unmake Me', which is out today. We discussed how the band dynamics are different in Parting as opposed to his previous band, Empire! Empire! (I Was a Lonely Estate), how life and the pandemic shaped writing and recording new songs, lyrical inspiration, recording the new EP, creating the artwork, and more. Check it out below.
First, thanks for the interview.
Thank you for having me! I'm admittedly out of practice, as I haven't done press for any active band I've been in since my last band broke up in 2016, haha.
Can you tell me how you got together and formed the band for those who may be unfamiliar? What's the difference in band dynamics compared to some of your other projects?
Even before my last band, Empire! Empire! (I Was a Lonely Estate) ended, I was looking to do an internet-based band so I could write with friends that didn't live close by. I have probably tried with about 10 different combinations of people and they would all fizzle. So when putting this one together, I had to think of who I was musically compatible with and who would also contribute. That's actually harder than you might imagine. I probably have 30 or so songs with just one guitar track sitting on a hard drive somewhere. For some reason, I have never tried to reuse them, haha. The bonus part of this band is that we all live in neighboring states, so to speak, so we were able to get together in person once we started writing.
I've known everyone else in the band for a long time. Actually, every single person has filled in for Empire! at various times, although interestingly not at the same time. Gooey was even formally in the band before we called it quits and Ben filled in on two different instruments during his run. John and I also had a local band together for about a year after Empire that never got out of the basement. Ben and I have talked about doing a project for years.
In regards to how it compares to my other projects, Empire! was mostly either just me or just me and Cathy for most of the recordings. In addition to singing and playing guitar, I played drums and bass on most of the tracks. For Parting, it is 100% collaborative and everyone wrote their own parts. I think it's more exciting that way because everyone is bringing their own voice to the table and the project is more diverse. We reworked songs, wrote songs live, experimented- all things that were much more difficult in Empire!.
It's been a while since you released music. Your work with Empire! Empire! (I Was a Lonely Estate) is very well respected in the scene. What made now the right moment to introduce the world to your new band?
I'm not sure there really is a 'right' moment right now, but we did it as soon as it was ready and it made sense. Obviously, it would have been nice to be able to tour off this but shows are still out of the question. We haven't even played a show yet, haha. It's a bit strange to have an entire record come out before a single show is played, but that's probably going to be a much more common occurrence in the waning days of COVID.
We actually recorded the music portion for the release during the summer of 2019, so it's been in works for a while now. We snuck in that session before the birth of my son. I had to get acclimated with a new member of the family before I could get any of my vocals done. I hadn't written lyrics for a long time and it took me a bit of time to get comfortable with the process and then COVID hit and we had to try and navigate that too. It ended up being a year and a half after the instrumental portion was done before we finished the vocals.
"Jesse Eisenbird" is great. Can you tell me about writing that song and about the lyrical meaning behind it?
Thanks! One of the major themes in later Empire! were 100% non-fictional lyrics, so for Parting I decided to try to pull back a little and blend my stories with a fictional flare. So this one is an amalgamation of a few people in my life who spent time in hospitals and the transformation of the body from life to death as diseases took its toll. Seeing that firsthand as they change is sort of a sobering moment that really reconnects you with the idea that life is fragile and short and that that can change at any given moment.
Your debut EP, 'Unmake Me' is out June 4th. What was the studio experience like recording the EP and what can fans expect in terms of sound and style?
I loved the experience. We recorded it at my house with my good friend and longtime partner-in-crime, Mat Halliday. He's been behind the helm of mostly everything I've done in the past decade. He came out to our house and transformed it into a studio. It had been a long time since I haven't had to play drums and bass in the studio and it was really, really nice to just play guitar, haha.
One fun note about our setup- I have a ridiculous board game collection of over 500 games in our basement and they made for amazing insulation for recording. The drums sound pretty huge. The band promo pictures for this album is in front of one of the giant shelves on my games where we recorded the album.
As far as what to expect, I think Parting really is a hybrid of all our previous bands- Ben (vocals/guitar) is known for Annabel, Gooey (bass) is known for their time in Dowsing, and John (drums) for his work in Hawk & Son. Shorter, melody-drive punky/indie jams.
What was the easiest song to write for the EP and on the other side which song was the most challenging? Why?
The easiest was the first song we wrote, Jesse Eisenbird. I wasn't sure if we would become an actual band or if this would fall on my digital scrapheap of internet bands that never saw the light of day, so I didn't overthink it.
The most challenging song was "He's Obviously Beekeeping Age". We wrote "Beekeeping" to flesh out the release and add another song so we could more properly fill out the space on the vinyl. By the time we decided to do this, the pandemic was full-blown and we were all already in lockdown. Ben wrote and recorded his guitar part from home. Gooey or John weren't able to record at home, so Ben wrote and recorded a bass part and programmed the drums too. I recorded the trumpet part from home. I don't know that we will ever write a song like that again, but I do love the way that turned out.
You're releasing a 10" vinyl pressing for the EP. Who designed the artwork and how did you pick the variants for the vinyl release?
My parents were selling their house and getting ready to move around the time we were discussing what we wanted to use for the art. When we were cleaning out my old room, I found a porcelain swan that I had stored in my closet for over a decade I had originally intended to use as art for a project called Anna Flyaway. I had completely forgot about it until then and decided to pitch that to everyone. I took a picture of the swan outside during the winter and that's what we ended up using as the cover. It's funny because I by no means fancy myself a photographer, but this is the second album that my photographs have been used for. The other one is for Empire! Empire!'s "What It Takes to Move Forward".
Ben's brother, Andy Hendricks is a fantastic graphic designer. He's really the one responsible for making it look good. He put the whole thing together (layout, font, you name it) in one unified package and did an amazing job. Thanks, Andy!
Thanks for taking the time to answer the questions. Do you have anything else that you would like to add?
Thanks for having me and letting my shake my rust out, haha. We are already working on a full length and I've also got a solo project called Mt. Oriander that should come out with a full length either late this year or early next year.
Follow Parting:
Follow Sound In The Signals: