My Cousin's Girlfriend's House - Sound In The Signals Interview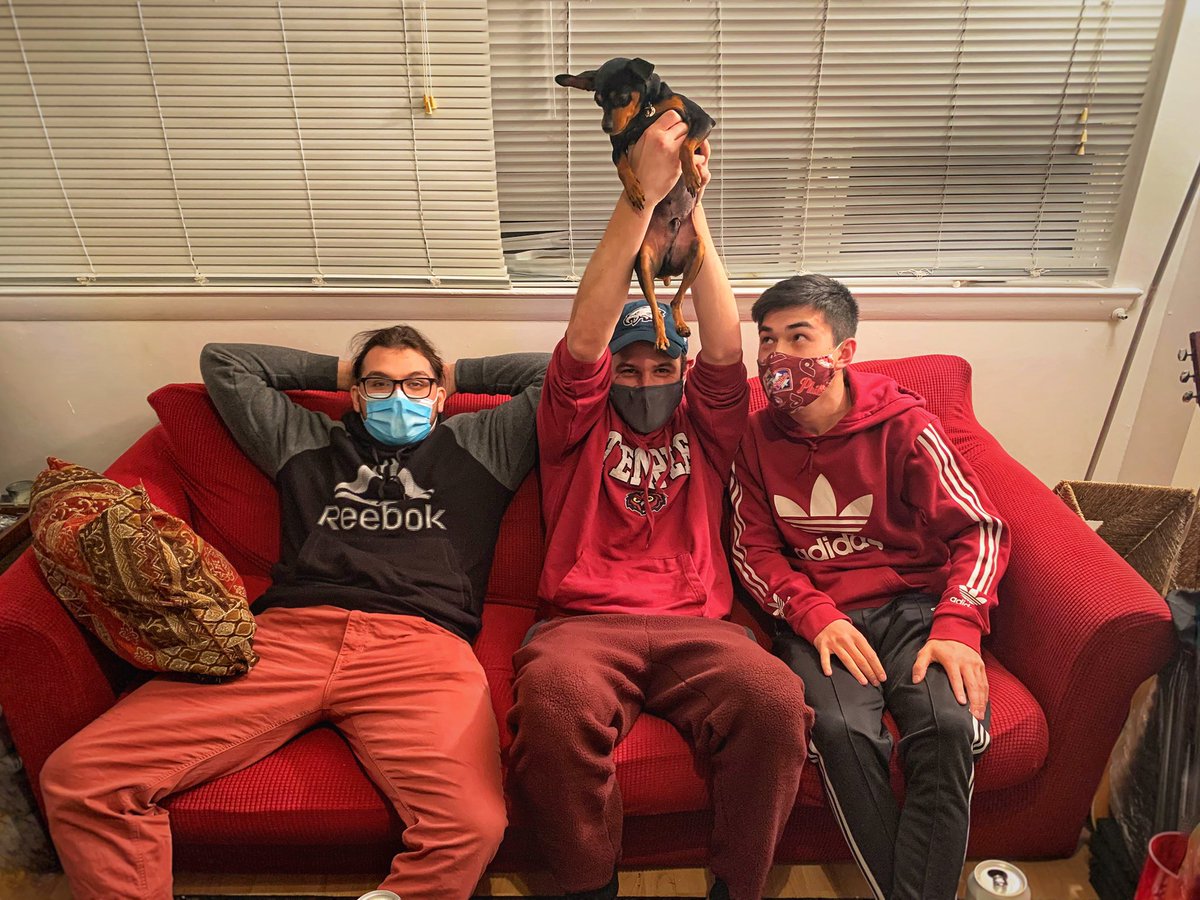 I recently had the opportunity to interview My Cousin's Girlfriend's House. We discussed how they formed the band, their DIY approach to the band, writing and recording their EP during the pandemic, self-producing their music videos, and more. Check it out below.
First, thanks for the interview.
Thanks to YOU, we really appreciate it!
Can you tell me how you got together and formed the band for those who may be unfamiliar? How did you initially become interested in music?
All three of us have played music since we were very young and started playing in bands early on, around middle school or so. Pete is originally from the Lehigh Valley which is about an hour outside of Philly, and Andrew and Brian are from Delco which is just outside of Philly. Andrew and Brian initially met at a mutual friend's high school graduation party where they talked music and discovered similar tastes. Pete met Andrew at a house show in Philly when Pete was going to Temple University, and he ended up filling in on drums for Andrew's band, The Jumping Juvies. We all ended up meeting each other through our different bands we were playing in and we all filled in for each other's bands at one point. Basically a big musical melting pot. One day the three of us decided to get together and jam just for fun, then Pete moved to North Carolina for a year. Great. However, upon his return, we decided to go all-in on the band!
The band is based out of Philadelphia, Pennsylvania and your members come from DIY scenes. What does DIY mean to you and how do you like to approach the band and music?
DIY means do it yourself and we really live into that. In this band, we try to own as many of the tasks as possible - we've shot our own music videos, designed album art and stickers, and organically promote the band. We started at a weird time, right around when shows stopped being a thing and we went into lockdown. That has totally moved us toward engaging with listeners in a lot of ways we may not have thought to before, like making fun videos and doing acoustic performances. It's hella fun. But true DIY to us means going to shows with our friends in the local scene, welcoming bands from out of the area and helping them get on shows, and traveling to other areas to meet new people and experience different places while sharing our music with others. Booking tours on your own, throwing DIY shows in whatever space is available, meeting other bands who share the same passion for music, that's what DIY means to us.
Your EP, 'EMCEEGEEAYCH' came out at the end of May. Can you tell me about the writing and recording process for it? What was the studio experience like for you?
We wrote almost all of the songs before the pandemic and were in the studio recording our first single "Let's Hear It For Harold" the night that the country shut down. From there, we really had to sit and wait until the studio was safe to be in again, so we had time to individually work on the songs and strengthen their core before heading in. We battled scheduling issues, with all of us getting COVID after one of our first practices back to having our sessions pushed back when things spiked. We literally all got it on the same day, it was crazy. When we finally were able to get into the studio, it was amazing. We were really prepared so there wasn't a ton of reworking on the songs, but it was awesome to see it all come together after a long year of waiting. There's always a "Christmas Morning" sort of feeling when your songs finally come together, but this one hit different because it had been so long.
You worked with Pete Zen. What do you think he helped bring to the EP?
Pete brings an immense amount of experience and skill to the recording process. The best thing about Pete is that he wants the best for each project, equally as much as the artist does. Sometimes you'll go into the studio and the engineer will press the buttons and you get what you get, but Pete is always looking for a better take or a more compelling riff, or to restructure a song so it flows better. Pete cares about what the artists that come into his studio are doing, and we care about that! It's really cool to work with someone who wants to team up to cultivate out of you everything they know you're capable of. We came into the studio with a vision for what we wanted to sound like, and he helped us find that sound while adding his own twist which helped take the songs to a level where we all felt proud of the work we completed. We're really excited to head back to him for our second EP!
You released a video for "Welcome Home, William". I thought it was really neat. What was the video shoot like? Do you have a favorite scene from the video?
We're glad you liked it! Both of the videos we have thus far have been self-produced. For "William", we wanted to go a different route and not have the actual band playing in the video, so we opted for a spoof on cooking shows where we created some pretty disgusting cocktails. We didn't have a tripod at the time so we literally sat the camera on a cajon on a kitchen chair and used a second camera as a handheld shot and went for it! The reaction shots are pretty funny, but the favorite scene would have to be when Pete throws a piece of celery to Brian off camera and he catches it then eats it with a little wink to the camera. It was a cool shot to create. Brian actually missed the celery a few times, it may or may not have been covered in mad dirt by the time that shot worked out. Who knows.
Is there a song that you were most excited for listeners to hear from the EP? Why? What do you hope they take away from the EP?
We've given a pretty good taste of the EP with 3 of the 5 songs out as singles, but we're excited for "Rock On, Romeo" to be out there. It has a real indie vibe with a simple yet catchy chorus and then has a time change at the end. It's a different twist from the songs we've released so far and has the potential to get the crowd going once shows are back! In terms of the full EP, "EMCEEGEEAYCH" is the encapsulation of our formation, we were just starting to jam and write together with this EP so we each contributed and you can hear different elements that each of us brings to the table - however, since we've recorded this EP we've started to find our sound that we create together, so we're really excited to have our first phase of tunes out there but even more excited to get back in the studio and record our second EP!
Thanks for taking the time to answer the questions. Do you have anything else that you would like to add?
We're just super thankful to you for giving us the time to interview! You can find us on all social media with the handle @mycousinsgirlfriendshouse, except for Twitter where we're @cousinsgfshouse (they limit characters and we went over). You can stream our tunes on Spotify, Apple Music, Amazon, anywhere you can think of! We're stoked for what's to come and eager to get out there playing shows again soon!
Follow My Cousin's Girlfriend's House:
Follow Sound In The Signals: