Moldy Roses - Sound In The Signals Interview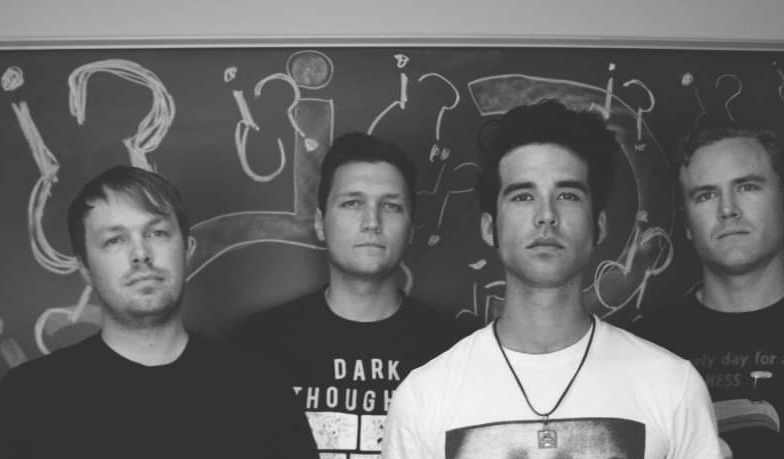 I recently had the opportunity to interview Quintin Manchester of
Moldy Roses
. We discussed how they formed the band, musical influences, designing their upcoming 7" picture disc, recording during the pandemic, working with Kyle McAulay of Spanish Love Songs, what's next for the band, and more. Check it out below.
First, thanks for the interview.
Thank you guys! 🙏
Can you tell me how you got together and formed the band for those who may be unfamiliar? How did you initially become interested in music?
Me (Quin) and Kev (lead guitar) used to play in a band together called Treetop Flyer that broke up. We stayed in touch and eventually convinced our buddy Nick Townsend to play drums with us. Nick Townsend runs a top notch vinyl/digital mastering company and does amazing work industry wide, but Nick also played drums in Fireburn and through their guitar player Eddie Oropeza (fireburn/skullcrack) he got Nick Viterelli to play bass for us! We all started practicing and writing together late 2019, played one show in February 2020 then Covid hit.... ☠️🥀
You come from bands well known in the hardcore scene. What inspired you to want to start a punk band and what artists or styles are your biggest influences?
Honestly we're just 4 little shit head kids who would probably all be in jail if we didn't have punk rock music to grab a hold of. The two nicks come from hardcore/skate punk backgrounds (they are both phenomenal drummers by the way!) Kev draws most of his influence from 70s and 80s guitar giants. Quin loves the Doors & Townes Van Zandt. But when it comes down to it we all grew up idolizing blink, Green Day, and Weezer. 👦👦👦👦
You just announced that you signed with Wiretap Records. What made you want to work with them? How has the experience been so far?
Wiretap has done so much for so many bands all over the place but especially in SoCal! Me and Rob have been buddies for years and we're so stoked to finally have some cool stuff in the works!! ⚡️⚡️
They are going to release copies of your 7" picture disc in their store. What was the process of putting that together like and designing the images that will appear on the picture disc?
Yeah, thanks rob! We've got a 7" picture disc coming out this month w/ incredible art by Thomas Fernandez (@liveradstudios) who did the Skullcrack logo and also does art for the legendary Santa Cruz Skateboards. We gave him a couple general ideas and he did his thing. We're so pumped on it!! ❤️ Thanks Thomas!!
You recorded the EP in the early days of the pandemic. Tell us more about that experience and that time.
It was a little nerve racking going in to record in the midst of the pandemic, but we made sure to take proper precautions and knocked it out in a few days total. For most of us work was put on hold or done remotely so thankfully we could get it done in one shot to keep contact limited. 🌀🌎
Kyle McAulay of Spanish Love Songs engineered and produced the EP. What was this experience like and what do you think this partnership brought to the EP?
We were super lucky to have someone like Kyle who really knows his way around the studio and knows the exact kind of sound we were going for. Kyle is the only reason that these shitty songs sound good. Dude's a damn wizard. 🧙‍♂️
You have new music coming out later this year. What can you tell me about the new music so far? How far are you into the process?
The new songs are RAD!! We have 4 fresh ones coming out of the mixing stage and headed off to @townsendmastering for the final treatment. We are also hoping to get back into the studio for another batch of songs this summer... 😎
Is there a song that you're most looking forward to releasing? Why?
We're super stoked to release this new one called "Sunk". Super fun & catchy song along hook in there that we all really love. ❤️
Thanks for taking the time to answer the questions. Do you have anything else that you would like to add?
1st off: Thank you guys for the love! 💕
2nd: go check out our new music video for I HOPE I FUCKING DIE SOON! Animated by the great Sean Glaze (@lordspew)!!! Premiering @newnoisemagazine link in the @moldyrosesca bio!!! ☠️🥀
Follow Moldy Roses:
Follow Sound In The Signals: