Hometruths - Sound In The Signals Interview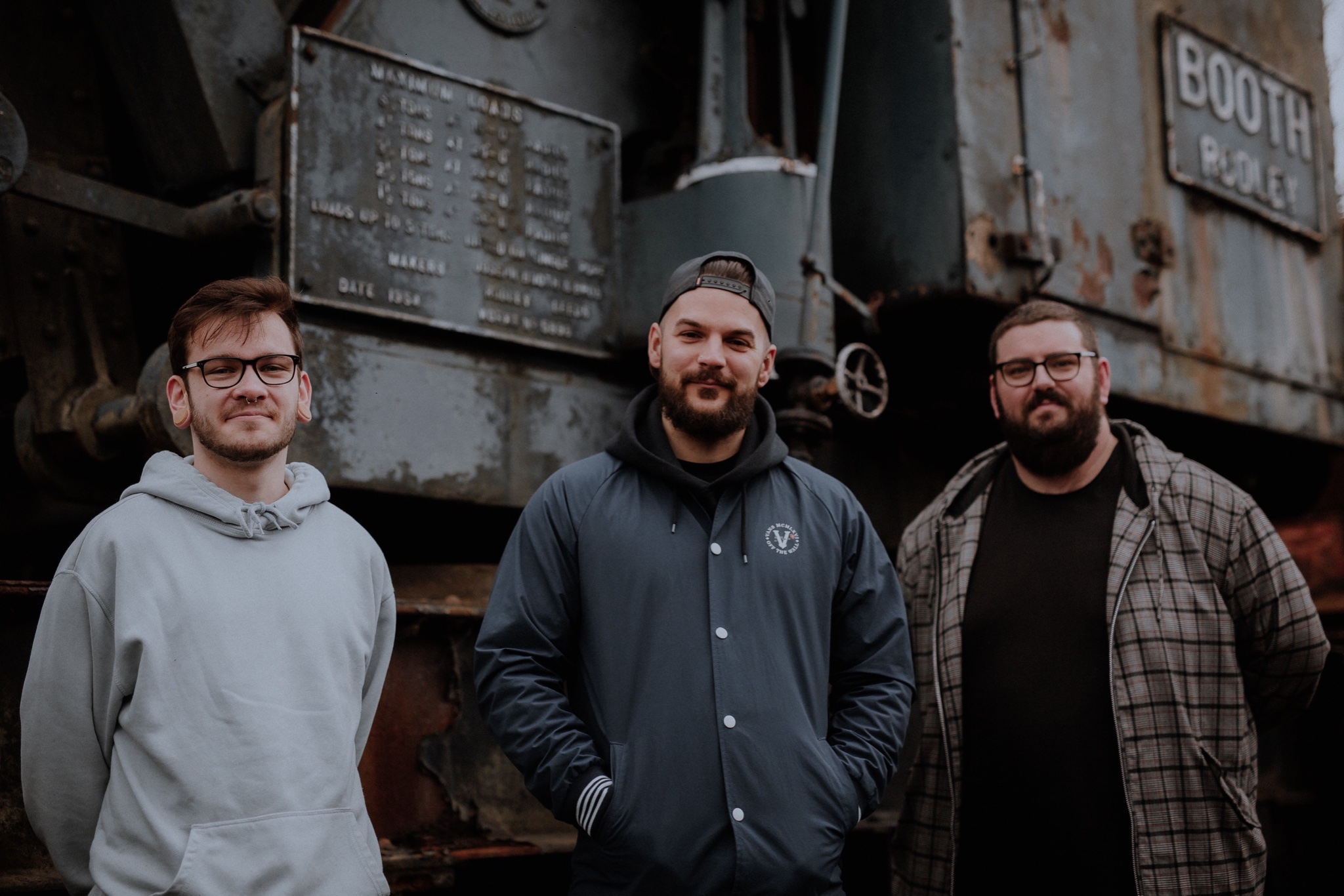 I recently had the opportunity to interview James of
Hometruths
ahead of the release of their new song, "
So Over You
", which is out today. We discussed the writing and recording process for the new song, lyrical inspiration and musical influences, being included on the Lost Music Collective singles vinyl compilation, what's next for the band, and more. Check it out below.
First, thanks for the interview.
You're welcome man! You guys have been really supportive of our band on social media and kept a keen interest since day 1. This is the least we could do.
Your new song, "So Over You" is out today. What can you tell me about the writing and recording process for the song? Did you try anything new in the studio this time around?
The song was written by our singer, James, at the back end of 2020. At that point, we had an agreement with our label (Lost Music Collective) to write and release three singles in quick succession. Writing singles is a different mindset to writing an album. Every section has to essentially be fit to be a chorus, and hold the listener through the entire 3 and half minutes - that was the plan! We wanted it to be as catchy as possible, as pop punk as possible and with a super relatable theme.
In terms of recording, we took the demo to George Collings (Groundculture) at In Heart Studios and he brought it to life. George has produced all of Hometruths work to date, he always adds that extra spark and takes the song to another level for us.
So Over You is the debut song for our new drummer Luke Park and he killed it! That day was essentially his audition too, poor guy was put on the spot!
What was the lyrical inspiration for the song?
Pop punk singles need to be to the point, with relatable themes and narratives within in the lyrics which is the entire ethos of this band. The lyrics depict a modern relationship, going bad, feeling like you're not enough, self-doubt etc. It's not all doom and gloom though, the chorus promotes perseverance and moving on, away from a toxic relationship that makes you have all those negative feelings about yourself.
The teaser for the song is great. What's your favorite musical moment and/or lyric from the song?
Thanks man, that's just the chorus! The lyric video was put together by the very talented Marty Daley of Clearway Media - the same guy who produced our Daydream video!
This song offers so much in such a short space of time. George absolutely brought the two middle 8 sections to life and they're our favourite parts. The first middle 8 is super sonically satisfying with the soaring, space like clean guitar tones and vocal reverbs which drops down straight into that dry, staccato section immediately after. We definitely took influence from Good Charlotte with that vocal harmony on "fire" at the very end of the bridge. There's a lot for the ears and the mind to process but we think that's a real stand out section and all credit to George for making that production decision.
Lost Music Collective is releasing a singles compilation on vinyl and included your song "Shimmers". How exciting is it for you to have some of your music out on vinyl?
Yeah, the vinyls are available to purchase now, the link is in our Linktree below! It's so exciting, our label has some incredible bands making incredible music right now. We were actually big fans of Goalkeeper and Rematch before signing to the label, which was pretty surreal to join them on the roster!
I've always preferred the sound of vinyl, since being a young boy in my parents living room listening to an eclectic mix of Whitney Houston and Guns n Roses on my dad's record player. It's great to see vinyl popularity surge again and we really feel that it brings an extra dimension to the sonic quality and experience of music.
Can fans expect more new music this year? If so, what can you tell us about it so far?
We don't want to give too much away, but fans can definitely expect at least 2 more singles this year. Who knows, we may drop an album at some point!
We have a single ready to go, which was actually recorded before SOY. It was meant to be our first release of 2021 but due to COVID, our video shoot was cancelled. To rub salt in the wound, the shoot was actually scheduled for day 1 of the 2021 lockdown so we almost made it!
We're in the studio again, May 17th to record something special too!
Thanks for taking the time to answer the questions. Do you have anything else that you would like to add?
Thanks for having us! We're really excited for this release and would appreciate if readers could presave the track by the link in our Linktree below. This helps us get playlisted on major playlists across streaming platforms, so we can be heard all over the world.
We're also currently booking a tour with our label mates A Few Too Many and Who Saves The Hero, so keep an eye out for that announcement, and a few other cool show announcements coming real soon!
All social media, YouTube, Lost Music Vinyl and So Over You presave links can be found here.
Follow Hometruths:
Follow Sound In The Signals: