Right On Kid - Sound In The Signals Interview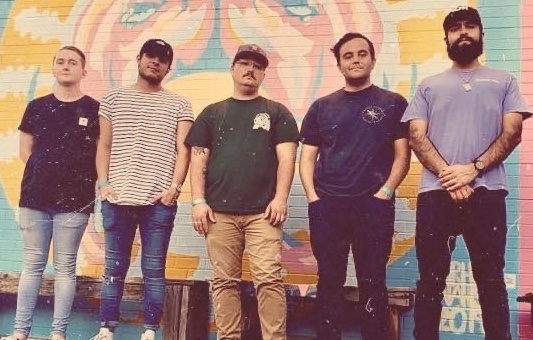 I recently had the opportunity to interview Right On Kid. We discussed their thoughts looking back at their 2019 EP, 'When Words Are Enough', working with Seth Henderson, finding their sound on their upcoming album, songwriting, and more. Check it out below.
You released your EP, 'When Words Are Enough' in 2019. What are your thoughts looking back at it now?
You know it's honestly crazy looking back on that EP, a lot has changed since then but we have a lot of great memories. "When Words are Enough" was our first time working with Seth Henderson (KNUCKLE PUCK, REAL FRIENDS, STATE CHAMPS) which we are so grateful to have had that opportunity and to continue to work with him on this full-length record. We also had the opportunity to tour and meet new bands and new people to share our music with. Ultimately that EP kind of solidified our love for making music and being on the road, and we cannot wait to do that again with this album!
You are currently working on an album. What can you tell me about it so far?
Well to start with we are incredibly excited to share these new songs with people. We worked really hard this last year to find our sound and I think we did just that. In this album you will hear a lot of influence from our past but also a lot of other things that people that didn't give music a chance might enjoy. Working with Seth & Derek (STATE CHAMPS) was an insane experience which definitely helped push us to write some of our favorite songs to date.
Have you been trying anything new in the studio in terms of the writing and production?
Recording our first full length was definitely a learning experience and it has taught us a lot, working with Derek on this record helped us a lot to understand melody and song structure which is definitely helping us moving forward as we continue to write and demo for whatever comes next.
How do you generally write songs. Do you start with lyrics or music?
Honestly most of the time our songs start with a guitar part and a basic song structure and then we sit and figure out what we want to talk about.
When do you think we might hear some songs from it?
Fingers crossed this summer, and we hope to be back on the road in the fall, we have a lot planned and we can't wait!
Do you have a song that you're most excited for people to check out? Why?
Well we are excited for people to hear the first singles we plan on releasing because it will give people an idea of the direction we are going as a band and there is going to be something I think everyone will enjoy.
Thanks for taking the time to answer the questions. Do you have anything else that you would like to add?
Of course, thanks for the interview! And keep an eye out on all our social medias because we have a lot to announce soon!
Follow Right On Kid:
Follow Sound In The Signals: