20 SomeThing - Sound In The Signals Interview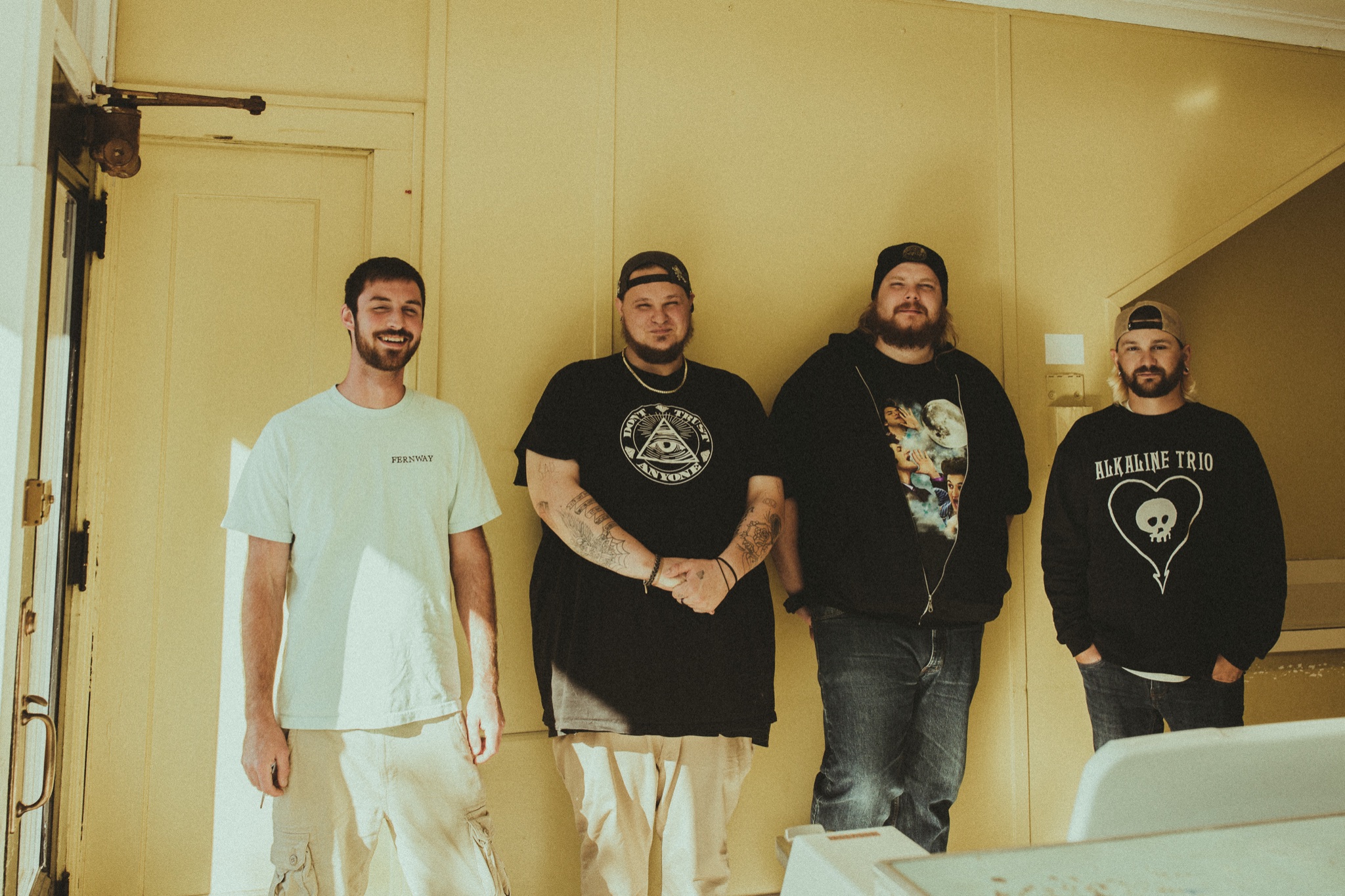 I recently had the opportunity to interview Adam of 20 SomeThing. We discussed the band's origins, writing and recording their new song, "Loose Connection", lyrical inspiration, the meaning behind their artwork, what's next for the band, and more. Check it out below.
First, thanks for the interview.
Thanks for having us!
Can you tell me how you got together and formed the band for those who may be unfamiliar? How did you initially become interested in music?
Well, Mikey and I (Adam) had been taking time to write music, and one day Ben came to the practice space and we had a fun little jam, and Ben said some thing like, "Am I in the band now?" And that's just kinda how it started. After writing our first record we took a bit of a different approach at the writing style and decided that we would need a lead guitarist to translate our recordings to a live setting, and that's how Connor joined the band this last year.
You just released your new song "Loose Connection". Can you tell me about the writing and recording process for the song?
So we actually wrote this song almost immediately after recording our debut EP "Extra Terrestrial". To anyone who hasn't listened to any songs off of that record, it was very easy core vibe. So you get a little bit of meaty chunks in the breakdowns here in loose connection as well. But it was almost a year or so between recording ET and this song Loose Connection, and our sound had evolved a little bit as we took a more serious writing regiment. We really took time to analyze this song part by part in the studio and really try to dive in to find what could make it stand out.
What was the lyrical inspiration for it?
I think the song title does justice here. At one point or another most of us are bound to experience some form of communication issues with a friend, or a loved one.
The single artwork is cool. I like the vintage phone and the colors are really eye catching. Who designed the artwork and came up with the concept?
So this was a fun idea we had, where we would make a set of Boy Scout-esq patches and each song on the record would have its own patch design. And we though, what about cups and string? And then we settled on the vintage phone to kinda drive home the "loose connection" feel. Remember house phones? We worked with Cody Coffman on this, and actually a lot of artwork we've used over the course of being a band he has either done for us or helped us in some way. He's an awesome artist! Check him out on instagram @codycoffmanart
What's the meaning behind the artwork and why did you feel like it fit the song?
Sometimes we don't all communicate as best as we should, and we felt a good way to catch the eye is something we've all seen, and is a bit outdated.
Have you been working on more new music? Is there any chance that we could hear an EP or album this year?
We absolutely have! The quarantine brought up a unique set of challenges for so many people across the world, but we were fortunate enough to take some time to find ourselves and really think about how we can be more creative and what we can bring to the table to help each other succeed and thus, in hopes the band can succeed and stand out as well. We have a few more songs slated in to be releasing at some point in May.
Thanks for taking the time to answer the questions. Do you have anything else that you would like to add?
We would just like to say thank you for having us! To anyone out there reading this, who has maybe had a falling out with some one, or developed a "loose connection" if you will, take time to find yourself and see how you can better the situation.
Follow 20 SomeThing:
Follow Sound In The Signals: