Nürnberg - Sound In The Signals Interview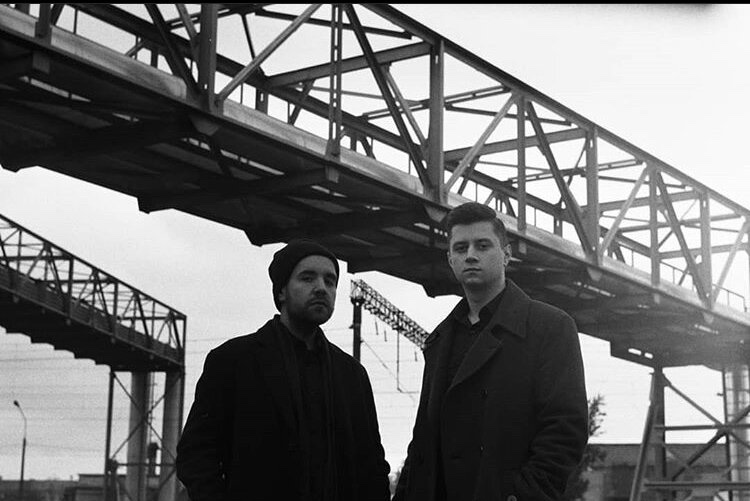 I recently had the opportunity to interview Nürnberg, a post-punk band from Minsk, Belarus. We discussed the band's thoughts on last year's album, 'Paharda', how the pandemic has impacted releasing the album on vinyl, their new song, "Kachannie", and more. Check it out below.
First, thanks for the interview.
Thank you too for this!
You released your album 'Paharda' last year. What are your thoughts on it looking back now?
«Paharda» means «contempt» in English. The album has a some kind of plot. If you go along the track list, the presence of the songs «Faith» (Viera), «Hope» (Nadzieja) and the absence of «Love» is noteworthy, which is a bit strange at first glance, as it seems to be a romantic album. But if you look closely, the title contains just the antithesis of «Love» - «Contempt» (Paharda). This state, a sensation experienced by the lyrical hero, with the exception of some songs at the beginning for example, songs like «Hug» (Abdymi) and «Letters» (Listy), when he still has hope for something bright and clean, finally «breaks» the atmosphere of romanticsm. The hero, as it were, goes through various emotions related to love, but to the end, all the same, these emotions come down to negative ones: sadness, longing, melancholy reflection. In the end, he even experiences the «Katarsis» (Catharsis), and now he has a new inner worldview.
It was recently released on vinyl. How involved were you in designing the packaging and variant? What are your thoughts on releasing music on vinyl?
We have cassettes, vinyl (Death Shadow Records) and CDs (Sierpen Records) with our new album. Cassettes and CDs have already been made, but the situation with the vinyl is more complicated due to coronavirus outbreak. We hope the vinyl will be finally ready by the end of February.
Your new song "Kachannie" just came out. What was the writing and recording process like for the song?
It was born from very different periods of our life and we had no special plan about final mood of it. Roman Komogortsev put much more efforts in the appearance in the sense of sound.
Can you tell us about the lyrical inspiration for the song?
You know probably this difficult perspectiveless political, social and economic situation in Eastern European countries makes a good soil for all that dark, depressive music which rises here last time no matter how sad it sounds. Of course, this is also influenced by soviet architecture, soviet way of life which is still canned here and probably tribute to the global trends.
I really like the single artwork. Can you tell me who came up with the concept for it and created it? What is the meaning behind the artwork and why do you think it fit this song?
The cover was made by our friend Lizavieta Čapajkina.This cover is made in the style of Abstract art, we wanted to show the continuity between love and abstraction, cause love is abstraction.
Can we expect more new music this year? What can listeners expect?
Yeah, it's true that we are working on a new album now. We have to record only a few parts of tracks so it's almost done already. Then the painstaking work of recording and mastering will begin. Roman helps us again. Can't say anything definite about the sound or mood now, but we again will do little experiments.
You also recently announced new merch. Can you tell me about some of the items available?
Some CDs and cassettes with album "Paharda".
Follow Nürnberg:
Follow Sound In The Signals: