Dog Hotel - Sound In The Signals Interview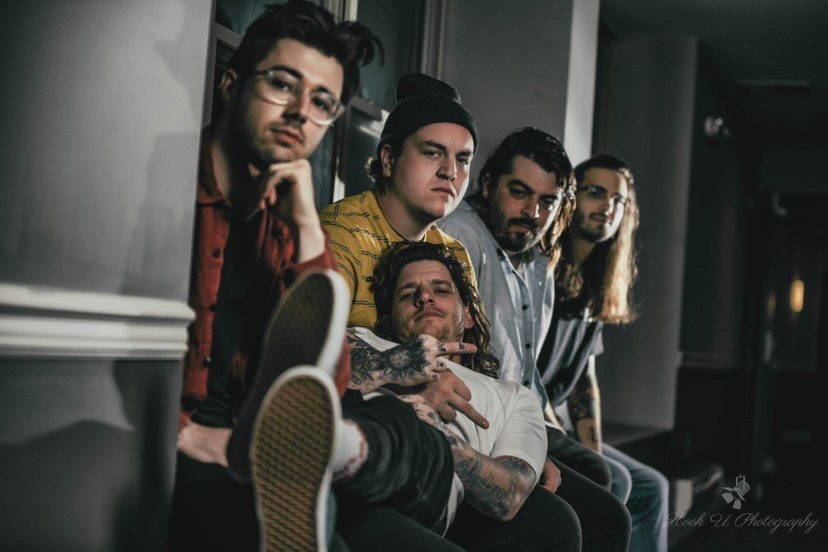 I recently had the opportunity to interview Dog Hotel. We discussed what the members brought from their previous bands and what they want to do differently, working with Nik Bruzzese, lyrical inspiration, their new song, "One Way Ticket", and more. Check it out below.
First, thanks for the interview.
Absolutely! Happy to be here, thanks for having me!
I know some of your members played in various other bands, notably Transit. How did you get together and form this band?
Well, we're all pretty much from the same cluster of towns that line the north shore of Boston. Everyone just sort of knows each other around here, especially in the punk scene. My other band We Should Talk starting playing with Torres other band bloom. and one day we simply just decided to mix the two bands. And wa-lah... Dog Hotel.
What did you bring with you from those past projects and what did you decide to try differently in this new band?
I think all five of us brought the same passion that we've had in our other projects but I feel like we wanted to stray away from falling into a certain genre and we just wanted to write from the heart. You're gonna hear a lot of different things on our first EP.
You recorded your upcoming release with Nik Bruzzese at The Gradwell House. What was it like working with him? Was your band one of the firsts to work with him since he left The Lumberyard?
It was awesome working with Nik, he's really on top of things and adds a lot to the direction of the songs. We made a lot of memories, laughs and most importantly- a killer EP. I believe we are part of the first class of bands that recorded with Nik at Gradwell, yes. Pretty sick.
You recently released your new single "One Way Ticket". What was the writing process like for the song? What was your lyrical inspiration?
The lyrical inspiration was just based off of that ONE person that everyone has, that we know isn't any good for us but we can't outweigh those cons.
We always end up back. The writing process was super fun, Torre and I bounce ideas of each other extremely well and we get all hyped up when we bring them to life. It's a blast.
Is it a good indication for what fans can expect from the upcoming music?
I think the new songs are cohesive with One Way Ticket but each of them individually are unique and fun. Stoked for people to hear them!
Do you have a release date for the upcoming project or any idea of when we might hear more songs?
We do not yet, but it's going to be VERY soon.
Thanks for taking the time to answer the questions. Do you have anything else that you would like to add?
Thanks again for having me! Give us a follow on all the stuff. Blah blah blah. We love you!
Follow Dog Hotel:
Follow Sound In The Signals: