Greg Mendez - Sound In The Signals Interview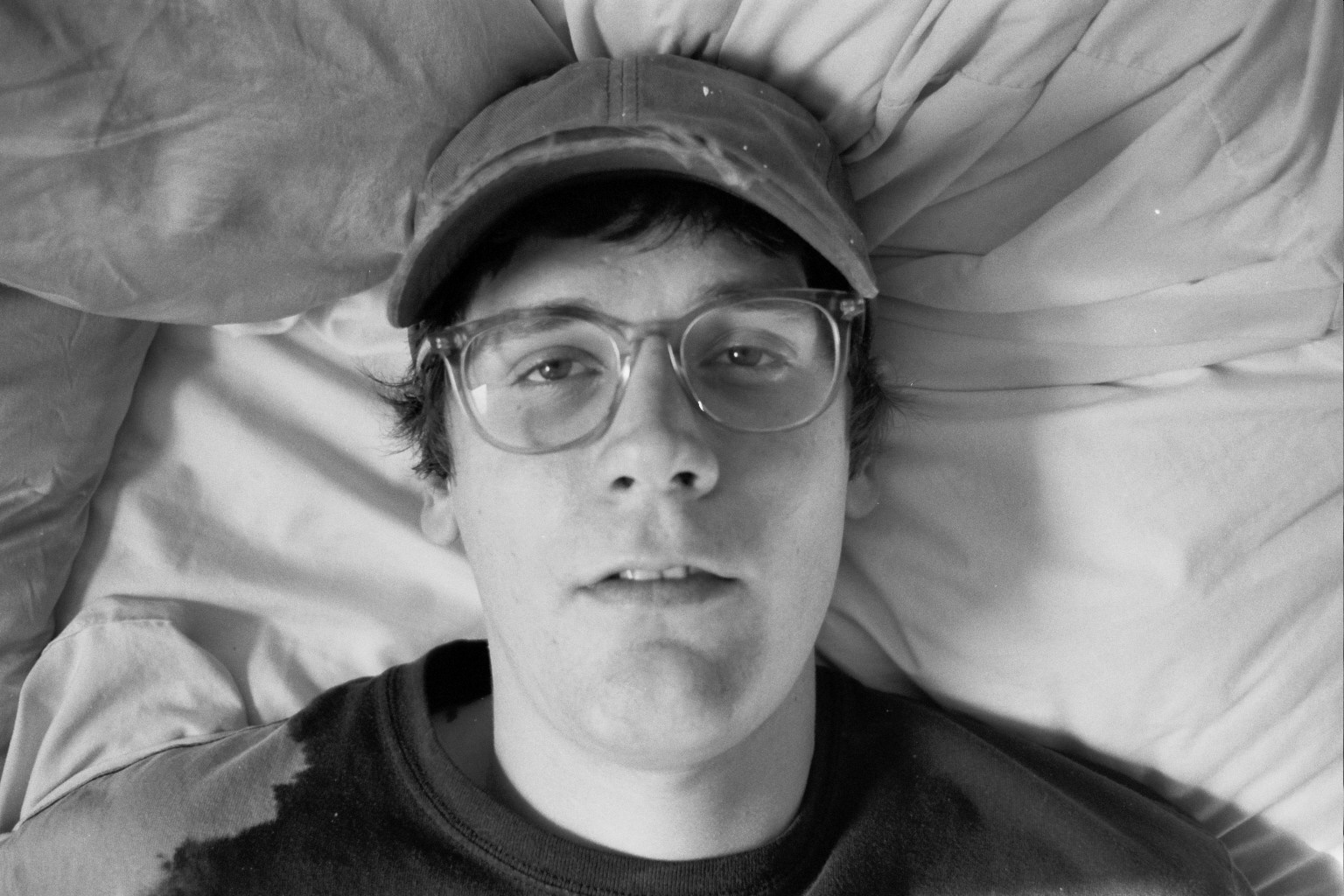 Photo By: Veronica Isley
I recently had the opportunity to interview Greg Mendez. We discussed last year's 'Cherry Hell', releasing music during the pandemic, songwriting, live sessions, what's coming up next in 2021, and more. Check it out below.
First, thanks for the interview.
Thank you for having me!
Your newest release 'Cherry Hell' came out last year and it's been getting a really good reception. What was it like releasing music during a pandemic? What are your thoughts looking back on it now?
It was definitely a little strange! We were actually on the release tour, about a week and a half in, when everything really started to hit the fan and the rest of the shows got canceled. I'm not really an internet or content-minded person, so it was hard because the record was building this momentum and then it just kind of stopped. I was going to do a lot of touring with it but instead I just quietly went back to my (now "essential") job. So that was kind of a bummer, but definitely not the worst thing that happened in 2020.
Looking back I think it's a pretty good album, especially for what it is. Usually I hate my stuff as soon as I release it and I felt that way for a little bit with 'Cherry Hell', but at this point I'm proud of it.
I really like the artwork for 'Cherry Hell'. Who came up with the concept for it and designed it? What's the meaning behind it?
The line drawing was actually just a page from my friend Kyle Appelgate's sketchbook. Years ago I had asked him to draw a cover for another record I was working on at the time and he sent me scans of a couple pages, just to gauge what kind of style I was looking for. That drawing was one of them. Must've been 2012 or so. I don't think he ever intended it to be a finished thing at all. I found it again in my emails while thinking about art for Cherry Hell and I thought it was just perfect for this record, so asked if I could use it and then I bought a box of crayons to color it in. It doesn't really have a specific meaning with the album, I just thought it fit the feeling and it always feels special to use something a friend made.
The opening song on it is "Freak". It's one of my favorite songs you've released. I read you almost didn't include it. What's the story behind that song?
Thanks! Yeah I did almost cut it, I was really self conscious about the song for some reason. Maybe because it felt really honest. But I usually project that doubt onto technical stuff, so I tore my hair out trying to get all the parts just right and it was really hard for me to arrange. For some reason it kept feeling wrong.
I wrote it coming out of a really vulnerable time in my life, I didn't know which way was up and I cut a lot of people out who I realized weren't good for me, so for a while the song brought back all those negative feelings from that time and I hated hearing it and playing it for that reason.
'Cherry Hell' had a cassette that sold out. Is there any chance that it will get another run or possibly a vinyl pressing?
I hope so! There are still some CD's left, and I think we will be doing another cassette run once touring is a thing again. Having my music on vinyl is one of my dreams so if anyone is reading this who wants to put it out, let me know!
I really like how your vocals lead the songs and think the way you use your voice is unique. When you write do you start with music or do you start with vocals?
Thank you! I usually start with the guitar and vocal melody. Sometimes one or the other comes first. Occasionally the melody comes to me while I'm out doing stuff and I have to try and remember it until I get home. The lyrics come next and then I usually write all the other instruments later, whenever I'm recording it. But that stuff is extra in a way, because if I don't think a song is good with just the vocals and guitar, I usually don't keep it.
You recently hosted a couple 'Cemetery Tapes Sessions'. Can you tell me about recording those and a little about the songs you chose for it?
It was really fun, Connor came and filmed me playing the songs in my friends' backyard. I used to live in that house and I pretty much got my life back together there so it felt special to do it in that space. There are 3 more songs from the session that will come out later in the month!
"
Hoping You're Doing Okay
" and "
Lining The Sheets
" are actually really old. I wrote and released them in 2009. I didn't like the original recordings and for years after I really didn't like the songs enough to re-record them. But then I guess I got bored of hating them. I think it was just self-doubt or embarrassment, and those feelings can erode over a long enough time. I changed a couple lines in the lyrics and decided to try and give them a decent performance in the live sessions.
What's coming up for you in 2021?
I'm not quite sure yet! I have a bunch of new songs written but I haven't really started recording them in earnest yet. I have a couple splits planned that might happen this year, but I work pretty slowly on stuff these days so the next full length probably won't come out til next year. I did get some new recording gear though so I'm excited to learn how to use it!
Thanks for taking the time to answer the questions. Do you have anything else that you would like to add?
I think that's all! Thanks for having me and for the thoughtful questions :)
Follow Grey Mendez:
Follow Sound In The Signals: