For Your Health - Sound In The Signals Interview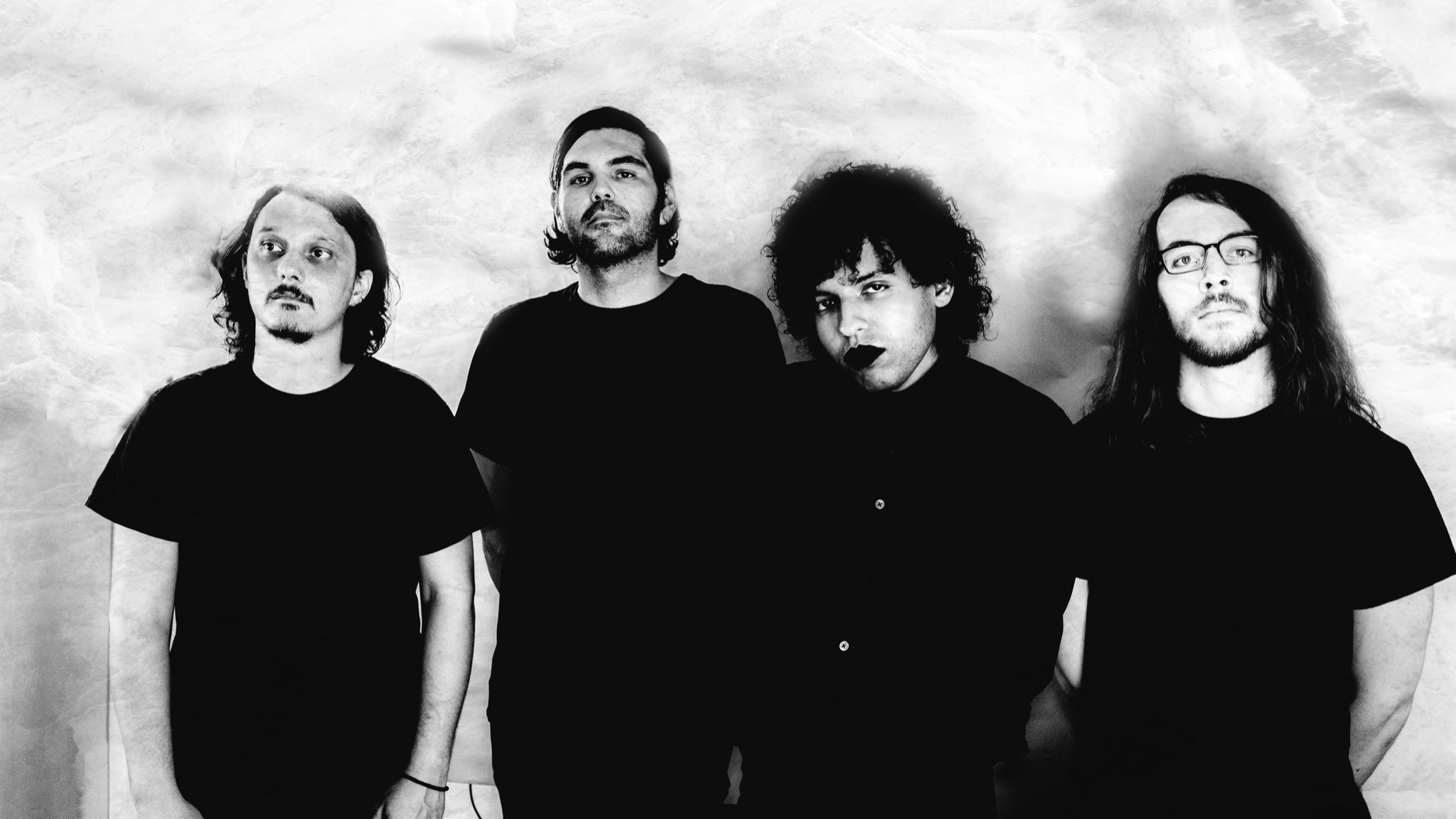 Photo By: Stone Fenk
I recently had the opportunity to interview Hayden Rodriguez, vocalist of For Your Health. We discussed the writing and recording process of new album, 'In Spite Of' which is out today, the concept behind the artwork, vinyl and cassette designs, and more. Check it out below.
First, thanks for the interview.
Thank you!
Your new album 'In Spite Of' comes out on February 12th. Can you tell me about the writing and recording process for the album?
The writing process was pretty happenstance. We were actually about to leave for SXSW when covid stuff started happening in March and we stayed home and hammered out In Spite Of. It was our first time writing with our drummer, Mike Mapes. We felt this really cohesive thing forming for the first time and we ran with it.
What was the most challenging part of recording the new album?
The most challenging part of recording was definitely managing our time because we had a limited recording window. I can't speak for the others in the band but recording a lot of clean vocals was new to me and really stressful haha.
You filmed a video for the single "save your breath, you're gonna need it to blow my head off". What was the video shoot like?
We actually filmed that video during the recording process, while we were in Pittsburgh. I think we filmed it the morning after we tracked it so we were playing along to an unfinished version haha. The shoot itself was really fun but like I mentioned previously we were on a huge time crunch so it was a little bit of a mess. Johnny (our bassist) forgot his bass even though we had just come from the studio and I nearly had a breakdown. It's really funny looking back at that day now.
Do you find videos more fun or stressful to make? How did the pandemic change the process?
Videos are definitely fun. Covid changed the process in that without shows we lost a ton of stamina for "performing". After both shoots we did I remember feeling like death after playing the songs like 20 times as hard as we could go.
The artwork is really cool. Who came up with the concept and designed it? Why did you feel like it fit the album?
Thank you, it's something we are extremely proud of. The In Spite Of art is a concept that I've been working towards for a few years now. Simona Morales did all the heavy lifting (actually painting it) and Ilija Necovski did the design work on the physical releases. The images contained in the art were floating around in my brain while we were working on the album. It's a work about getting hurt and laughing it off because you know you are going to win.
I really like your sound. How did you find your direction in music? Who are some of your major influences?
We've spent exponentially more time playing shows and hanging out together than we have writing or even practicing haha. Our direction is kind of hard for us to pin down sometimes because of this. We just do what we feel like in the moment. Major influences are just as scattered but generally it boils down to punk music. Daughters, At The Drive In, My Chemical Romance, The Number Twelve Looks Like You, The Blood Brothers, Rage Against the Machine are some that get thrown around a lot.
You are releasing vinyl and cassette options for the album. How important is it to you to have your music available on those mediums? How closely do you work with the label on packaging and variant choices?
Physical releases are paramount to us. We always want to release the best art that we possibly can. I pour over every detail meticulously when it comes to vinyl and cassettes and try to curate a product that I believe best represents the music it contains.
Thanks for taking the time to answer the questions. Do you have anything else that you would like to add?
In Spite Of will be released on February 12, 2021 via Twelve Gauge Records xoxo
Follow For Your Health:
Follow Sound In The Signals: